Read time:

1:30min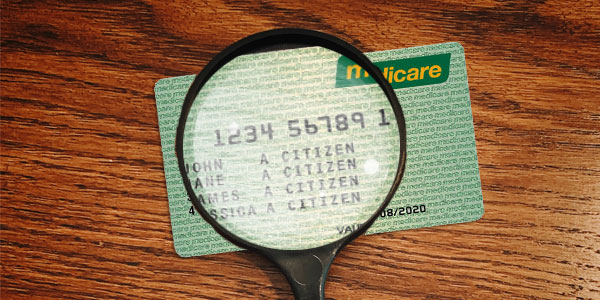 By Helen Carter
Journalist
Optometrists have been warned to be vigilant with their Medicare Benefits Schedule (MBS) billing after investigations by the Medicare watchdog resulted in Medicare repayments by health practitioners rising 1160 per cent in five years.
The warning is concurrent with the news that 158 optometrists will next week receive letters asking them to review their billing practices.
The Professional Services Review (PSR) 2018-2019 annual report states that its investigations have resulted in Medicare repayments by practitioners rising 1160 per cent in five years.
Optometry Australia's Chief Clinical Officer, Luke Arundel said that Medicare was constantly monitoring practitioners and the rise in repayments was a timely warning to optometrists to be vigilant with MBS billing.
'Optometry Australia and Optometry NSW/ACT have recently been assisting two members through the PSR process with Medicare seeking more than a quarter of a million dollars in repayments from the optometrists,' he said.
'Through careful negotiation and assistance, final member repayments were reduced by more than half, but this still represents a massive financial strain for the optometrists affected as this type of repayment is not covered by professional indemnity insurance.
'In situations where significant concerns remain around use of an item, the PSR may also ban an optometrist from billing a particular item number for a further 12 months.'
He said frequency and overall number of items billed, patterns in usage, adherence to delivery in line with item descriptor, clinical relevance and record keeping have all come under the radar in these investigations.
Golden rules of Medicare billing
Mr Arundel said that the best advice he could give members to assist with avoiding issues with the PSR was to remember the three golden rules of Medicare billing:
Was a clinically relevant or necessary service delivered (and recorded appropriately)?
Were the terms of the item descriptor met?
Could you justify use of that item to a panel of your peers?
The total Medicare amount repaid by practitioners through the Professional Services Review (PSR) has multiplied 1160 per cent in five years. The Medicare watchdog has revealed it concluded investigations into 101 practitioners in the last financial year, resulting in the recovery of more than $29 million in fees.
This was an increase of 40 per cent on the year before, when the PSR secured about $21 million in repayments from 73 practitioners.
The practitioners concerned included general practitioners, other medical practitioners, midwives and specialists. Repayments ordered ranged from $10,000 to $995,286, with more than two-thirds of the agreements involving repayments of $200,000 and above.
The PSR operates as an independent agency within the Australian Government's Health portfolio, and reports directly to the Minister for Health. It defines the basic purpose of the scheme as protecting 'patients and the community in general from the risks associated with inappropriate practice' and protecting 'the Commonwealth from having to meet the cost of services provided as a result of inappropriate practice.'
Medicare Compliance teams launching targeted optometry campaign next week
At Optometry Australia's recent meeting with the Medicare Compliance Analytics and Operations branches it was flagged that next week, from December 2, the branches are launching a new, highly targeted campaign and will be sending letters to 158 optometrists whose Medicare billing practices for specific items (or overall number of items billed) have been flagged as different from that of their peers.
'These letters simply note that the optometrists' billing patterns are different from that of their peers, and recommend the optometrist review their billing practices,' Mr Arundel said.
Contact us for help in the first instance
 Mr Arundel reminded members that if they are contacted by the Professional Services Review or receive one of these letters, the first thing they should do is call Optometry Australia's help desk on 03 9668 8500, staffed by Sophie Koh and Ben Hamlyn (or in NSW/ACT call CEO Andrew McKinnon on 02 97122199.)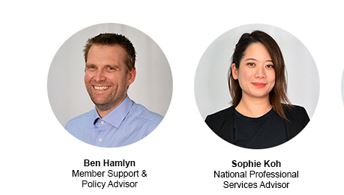 These dedicated and experienced staff members are ready to help with your billing, clinical and professional questions. This member-only service is available to assist in all facets of professional practice.
'It's important that members contact us at the start,' Mr Arundel said. 'Members can talk to us anytime for confidential, comprehensive and free advice.'
Optometrists can ensure they are up-to-date with current Medicare rules while also ensuring they fully understand the details around each item by checking out the member-only resources such as Optometry Australia's Medicare Benefits Item Use Guide, podcasts and information online.
Filed in category:
Medicare & private billing
Tagged as:
Medicare-MBS-PBS