Read time:

1:30min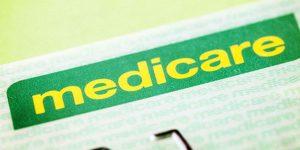 With Medicare indexation well below CPI and inflation, Optometry Australia will press to discuss fairer Medicare indexation with Mark Butler, Federal Minister for Health.
From 1 July 2022, the Australian Government has announced an indexation increase for optometry items of 1.6 per cent. This lags significantly behind the Consumer Price Index which rose 5.1 per cent in the past 12 months.
Optometry Australia has a long history of lobbying for fairer indexation – including its strong advocacy efforts in 2015 that secured the removal of the fee cap which enabled optometrists to determine their own frees.
The peak professional body for optometrists says that this small 2022 indexation rise is unsustainable and falls well short of the real cost of doing business and the cost of living.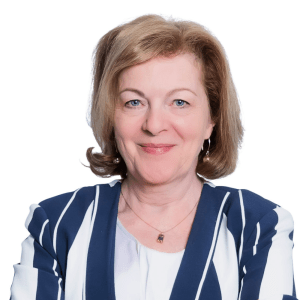 CEO, Lyn Brodie, said that Optometry Australia fought hard to have optometry included in the Medicare Benefits Schedule (MBS) in 1975. However, since 1997, adjustments made to the Optometric MBS have continued to significantly lag CPI.
'A freeze in indexation for optometry between 2013 and 2019, plus a 5 per cent cut to MBS rebates introduced by the Abbott government in 2015, has resulted in Medicare rebates in real terms in 2022 being a decade behind where they should be today.'
Ms Brodie said that the gap between what optometrists can claim in Medicare rebates for patient consultations and the real cost of providing this service has been widening for the past 35 years, but the real damage has been done in the past 10 years.
'Optometrists will have no choice but to charge patients more and more out-of-pocket costs. There are already too many Australians who are unable to access the timely care they need, and we believe lagging Medicare indexation will contribute to a national eye health crisis.
'Any increase in fees a patient is asked to pay can result in them delaying, or ignoring, the need for regular eye examinations and this will put the eye health of many more at risk.
'With half of Australia's population already suffering long-term eye conditions, Optometry Australia is doing everything in our power to seek the government's commitment to reverse, not contribute to, this alarming statistic.'
Impact on patient access to care
Long-term eye conditions place a $16.6bn economic burden on the Australian economy annually. With many Australians unable to access the timely eye care they need, this is putting continued pressure on an already stretched eye care system.
Ms Brodie explained that 90 per cent of vision loss can be prevented or treated with early detection and delaying or ignoring regular eye examinations will lead to rise in insidious and preventable eye diseases.
'Vision problems and eye disease can occur at any age, which is why regular eye examinations with an optometrist are important. Good vision isn't just about seeing well, it's about living well.
'The Labor Party has announced publicly on numerous occasions that it agrees with fairer Medicare indexation so we will welcome these discussions with Mr Butler', Ms Brodie said.
Timeline of events
November 2012: Medicare rebates for optometry last indexed before the freeze.
May 2013: Gillard Government suspends Medicare rebate indexation until 1 July 2014 to align indexation with 2014-15 financial year.
May 2014: Abbott Government announces freeze on indexation for MBS and DVA rebates for optometry services until 1 July 2016.
December 2014: Abbott Government announces an extension of the freeze on MBS rebates for optometry by another two years until 1 July 2018.
January 2015: Five per cent cut to MBS rebates for optometry services commenced. Fee cap lifted and optometrists allowed to determine their own fees.
May 2016: Turnbull Government extends the rebate indexation freeze to 1 July 2020.
May 2017: Federal Budget announces that indexation of Medicare rebates for optometry services will be reinstated from 1 July 2019. The return to indexation of Medicare services will be phased in, beginning on 1 July 2017 with GP bulk-billing incentives. July 2018 will see the reinstatement of indexation of standard GP consultations and specialist attendances. Indexation of Medicare rebates for allied health follows in July 2019.
June 2019: Morrison Government has confirmed that from 1 July 2019 a 1.6 per cent increase will apply to optometry items on the MBS.
June 2022: Albanese Government announces an indexation increase for optometry items at a rate of 1.6 per cent.
Filed in category:
Advocacy & government
,
General news
,
Medicare & private billing
,
Sector news
Tagged as:
Advocacy & government
,
Medicare-MBS-PBS