Read time:

1:30min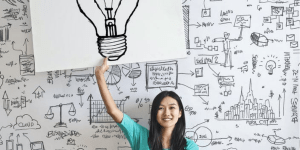 The opinions of members are central to how Optometry Australia develops and evolves its members services, says CEO Lyn Brodie.
'Listening and responding to members is paramount in our decision making.
'We use a range of formal and informal processes to capture member feedback and sentiment which is then used to shape our member services and benefits.
'This way we can be assured that we are delivering maximum, evidence-based member value which is subsequently and continually tested through on-going scrutiny', Ms Brodie said.
Optometry Australia feedback processes include for instance, its bi-annual member surveys and recent #BreakTheBias survey.
'We use your feedback to improve our education offer based on surveys collected after each webcast and from delegates after each Optometry Virtually Connected. We are also currently seeking your opinions on the future direction of Optometry Connection.
'Our polls embedded in each of our regular electronic newsletters help guide their delivery and, from time-to-time, we ask you to respond to subject specific pop-up surveys on our website.
'We also tap into the opinions of the eight optometrists whom we employ either on a part, or full-time basis, and those optometrists employed by state divisions. As members themselves, they are always keen to challenge how we are doing things, when it comes to improving our member services', Ms Brodie said.
She explained that the organisation's various cross-border member advisory groups and committees are important to helping Optometry Australia to better plan and deliver its CPD and evolving scope of practice initiatives, and fundamental to guiding its work helping ensure culturally safe eye care access for Aboriginal and Torres Strait Islander peoples.
'A key mechanism that we constantly refer to, is the feedback that we receive from members who contact Optometry Australia directly and whose calls provide us with an important barometer into member sentiment and needs.'
Since 1 January this year, we have provided 1,600 members (around 30% of our national membership) with one-on-one personalised support and guidance. The top query to date this year, has come from 235 members seeking advice on the Ahpra audit and our Ahpra Audit Fact Sheet has been subsequently downloaded 165 times. We ensure that we keep our website up-to-date to also support member seeking a wide range of facts, tips and information.
Members can also seek support from Optometry Australia's highly trained Member Advisors, who are all optometrists, on sensitive HR and legal subject matters such as professional indemnity claims, patient complaints, changing jobs/career and contract negotiations.
'Member Advisors also handle a wide range of calls on patient and clinical advice relating to such subjects as therapeutics, standards, Medicare, patient records, COVID and infection control. 'In fact, 46% of all queries that we have managed this year relate to this type of professional advice while 18% are associated with CPD.
'Your calls and feedback help us to not only guide and evolve our member services but they also help us define our range of clinical guidelines, practice notes and position statements.
'We are further guided by membership retention statistics, CPD attendance data, website visitation data, electronic newsletter open rates and a raft of other processes.'
Membership fees work hard
In April, Optometry Australia's President Murray Smith provided an insight into how Optometry Australia ensures that revenue raised through membership fees helps support the organisation's lead, engage, promote and support service goals as outlined in the Shared Strategic Plan.
He said then that the Board of Optometry Australia felt it was important that members were provided with an understanding of how hard members' fees work.
He explained that when budgeting, 'The Board ensures that members are always first and foremost in all decision making, and we drive this culture throughout the organisation.
'By applying this philosophy we have been able to significantly expand and evolve the range of member services and programs that are accessible to all of you regardless of where you live and practice'.
Mr Smith subsequently released an informative video that unpacks the range of services that Optometry Australia delivers to all members at a national level.
Filed in category:
Marketing
,
Member resources
,
Members & member initiatives
,
National & State initiatives
,
Workplace
Tagged as:
Leadership
,
Member services