Read time:

1:30min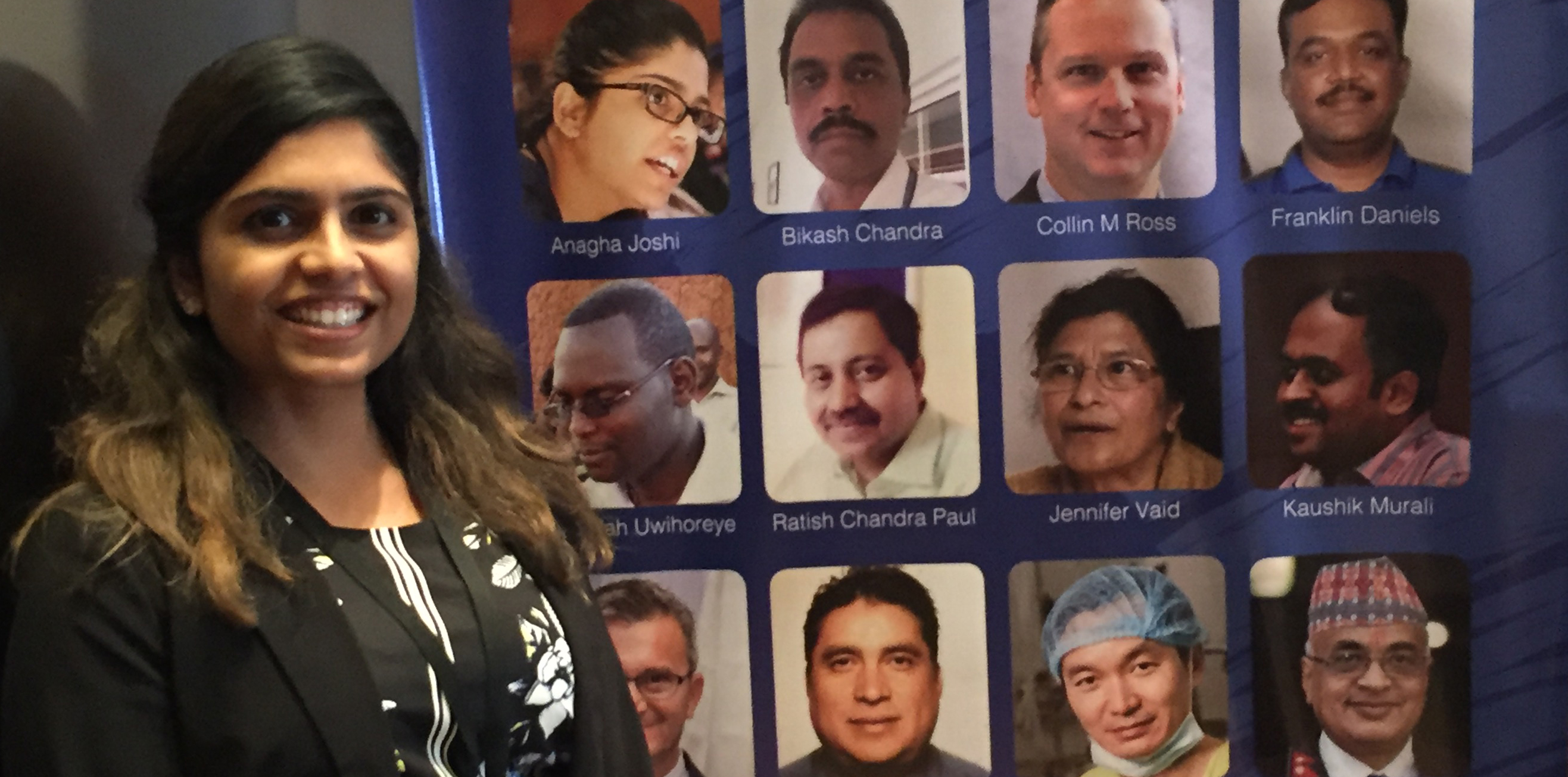 Anagha Joshi in India to receive the award.
_____________________________
By Helen Carter
Journalist
Australian College of Optometry staff optometrist Anagha Joshi is among 22 people worldwide named as 2018 Eye Health Heroes by the International Agency for the Prevention of Blindness (IAPB).
She received the award for her inspirational work in Australia and India to improve eye health for vulnerable and disadvantaged people.
The Eye Health Heroes initiative recognises and celebrates those whose work in the field and engagement with the community makes a difference in restoring sight and preventing blindness.
Anagha was presented with the award on 16 September in Hyderabad, India at an IAPB Council of Members meeting. Fellow Australian optometrist Dr Suit May Ho was also named an Eye Health Hero at the awards and Optometry Australia will report her story shortly.
Heroes are nominated by IAPB member organisations from within their ranks, or from their partner organisations. The Australian College of Optometry (ACO) nominated Anagha and the college's CEO Maureen O'Keefe, also attended the awards.
'We are very proud of Anagha for winning an Eye Health Hero award,' Ms O'Keefe said in a media release.
'The important work Anagha does both in Australia and India to improve eye health outcomes for the most vulnerable and disadvantaged people makes her a very deserving recipient.
'She has shown great leadership through collaboration and empowering of others and is a valuable member of the ACO team.'
During her time at the ACO, Anagha has been an inspiration to many, providing quality eye care services and outreach to vulnerable and disadvantaged people with limited eye care access including the homeless, disabled, attendees at community centres, and isolated rural Aboriginal communities.
Her role involved coordination and delivery of services for Indigenous Australians, and she also assisted with clinical teaching of optometry students at the ACO.
Anagha was selected by the Australian Government to help train health care workers nationwide in operating retinal cameras and establishing referral pathways after taking images to reduce diabetic retinopathy in Aboriginal communities.
She is one of the founders of the Australian South Asian Healthcare Association (ASHA), a charity group which provides health care education programs to impoverished communities in South Asia.
She has led several teams of volunteer optometrists from Australia to Bhopal, India, aiming to improve eye care to communities by promoting outreach and decreasing the bottleneck to access ophthalmologists.
This work included education programs to upskill hospital and community optometrists in refraction and retinoscopy.
Anagha said on the IAPB website: 'The term vision is multidimensional. For an optometrist, it is related to sight and acuity; in a broader sense it means the ability to think progressively and have an aim for the future.
'Through my experiences in eyecare, working as an optometrist in Aboriginal communities with the ACO and as the Eyecare Coordinator of the Australian South Asian Healthcare Association charity, I have been fortunate to gain the understanding of both dimensions of the word.
'I envisage a future where there is access to sustainable eyecare for all, regardless of socio-economic status, ethnicity or border.'
Anagha has gained admission to the London School of Hygiene and Tropical Medicine to pursue a Master in Public Health, starting in late 2018.
_____________________________
Filed in category:
Members & member initiatives
Tagged as:
International