Read time:

1:30min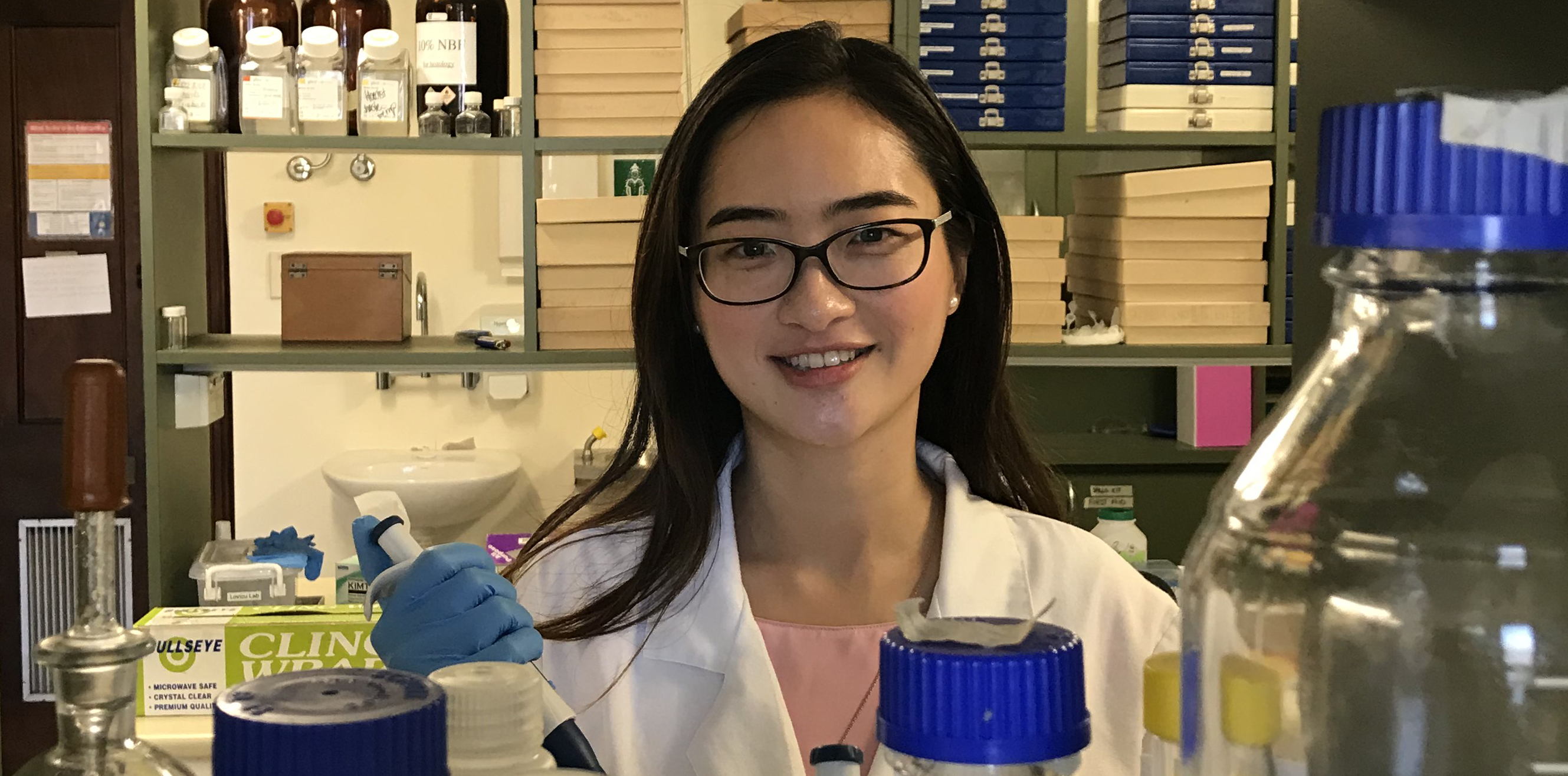 By Helen Carter
Journalist
Sydney optometrist and PhD student Daisy Shu has won a student travel fellowship to present her latest findings on cataract formation at ARVO 2018, now underway in Hawaii.
The other five students to receive the American Academy of Optometry 2018 Student Travel Fellowship Awards to present their research at the ARVO annual meeting are from America.
It will be the third time Ms Shu has presented at Association for Research in Vision and Ophthalmology conferences but the other two times she presented findings in poster format. This time she has been invited to give a talk at the signalling and cell biology session in the lens section of the program.
During the week Ms Shu works at the University of New South Wales in the School of Optometry and Vision Science as a tutor in ocular therapeutics and clinical supervisor of final-year students. On weekends she works in private practice.
She is also undertaking a PhD at the University of Sydney, looking at the formation of cataract and posterior capsular opacification, and it is this research that has landed her on the world stage.
Her supervisors, pioneers in crystalline lens research, Professor Frank Lovicu and Professor John McAvoy discovered a protein called transforming growth factor-beta which can induce cataract formation in rat lens epithelial cells. They established this in a rat model to study mechanisms underlying cataract formation and plan to translate it to human tissue.
Ms Shu's thesis delves into understanding the pathogenesis of cataract by understanding the growth-factor-signalling pathways underlying normal and aberrant lens cell behaviour. After surgery some people develop secondary cataracts (posterior capsular opacification) on their implant and need surgery to remove them.
'I am studying why some lens epithelial cells undergo aberrant changes which turn them into cataract cells. By adding transforming growth factor-beta to normal rat lenses, I can induce cataract-like changes in the normal cells,' she said.
She previously presented these findings in poster form and at a press conference at the Academy's annual meeting in October 2017 in Chicago.
Surprise new finding
'There will be some overlap but additional data I will present at ARVO show that adding two specific growth factors together worsens cataract,' she told Optometry Australia.
'Since October I have performed a new set of experiments involving epidermal growth factor and adding this second growth factor to the original transforming growth factor-beta induced an augmented cataract response in the lens cells.
'This was a surprise finding because normally the transforming growth factor-beta is the "bad guy" which causes cataract and the epidermal growth factor is the "good guy" as it is a growth factor in ocular media surrounding lenses which protects lenses and helps lens epithelial cells proliferate.
'I thought adding this growth factor might have helped prevent cataract but it exacerbated the cataract.'
The travel fellowship is sponsored by Johnson and Johnson, The Vision Care Institute.
Grant for AMD research
Selwyn Prea has won this year's Optometry Victoria $1,000 International Postgraduate Travel Grant and will use the funds to attend ARVO where he is presenting a poster on home monitoring for age-related macular degeneration.
Mr Prea, an optometrist who is undertaking his PhD through the University of Melbourne, is investigating using an iPad for weekly home monitoring of vision in the hope it will detect disease progression earlier than in clinic review.
Patients would immediately send results from the MRF Macular app to their optometrist.
ARVO is from 29 April to 3 May and Ms Shu's talk is on 30 April. Ms Shu said that as she is nearing the end of her PhD, presenting the research at an international vision research conference was ideal as she would like to collaborate with international researchers.
She crowdfunded to raise $2,630 to help fund her work on how cataracts form and how they can be prevented.
Applications for student travel fellowships for the Academy's annual meeting in San Antonio, Texas in November will be available from July.
Filed in category:
Members & member initiatives
Tagged as:
Awards - honours - grants-bursaries
,
Students
,
Universities