Read time:

1:30min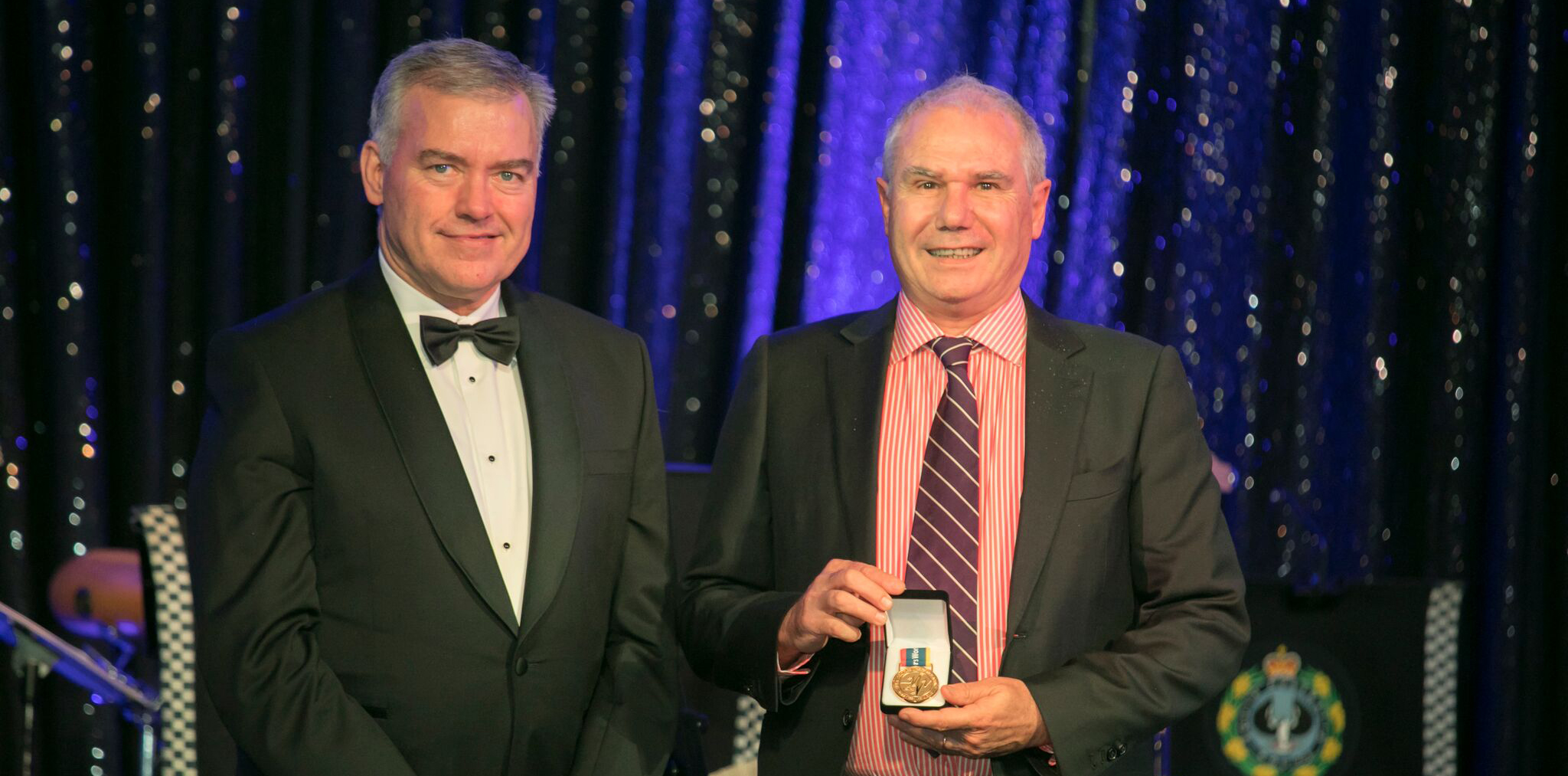 Dion Stanbury, right, holding his long service medal presented to him by South Australian Minister for Health and Wellbeing Stephen Wade, left
_____________________________
By Helen Carter
Journalist
South Australian optometrist Dion Stanbury has been recognised for 30 years of dedication in delivering outreach optometry services to the residents of Kangaroo Island.
Mr Stanbury is the first optometrist to have received a long service medal from the Rural Doctors Workforce Agency in South Australia which is the fund-holder for the Visiting Optometrists Scheme. 
Health professionals who have served in rural areas received service medals from the SA Minister for Health and Wellbeing Stephen Wade at an awards dinner on 19 May as part of the agency's annual GP conference in Adelaide.
'I enjoy visiting Kangaroo Island and it fits in with my lifestyle,' Mr Stanbury told Optometry Australia. 'I have never missed a visit in 30 years and I've built rapport and trust with the local people and health professionals including visiting ophthalmologists.'
The nation's third largest island, Kangaroo Island has a population of 4,700 including many elderly residents and retirees. The nearest optometry practice is 163 kilometres away in Victor Harbour.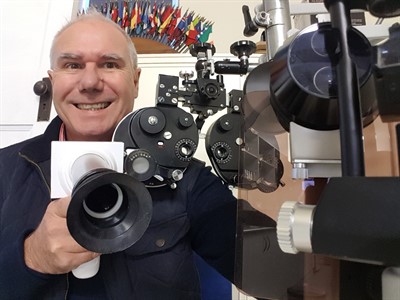 Dion Stanbury practising at Kangaroo Island today, above, and 30 years ago on the island in 1988, below.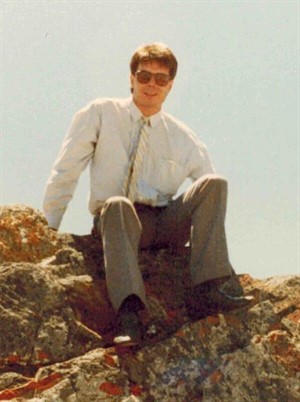 'Kangaroo Island is isolated because it is so far away. I visit once a month and see anywhere from eight to 15 patients in a local hall,' Dion said.
'I have signage in the GP surgery and a pharmacy and I advertise in the local newspaper when I will be there. Pharmacy staff keep an appointment book for me and take bookings.'
Mr Stanbury first visited on holiday decades ago when his wife's family had a holiday house there.
'I thought it might be a nice place to keep visiting,' he said.
At the time, another optometrist was visiting every three months to provide optometry services. Dion and optometrist friend Mark Wojt starting flying there once a month – a 45 minute flight from Adelaide – and initially saw patients at a St John Ambulance Centre.
'I gradually left more equipment there each time I went,' Dion said. 'It took a while to get going but I arranged visits on the same day as ophthalmologist John Willoughby so we could refer and work together.
'When I was 33 I was president of the [then] Optometrists Association in South Australia, and at the same time John was president of the SA chapter of the Royal Australian and New Zealand College of Ophthalmologists.'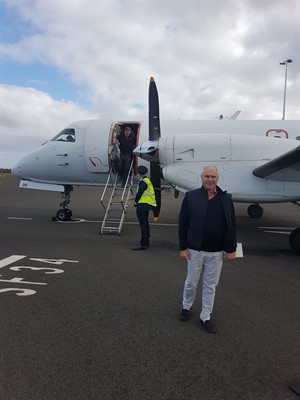 More eye diseases now
Mr Stanbury said: 'Most patients in those days, before therapeutic endorsement, needed glasses. When I started, print advertising and type size were restricted so presbyopes needing glasses struggled to read the ads.
'Now I see a lot more young people but also elderly people with diabetes, AMD and glaucoma needing check-ups, referral or treatment.'
Several patients in their early twenties who Dion saw when he started are still his patients, and are now aged in their 50s.
In 1993 Mr Stanbury studied therapeutics but was not able to expand his scope of practice to include therapeutic prescribing under SA legislation at that time. He later gained therapeutic endorsement in 2011 through the University of New South Wales and is now able to prescribe therapeutics under SA law.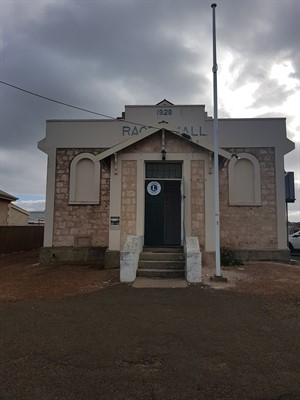 Shares hall
A few years ago he moved the temporary practice to the island's Lions Hall and installed blinds in the kitchen to ensure a dark room for eye testing.
Mr Stanbury installed a refractor head and brought over a slitlamp, vertometer, trial set, portable retinal camera and tonometer.
'The hall is used for events including Freemasons' and Lions club meetings, and community events and has an organ and a piano. In fact I am often there on a Friday when a visiting lawyer attends and he sometimes plays The Phantom of the Opera while waiting for appointments, so that's quite entertaining for patients!
'They let me keep my equipment there but I have to pack it away after each visit as they need the kitchen for events.
'Sometimes when I'm practising they come in and set up for Friday night dances.
'I take a selection of frames for patients to try on and for many years I also took an optical dispenser.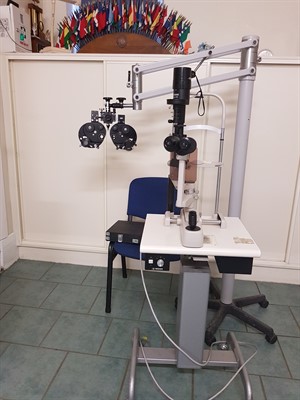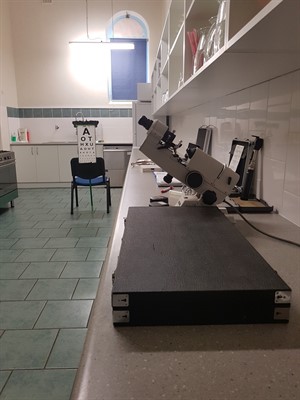 Phone instructions averted glaucoma problem
'I remember one woman with glaucoma and parts of her visual fields disappeared. I prescribed Xalatan eye-drops immediately and arranged for a GP who had never used a tonometer to check her pressure the next day,' he recalled. 'I told him over the phone how to line it up and it showed the pressure had dropped a lot.'
In 2014 Optometry Australia reported on OPSM optometrist Allan Clifford's regular visits to Kangaroo Island to see patients. This story also highlighted a case demonstrating optometrists' vital role in managing glaucoma.
When Dion began practising on the island there was no government subsidy for outreach work but in the 1990s a payment of $15 per patient was introduced which helped make the trips more economical. He later had to apply for Department of Health contracts and several years ago this was handed over to the Rural Doctors Workforce Agency.
South Australia Governor Hieu Van Le spoke at the awards dinner held on 19 May and praised the good work of the agency.
The agency delivers federal government funds to Visiting Optometrists Scheme (VOS) optometrists to provide outreach optometric services to remote locations and rural communities with an identified need for optometric services. The program provides visiting optometrists to 44 locations across South Australia.
Mr Stanbury practises in Adelaide but also provides regular optometry services to other rural areas including Kingston, Lameroo and Barmera, where he makes use of a spare room in a GPs surgery and shares their receptionist.
_____________________________
Filed in category:
Members & member initiatives
Tagged as:
Awards - honours - grants-bursaries