Read time:

1:30min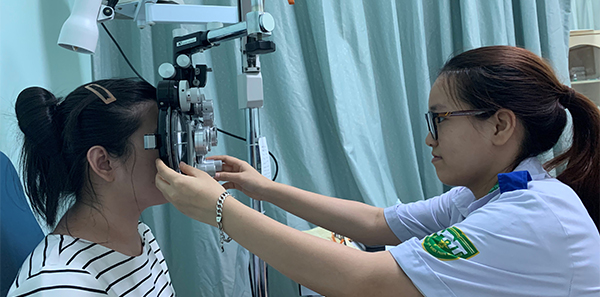 By Helen Carter
Journalist
Optometrist Dr Tony Hanks, OAM, and his wife Vicki have again awarded a scholarship to an optometry student in Ho Chi Minh City, Vietnam.
Recipient of the Dr Tony Hanks and Mrs Vicki Hanks Scholarship, Lan Vien Nguyen is in her third year studying Optometry and Vision Science at the University of Medicine Phạm Ngọc Thạch. Lan Vien is due to graduate in 2020, joining the small, but growing, number of first-generation Vietnamese-trained optometrists.
The Hanks support the scholarship every year, a gesture which aligns with their common goal of further benefitting standards of eye care for patients no matter where they are.
Dr Hanks said: 'We are pleased to be able to provide this support to the optometry students of Vietnam because we have committed the last 45 years to benefitting our local community in Australia through the provision of quality eye care.
'We hope Lan Vien will embrace the opportunity and use the support to help her achieve success in joining the emerging optometry profession in Vietnam.'
Five years ago, Dr Hanks was at the launch of Vietnam's first optometry school and the ceremony welcoming the first enrolment of optometry students.
'I felt so proud that these enthusiastic young people would be joining our profession as colleagues,' he said. 'But I would like to clarify that they are not only "joining" it, but they are literally building the profession of optometry from the ground up. To describe them as inspiring is an understatement.'
Dr Hanks is now retired from practice as an optometrist, having sold his Hanks Optometrists practices in NSW to George & Matilda Eyecare.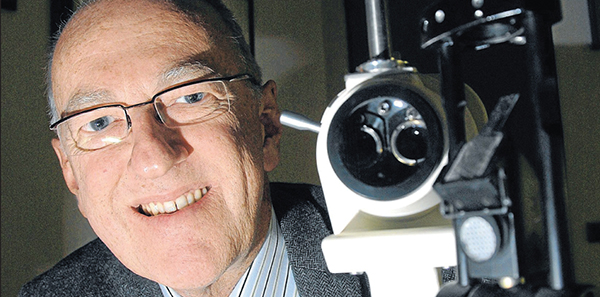 Dr Tony Hanks
Lan Vien comes from a poor farming family and was raised by her mother, the only source of income. Her life story has been one of struggle and determination supported by her hard-working mother.
'Despite our great financial difficulty, my mother managed to raise my sister and I, and keep us both in school all the way from beginning to end so my mother has been my main motivation for studying as well as in life. I am very grateful to her,' Lan Vien said.
The optometry school is a joint initiative between the University of Medicine Pham Ngoc Thach, Ho Chi Minh City Eye Hospital and Brien Holden Vision Institute, supported by Optometry Giving Sight and the Australian Government's Department of Foreign Affairs and Trade.
Country Representative, Brien Holden Vision Institute Foundation, Ms Ly Huynh said: 'We are enormously grateful to Dr Tony Hanks and Mrs Vicki Hanks for all their on-going support and generosity to our optometry students. Optometry is a developing profession with great potential to create much needed change in Vietnam and today we celebrate international support for one of our future ambassadors.'
Vietnam's first 12 optometrists graduated from the university last year. With an existing 12 overseas-trained optometrists currently practising in Vietnam, there are now 24 optometrists to serve a population of 93 million people.
Lan Vien is among more than 300 optometry students enrolled in the two pioneering optometry schools. The second, at Hanoi Medical University, will graduate its first optometrists this year.
Filed in category:
Members & member initiatives
Tagged as:
International