Read time:

1:30min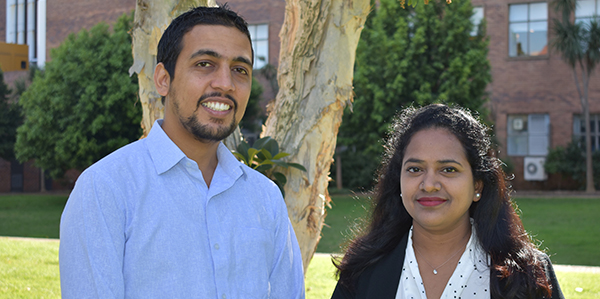 Rajendra Gyawali, left, and Revathy Mani. Photos, UNSW School of Optometry and Vision Science
By Helen Carter
Journalist
Two optometrists who are post-doctoral research students at the University of NSW School of Optometry and Vision Science have received prestigious fellowships from the American Academy of Optometry Foundation.
Revathy Mani and Rajendra Gyawali are the only two from Australia among 13 recipients of the 2019 William C. Ezell Fellowships announced recently by the Foundation.
The Ezell Fellowship program is the flagship program of the Foundation and is named after its founding president, optometrist Dr William Ezell.
It was established to provide recognition and support to talented post-doctoral students who are pursuing an advanced degree in optometric research and education, providing support to graduate students enrolled in a full-time program of study and training in vision-related research leading to a Master's or PhD degree.
UNSW Scientia PhD candidate Raj is the Michael G. Harris Ezell Fellow. His current research aims at improving the quality of diabetic retinopathy care in Australia and he is supervised by Associate Professor Isabelle Jalbert, Scientia Professor Fiona Stapleton and Professor Lisa Keay.
He will present on the research at the American Academy of Optometry Academy 2019 and 3rd World Congress of Optometry meeting in October in Orlando, plus ARVO 2020.
Raj, who has practised optometry in private, hospital and academic clinical settings in Nepal, Maldives, Malawi, Eritrea and Vietnam, said he had received the Fellowship in recognition of involvement in optometry education and research related to improving eye care for communities around the world.
'I have worked in developing optometry education programs with Brien Holden Vision Institute in Africa and Asia,' he said.
'I have been involved in research and published papers that directly impacted people's lives including research on childhood blindness in Eritrea which helped visually impaired children in a blind school attain functional vision so they could learn in print media as their normally sighted peers.'
His current research aims to improve the appropriateness of eye care delivery in line with current best evidence for people with diabetes in Australia.
'We are investigating the barriers and facilitators of the care provided by Australian primary eyecare practitioners,' Raj said. 'In later stages, we will use this information to design, implement and evaluate theory-based interventions to improve the care provided to people with diabetic eye disease.'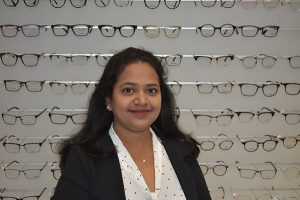 Revathy Mani
PhD candidate Revathy is the Mike Daley Essilor Ezell Fellow. Her research focuses on exploring the deficits in oculomotor functions in traumatic brain injuries under the guidance of Dr Lisa Asper and Dr Sieu Khuu and she also supervises binocular vision practical sessions for undergraduate optometry students.
'My area of research is to understand how saccadic eye movements are affected in individuals with traumatic brain injury,' Revathy said. 'The complex neural connections of the saccadic eye movement system are located in the frontal and parietal lobes of the brain, the most vulnerable areas in brain injury.
'These centres in the brain also play an important role in attention, working memory and decision-making. Our aim is to understand how temporal constraints of attention disengagement and working memory capacity affect eye movement functions in traumatic brain injury.'
Both optometrists said they were honoured to receive the fellowships and the conferences would provide an excellent platform for researchers to share research ideas and work, build networks with academics and researchers and update on clinical practice patterns.
'I also hope to make connections with the pioneers in optometric research specifically in eye movements,' Revathy said.
The US$8,000 fellowships are for one year and each student also receives US$750 travel grants to the annual meetings of the American Academy of Optometry and the Association for Research in Vision and Ophthalmology (ARVO).
The Fellows will be honoured at the Foundation's celebration lunch on 26 October at Academy 2019 Orlando and the 3rd World Congress of Optometry in Florida.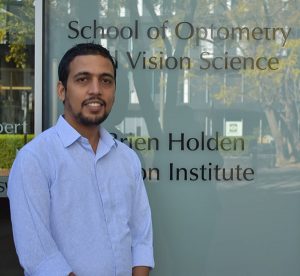 Rajendra Gyawali
Filed in category:
CPD, conferences & events
,
Members & member initiatives
Tagged as:
Diabetes
,
Leadership
,
Universities