Read time:

1:30min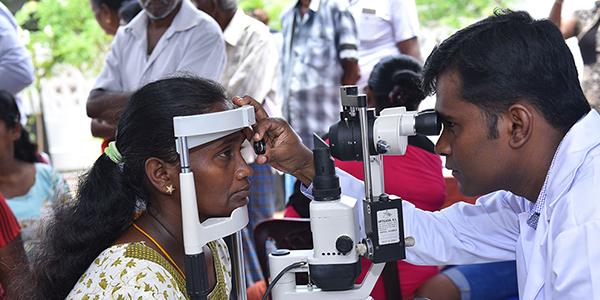 Eye examinations at Warakapola Vision Centre, Sri Lanka. Photo, Brien Holden Vision Institute Foundation
By Helen Carter
Journalist
Perth optometrist Robyn Main and her husband Richard are on a mission to raise $6,000 by March 2020 to help provide eye care in Sri Lanka with an Optometry Giving Sight and Brien Holden Vision Institute Foundation venture.
Robyn, who works at Moving Eyes Mobile Optometry Outreach to Aged Care Facilities of Perth, and Richard, a high school PE teacher, will work in a vision centre in Sri Lanka and do the inaugural 10-day Trek for Sight fundraising challenge through mountains and jungles.
'We'll be stepping out of our comfort zone to hike some of Sri Lanka's most strenuous peaks and see first-hand the work that Brien Holden Vision Institute Foundation does to raise the standards of care for the vision impaired in Sri Lanka,' she said.
'We'll visit the Warakapola Vision Centre to gain better insight into how the project we're supporting is run, and participate in screening, registration of patients and distribution of spectacles.
'Poor Sri Lanka has suffered a lot of poverty and last year it had the Easter bombings so its tourism revenue has been depleted too. All of the $6000 we raise will go to the Warakapola Vision Centre and other programs in Sri Lanka and around the world delivering eye care to people in need.'
Robyn, a member of Optometry Western Australia, has set up an Everydayhero Trek for Sight Sri Lanka page and has arranged other fund-raising activities including tea ceremonies and guided snorkelling tours of a ship-wreck on Saturday mornings throughout January, 2020.
'I love making cups of tea, so I'm going to offer Sri Lankan tea in heritage cups to all my friends, on the balcony of our home for a donation,' she said. 'I'm hoping people will dig deep for a great cause.
'There's a Dive Trail Wreck nearby so Rich is going to lead guided snorkel tours of Omeo shipwreck Port Coogee for a donation on Saturday mornings in January.'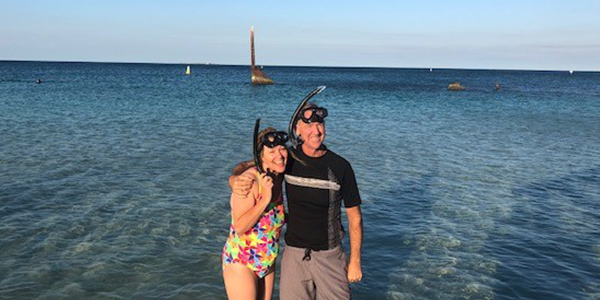 Perth optometrist Robyn Main and husband Richard preparing for fund-raising snorkelling tours of Omeo shipwreck off Coogee Beach
The Trek for Sight to Sri Lanka from March 9-18, 2020 aims to increase awareness of the inequalities in eye care around the world and raise funds to address these inequalities.
Brien Holden Vision Institute Foundation fundraising manager Andrea Riddell said the trekkers were training to take on this physical challenge, and reaching out to their community to sponsor and support them along this journey.
'There are over a billion people who are blind or vision impaired simply because they don't have access to an eye exam or a pair of glasses,' she said. 'While we take for granted the ease of popping into the local optometrist, many children and adults around the world are struggling with vision problems that affect their education, job opportunities and quality of life.
Tsunami was a trigger
Brien Holden Vision Institute Foundation first began working in Sri Lanka after the 2004 tsunami.
'Our team arrived with the purpose of providing emergency care and replacing people's glasses that had been lost in the natural disaster,' Andrea said.
'The team soon found that the overwhelming majority of people in tsunami-affected areas hadn't lost their glasses – they had never owned any!'
The Foundation returned and set up a country office in 2008 to help fill this gap in eye care services.
Optometrist Robyn Main preparing for the tea fund-raiser
'We've worked closely with the Sri Lankan Government Ministry of Health, Nutrition and Indigenous Medicine and the Vision2020 Secretariat to train local eye care practitioners and champion the eye care profession,' Andrea said.
'From 2008 to 2018, we screened more than 98,000 people, dispensed over 54,000 pairs of glasses and referred more than 18,000 people for further treatment and services.
'Fast forward to 2019 and again, the country needs our support. The Easter attacks in Sri Lanka were a huge blow to the country and its people. Four months of emergency rule imposed after the bombings have now ended and the country is growing in the peaceful and respective environment.
'After the attack, we postponed several scheduled programs, but as the situation has stabilised, we've been able to successfully re-start these activities and work with our key partners.
'Alongside taking the physical challenge of trekking through Sri Lanka, our Trek for Sight team will be volunteering at our Warakapola Vision Centre located between Negombo and Kandy. Here they will see first-hand the impact of their generous support, and sadly, the immense need for eye care in this country.'
Donations can be made via the Everydayhero page or to take part in the snorkelling tours or tea ceremonies contact Robyn at movingeyes@iinet.net.au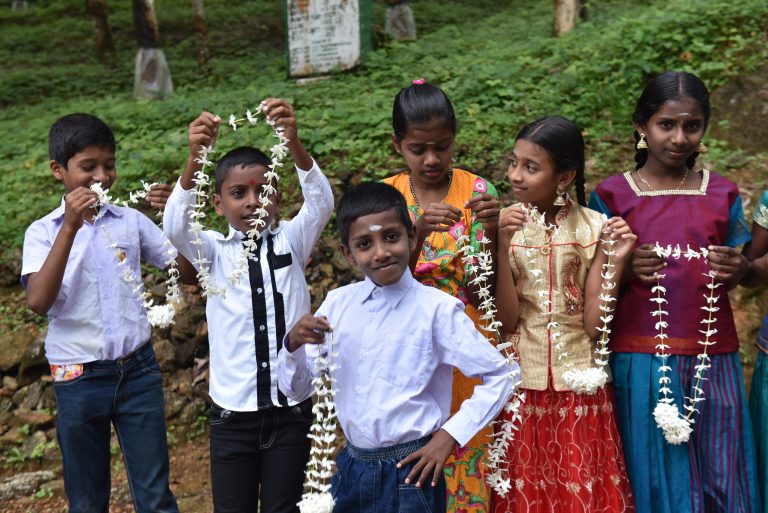 Filed in category:
Members & member initiatives
Tagged as:
International