Read time:

1:30min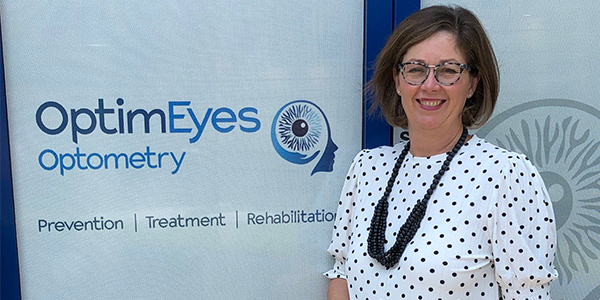 Sydney optometrist Carolyn McIlvin at her new practice
By Helen Carter
Journalist
Opening an optometry practice or buying into a practice can be a daunting prospect but Optometry Finance Australia helps take the hard work out of it by making the lending process easier and sourcing the best deal.
One optometrist who recently found this out is Carolyn McIlvin from OptimEyes Optometry in Dee Why on Sydney's Northern Beaches. Carolyn shopped around but the deal that Optometry Finance Australia secured for her and her husband Sean was better than with their bank of 30 years and a finance company that specialises in medical clients.
Carolyn opened her first practice in November and the loan enabled them to move to new premises in professional suites on December 10, 2019.
Carolyn graduated in Johannesburg, South Africa and came to Australia in 1990, after a stint in the UK. She has worked around Sydney's Northern Beaches for the past 30 years.
For the past 18 years she has worked in independent optometry including 15 years at the same practice, focusing on behavioural optometry which she developed in the practice.
She was weighing up options between buying the practice or opening her own and called Optometry NSW/ACT CEO Andrew McKinnon to seek advice on sourcing finance. He suggested she call Optometry Finance Australia.
'Optometry Finance Australia managing director and chartered accountant, Paul McKinley was coming to Sydney that week so Sean and I met him over breakfast and chatted about what we wanted,' Carolyn said.
'We went through the process, evaluating whether we could afford to buy the practice or should start our own. I decided that if I wasn't going to buy the practice, I would leave and establish my own business.'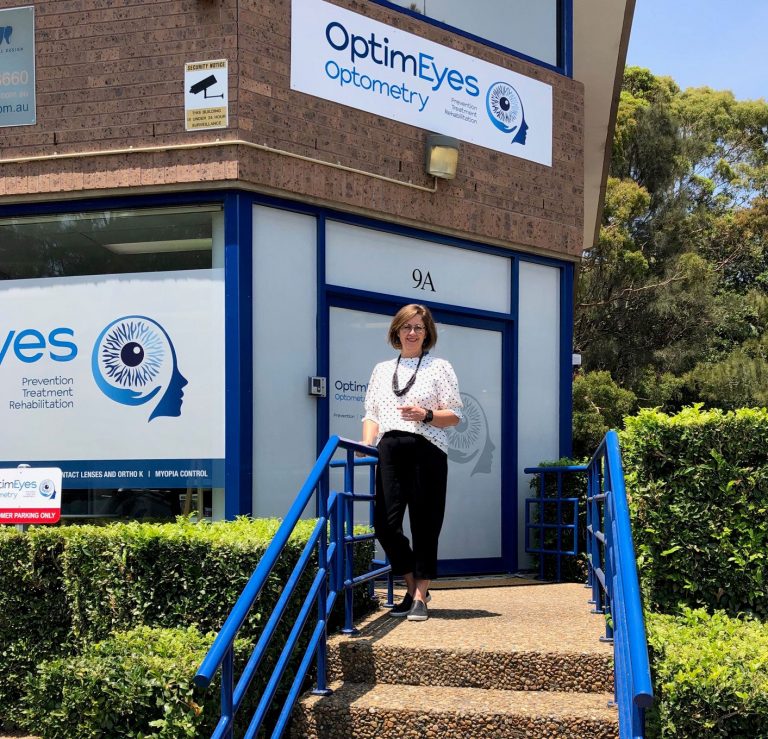 The couple sought help to develop a business plan and approached Paul with a request for finance.
'We also spoke to our bank, who we had banked with for 30 years, but it couldn't come up with a competitive offer, and we looked at another financial firm which dealt with medical companies but its terms and conditions were outrageous,' Carolyn said.
'I spoke to Paul and Pinky Vekaria, a finance executive from Optometry Finance Australia, and they were fantastic. They came up with a good offer which was the best of all the options we looked at and it was pretty much smooth sailing from there on.
'I would definitely recommend that other optometrists contact them if considering buying a practice and we would consider using the service again for future purchases.
'The personal experience also made them stand out. As a health practitioner I feel the personal experience you give patients and the feeling that they are being looked after is important and I felt this was also part of the way they operate because they are not a big organisation like a bank.'
Optometry Finance Australia was set up In January 2016 as a division of Finance 48, an independent finance broker. It was established to specialise in delivering fast, tailored lending solutions for optometrists and ophthalmologists throughout Australia and aims to be the leading finance provider for optometrists and ophthalmologists.
Dozens of members helped with competitive loans
Optometry Finance Australia (OFA) offers a free service to Optometry Australia members. Over the past three years, OFA has helped dozens of members from every state and capital city as well as rural areas to source competitive loans for practice fit-outs and other purchases.
'We focus on the optometry industry and want to be the financial experts for the industry,' Paul said.
'A lot of young practitioners have used our service to help them acquire a new practice or buy into an existing one, and to buy vehicles. Apart from business loans, we have also helped members secure finance to buy property including homes and investment properties, as well as financing practice equipment and arranging personal loans.'
Other services offered include debt consolidation and re-financing loans.
'I try to meet as many clients as possible when I attend optometry conferences in different states,' Paul said. 'I like to build a relationship with clients, and hope that it is a long-term relationship and we can help them out over the course of their careers with different purchases.'
The team at Optometry Finance Australia has more than 95 years' combined experience in the industry and goes in to bat for each client by comparing over 40 national lenders, including the big four banks, and 1,400 different loan products.
Optometry Finance Australia We share your vision.
https://www.optometryfinance.com.au/, 1300 678 346, info@optometryfinance.com.au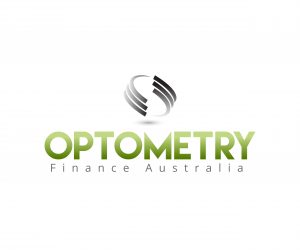 Filed in category:
Member resources
,
Members & member initiatives
,
Workplace
Tagged as:
Advantage program
,
Member services