Read time:

1:30min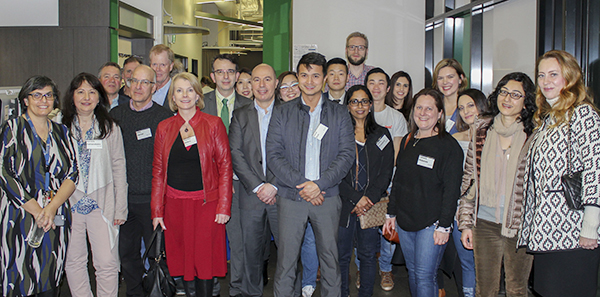 Optometrists from the four cohorts attending the reunion tours   Photo: University of Melbourne, Faculty of Medicine, Dentistry and Health Sciences Events
______________________________
By Helen Carter
Journalist
Optometrists who completed the final years of their degrees at the University of Melbourne in 2007, 1997, 1987 and 1977 enjoyed reminiscing during reunion tours and dinners.
Twenty-three optometrists from the year groups travelled from across Melbourne and country Victoria to attend tours of current facilities, and a further nine joined them afterwards for dinner in Carlton on 15 June.
Department of Optometry and Vision Sciences head Professor Allison McKendrick welcomed everyone. Lecturer Dr Andrew Anderson and UM Eyecare clinic director Associate Professor Daryl Guest, himself a member of the 1977 cohort, led tours of the department, showing its new on-campus training facilities, the expanded UM Eyecare clinic and research laboratories.
The cohorts split into two groups for the tours: the 20 and 30 year group, and the 10 and 40 year group.
Department deputy head Associate Professor Bang Bui said the guests enjoyed the interaction between year levels.
'We thought splitting them into two groups was a nice way to share the experience and they found it to be very enriching,' he said.
'Putting the 2007 group with the 1977 group, we found the young ones were "mentoring" the older ones about current developments including virtual training and how studying optometry and facilities have changed.
'The older ones were telling the younger ones what happened when they were studying optometry, but it was interesting to see that a lot of what is learned now and the skills are the same as back then.'
The guests gathered for a drinks reception at UM Eyecare clinic before the groups moved to their old rendezvous, the Clyde Hotel, and then separate cohort dinners in Carlton.
Keep informed of coming events on the department's Facebook page.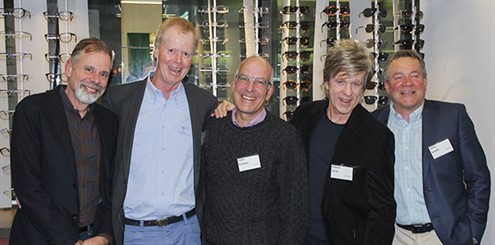 1977 cohort   Photo: University of Melbourne, Faculty of Medicine, Dentistry and Health Sciences Events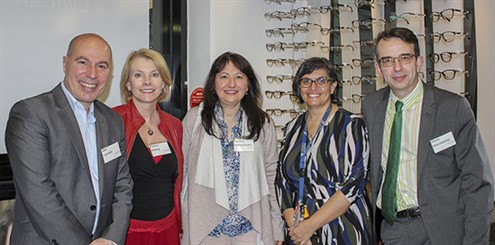 1987 cohort   Photo: University of Melbourne, Faculty of Medicine, Dentistry and Health Sciences Events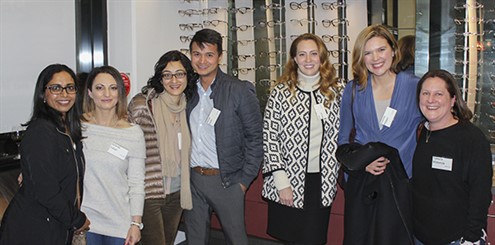 1997 cohort   Photo: University of Melbourne, Faculty of Medicine, Dentistry and Health Sciences Events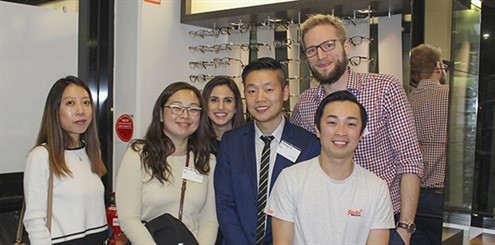 2007 cohort   Photo: University of Melbourne, Faculty of Medicine, Dentistry and Health Sciences Events
Filed in category:
ECOs & students
,
History
,
Members & member initiatives
Tagged as:
ECOs
,
Students
,
Universities