Read time:

1:30min
By Alek Sims, Optometry NSW/ACT member
I grew up in Coffin Bay on the Eyre Peninsula in South Australia. I studied Optometry at Flinders University and graduated in 2017 with about 20 other optometrists.
During our Masters program we completed placements all around Australia. At least one of these placements needed to be in a regional or rural location.
Prior to this I had already made the decision that I wanted to practice in the country, but by completing many regional and rural placements (in Port Augusta, Port Lincoln, Darwin, Arnhem Land, Bathurst Island, and Dubbo), I cemented this decision.
I am currently practicing in Dubbo. The largest town in the Orana Region of New South Wales with a population of around 40,000.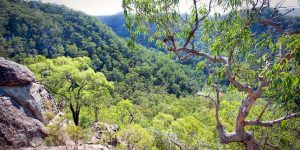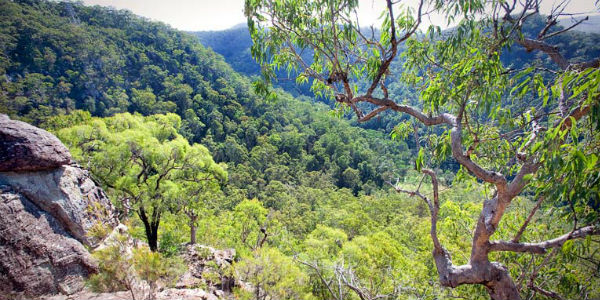 Relocation
It can certainly be daunting moving to a new area, particularly one in the country and even more so if you don't know anyone there. But if you're willing to get involved with sport and local events you can quickly make friends.
Before I moved here, I was able to view houses online and my practice manager did a couple of inspections for me. I came up to Dubbo during the Christmas break after Uni to look at houses and check out the place.
Mum & Dad helped me move from Adelaide at the start of 2018.  Other young optometrists who came to the area from Sydney and Melbourne around the same time used services like housemates.com and their practice staff and optometry colleagues to help them find places to live.
Initially I rented a house alone, and while I don't regret giving it a go, I definitely prefer the share-house set up. There's something nice about coming home and there being someone around for a chat if you feel like it.
I currently live with a Nurse and a new-grad Dentist. The nurse is originally from Dubbo and lives with us 4 days a week with her family based on a farm near Gulargambone. The dentist came to Dubbo from a city background to work in a public health role to try out the country lifestyle and is loving it.
My house is about 4 km from work and it takes me about 6-7 minutes to drive. (Yesterday Google told me that it would take 8 minutes because the traffic was "heavy" …) I can quite comfortably get up in the morning at 6:30 am, go for a run or drive to the pool for a swim, return home, have a coffee, make lunch, eat breakfast, watch the news, do a warm compress for my MGD, and still arrive at work 10 minutes early prior to seeing my first patient at 8:50am. What's not to like?
Highlights of regional practice
One of the highlights of regional practice is the wide scope of clinical experience.  It would take me decades to get this sort of exposure in the city, (if at all).
The practice where I work is well-established and offers great mentoring – one of the things I really wanted as an early career optometrist.
There are also plenty of opportunities to use my therapeutic training. There is one local ophthalmologist who lives in town and, while there are many visiting ophthalmologists, this means that things that would probably be referred straight away in the city are often dealt with by the optometrist. (In this case, yours truly).
Referrals from ophthalmologists, GPs, and the hospital are common, as are foreign body removals, red eyes, flashes and floaters and other acute presentations.
Chronic care and co-management with local and city ophthalmologists is also standard practice, especially with regard to Glaucoma, post-surgery follow-ups, and macular degeneration. Busy ophthalmologists and GPs will sometimes send walk-in referrals to me for triage.
The country lifestyle was definitely a big drawcard for me. Moving to regional areas doesn't mean you lose out on access to services. Dubbo has plenty of retail options, eating out options, sports, arts and culture (music, comedy, theatre, arts), cinema, airport and train options to return to the city.
If you decide to buy a house, rather than renting, house prices are definitely MUCH cheaper than in the city. There's no comparison with Sydney or Melbourne real estate prices.
And did I mention the traffic?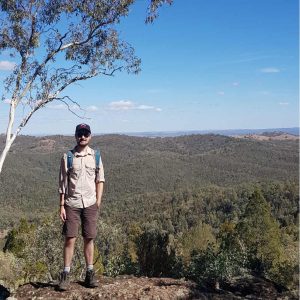 On the other hand…
Of course, everything's not perfect – or else everyone would work in the country. One of the drawbacks is access to CPD in some locations. We've been lucky that some of the visiting ophthalmologists have put on the occasional CPD evening for us. Utilising Pharma and OA Webinar CPD makes it less of an issue. I also have the perfect excuse to experience city life from time to time for a conference and a catch-up other optometrist colleagues.
A lack of tertiary eye care can be frustrating at times. Particularly managing patients who need ophthalmology care and live hundreds of kilometres from town. In some regional areas waiting lists can be long.
Some people may find that the country lacks things to do, but it's all about perspective. I grew up in a town of less than five hundred people and we travelled thirty minutes to do our food shopping in a town of 15,000. I lived in the relative metropolis of Adelaide for University and, since moving to Dubbo, (pop. ~40,000) find that all of the services and activities I need are still available to me.
When I'm not at work…
The countryside around Dubbo is quite stunning. Hiking in the nearby Warrumbungle National Park has been a highlight of country life for me. In my free time I also like to play lawn bowls down at the local club, and I've started running semi-regularly, as well as swimming at the RSL pool.
Evenings, I like to catch up with friends for dinner, whether it be Japanese, Thai, restaurant, or pub food, or a movie at the local cinema. Many country towns have a huge sporting focus and Dubbo is no exception. Friends in the area play rugby, netball, soccer, and ultimate Frisbee.
People are generally laid back and friendly, and if you do a good job with one patient, often you will see a few more come and see you on recommendation!
A toe in the water – tips for getting started
If you're thinking about giving rural practice a go, trying it as a locum over an extended period might be a good place to start. Or if you're still at Uni, try and tee up a rural placement if you haven't already.
Choosing somewhere where you already have friends or family living there (or nearby) can really make the transition easier. But that's not an option for everyone.
In my experience, most prospective employers understand that a move to a regional town or rural practice can be a big decision and most will offer some support with relocation, temporary accommodation, probationary periods, good salary, extra days off for travel to CPD events and even a CPD allowance.
The long haul…
I can definitely see myself continuing to practice in country areas and becoming a "specialist generalist". You tend be presented with all sorts of optometry – paediatrics, contact lenses, acute care, chronic care, low vision care, etc.
For me it's the combination of easy living and excellent clinical exposure that make regional practice a no-brainer.  I think a lot more optometrists could benefit from the lifestyle and style of practice that's only possible outside the cities and I'd love to see more of them give it a go.
As far as jobs go, practice owners are always looking for staff optometrists and there's plenty of opportunities to make decent money and fast-track your therapeutics skill. You never know; you might love it so much you decide to stay for good!
Do YOU have a story about your experience in rural or regional practice? If so, we'd love to hear from you! Contact us at vision@oaansw.com.au and be part of the conversation. 
Filed in category:
ECOs & students
,
General news
,
Members & member initiatives
,
Scope of practice
Tagged as:
Scope of practice