Read time:

2:30min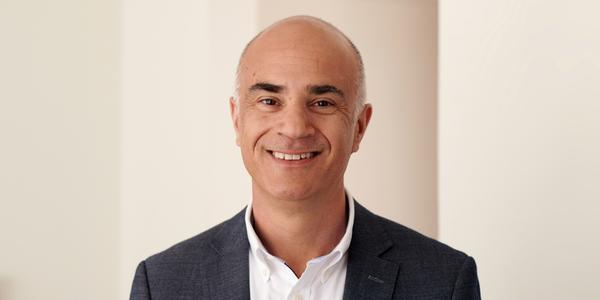 As part of the initiative to provide Australia with a comprehensive large-scale national dataset, Optometry Australia has collaborated with a small number of practices in a pilot program to understand how we can collect clinical data while keeping privacy protection and patient confidentiality top of mind. We sat down with Giorgio to hear about his experience with the project.
"As optometrists, sometimes we get frustrated by what we can and can't do… if Optometry Australia has more information and uses that to advocate for the profession, then those frustrations and that scope of practice can improve, and even if it might not benefit me or my practice right now, in five or ten years the profession can be greater."
Giorgio Campanella has been a practising optometrist since graduating in 1991, and in that time he has seen plenty of change, from the impact of technology to the steadily increasing age of his earliest regular patients. As one of the early adopters of Optometry Australia's Big Data project, he is an advocate for embracing the future of optometry.
OA: To start out, tell us a bit about your practice.
Giorgio: My main practice is in Mill Park, in north-east metropolitan Melbourne. It was established in 1994, so we will have been operating for 30 years next year.  When we first set up here, we were on the fringe of development. Nowadays we are more established, and the suburbs have pushed much further out.
Mill Park itself has developed and changed quite a lot. The number of people in the area has increased, and aged a bit during my time. Where there used to be a lot of young families, now there are plenty of teenagers and older.
In fact, I have many patients in their mid-twenties or early thirties that I've been seeing since those early days. I almost feel proud when they come in, because now they're coming along having made their own decision instead of being dragged along by their parents. I almost feel like high fiving them and saying thank you for coming back. It's special.
OA: What were your initial thoughts on the Big Data project?
Giorgio: When I was approached to get involved in the project, it was really the rationale behind it that got me on board. It's about the benefits of providing Optometry Australia the data they need to advocate to government and stakeholders about what optometrists really do – the patients we're seeing, and conditions we're treating, that sort of thing. It's about getting a truer understanding of what we do supported by actual specific numbers, rather than just anecdotally having thoughts about what we do.
In terms of the practicality of getting involved, there's virtually no impact on the practice, and the process of adding the software to the system was fairly easy, so for practice managers there's almost nothing they need to do.
One of the concerns I did have was about privacy, because the de-identification of data and how that data was stored is important to me, but after chatting with the Optometry Australia team my concerns were alleviated, and I would advise others that these concerns have been properly addressed.
OA: What role do you see members playing in helping alleviate the "data drought" in optometry?
Giorgio: As the peak professional body, I expect Optometry Australia to be addressing macro elements affecting the industry, and that's exactly what this initiative is about. If a small part of that is for me to provide information about what I do day-to-day, or what the data looks like when I'm practising to my maximum capability or my most comfortable capability, and for that information to allow Optometry Australia to better advocate for the profession, then I see that as extremely valuable and I'm more than happy to do my part.
OA: How do you see this project benefiting your practice and your patients?
Giorgio: I'm hoping it will benefit patients in the sense that it will help us advocate for an increased scope of practice, which brings with it an inherent and long-term benefit for patients. For individual practices, this means being able to practise to our fullest extent and be appropriately renumerated.
In terms of what exactly will change, I can never predict technology myself. If people told me 30 years ago that we'd be doing what we're doing now, I probably wouldn't have believed them. And then today, there are things that we do that I wouldn't have thought possible 30 years ago.
For instance, the OCT is something in my practice that still impresses me. It still amazes me that we can look below the surface of the retina and look at the integrity of the retina below what we used to be able to see. It gives us so much more information than we used to have. And when we have more information, our quality of care improves. A good analogy for this project really!
OA: What would you say to other practice owners who are considering taking part in the Big Data project?
Giorgio: As optometrists, sometimes we get frustrated by what we can and can't do. We get frustrated with how we relate to other professions in our sector. So if Optometry Australia has more information and uses that to better advocate for our profession, then those frustrations and that scope of practice can improve, and even if it might not benefit me or my practice right now, in five or ten years the profession can be greater.
So I suppose I'd encourage my colleagues to do their bit to help the profession long-term. I think of the optometrists that fought hard to get us to therapeutics, and how we're indebted to them and the fights they took on. Nowadays we might take it for granted that we have all this, especially the younger graduates that take it for granted that it's part of our scope of practice.
I used to laugh about how our lecturers said they weren't allowed to use anesthetics, or to do tonometry, which means they weren't able to remove foreign bodies. You almost sort of cringe that you wouldn't be able to practise the way you'd like to, so I'm sure we owe it to those who came before to help the profession along in new ways. This sort of project, and this sort of information, helps the profession in the sort of way that benefits everyone in the long run.
Want to get involved?
Optometry Australia is now commencing the project's second phase, to test whether the software download and data extraction can be effectively scaled up to work with several practices concurrently.
For information and frequently asked questions, read about the National Dataset project here, or if you're a practice owner, Optometry Australia would welcome your expression of interest in joining this trail-blazing project.
Filed in category:
General news
,
Members & member initiatives
,
National & State initiatives
,
Scope of practice
Tagged as:
big data
,
national dataset
,
profile