Read time:

1:30min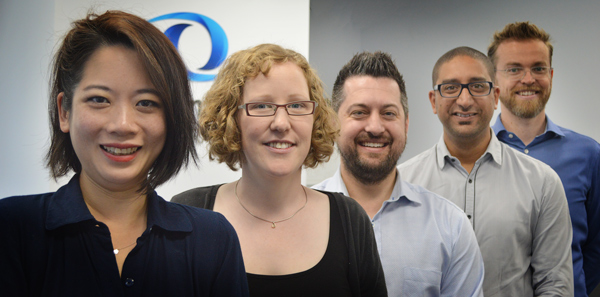 L-R: Optometrists Sophie Koh, Kerryn Hart, Andrew Kotsos, Simon Hanna, Luke Arundel
_____________________________
By Rhiannon Riches
Communications Manager
Optometry Australia has boosted the number of optometrists it employs so it can enhance its commitment to members.
A team of five part-time optometrists – including two new appointments – are now employed by the national body across two teams: Professional Services, and Policy and Advocacy.
Within the Policy and Advocacy team, two optometrists are focusing their attention on a range of projects including the organisation's strategy to lobby for fairer remuneration for optometric services under Medicare, a workplace balance strategy, Optometry 2040 project, and maintaining professional education standards.
Three optometrists are now part of the Professional Services team to increase Optometry Australia's "help desk" service which assists members on practice-related issues including audits, professional indemnity claims, HR assistance, medico-legal queries and CPD.
As registered optometrists, they are well-placed to assist members to maintain their high professional standards with AHPRA and OBA, including continuing professional development.
They're also leading collaboration with GPs, pharmacists and hospitals, resulting in better access for patients and more sustainable systems for managing progressive eye disease.
National CEO Lyn Brodie said that it was important that Optometry Australia increased the number of optometrists working for members.
'As the peak membership body for optometrists we felt that it was important to employ more optometrists so that we can provide even better service to members.
'Importantly we have not expanded the number of employees working for Optometry Australia but reassessed where we could provide the best value to members,' Lyn said.
'This strategy is working well. Our in-house optometrists successfully implemented consistent rebate rules for Private Health Insurers that supports billing ease for optometrists – a major win for our members,' she said.
Meet the team:
Professional Services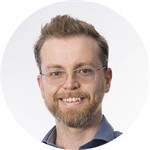 Luke Arundel
National Professional Services Manager
Originally from the Northern Territory, Luke has worked in corporate, private and contact lens practices in Australia and Ireland.
He has also worked in the public health sector, in contact lens design and manufacturing, and teaches at the University of Melbourne.
He joined Optometry Australia in 2014 and assists members in all facets of professional practice, from Medicare and HR questions to helping when the going gets tough. Luke offers confidential advice to members experiencing problem patients, investigations, audits and medico-legal problems.
Contact Luke:
l.arundel@optometry.org.au
(03) 9668 8560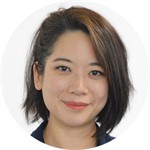 Sophie Koh
National Professional Services Advisor
An experienced optometrist of 14 years, Sophie started her optometry career working in the Northern Territory. Sophie has since mentored and taught optometry students over the past decade and has had broad experience working in both public health and corporate sectors across metropolitan, rural and outback Australia.
She has also had extensive experience within ophthalmology teams and training nurses in East Timor, Papua New Guinea and Solomon Islands.
Sophie joined Optometry Australia in January 2018. Working closely with Luke Arundel, her role involves helping members one-on-one with queries relating to professional practice, as well as advising the Optometry Australia team, drawing from her extensive experience.
'In the next 12 months, I would be happy if every one of our 4,000-plus members contacts me over the phone, via email, or in person.  They will have my confidential ear,' she said.
Sophie will be keeping her clinical skills current, working at the Australian College of Optometry and locuming in Melbourne.
Sophie is also an accomplished musician.
Contact Sophie:
s.koh@optometry.org.au
(03) 9668 8506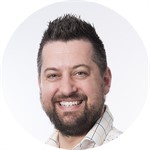 Andrew Kotsos
Professional Development Officer
Practising optometrist Andrew Kotsos joined Optometry Australia in 2013.
Andrew assists with delivering the organisation's CPD program, assessing and approving CPD events and conferences for accreditation and developing the assessment module for each issue of Optometry Australia's in-house Pharma publication.
Andrew graduated with a Bachelor of Optometry from The University of Melbourne in 1999 and gained therapeutic endorsement in 2002, also from the University of Melbourne.
Andrew is a partner at eyeclarity and is managing optometrist at the Melbourne CBD practice located in Emporium Melbourne.
Contact Andrew:
a.kotsos@optometry.org.au
(03) 9668 8500
Policy and Advocacy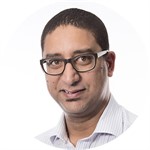 Simon Hanna
Professional Development and Clinical Policy Manager
Prior to joining Optometry Australia in 2014, Simon was a Senior Clinical Teaching Instructor at the University of Melbourne and managed his own practice in Sydenham, Melbourne.
In his role at Optometry Australia, Simon is responsible for developing policy and liaising with Government on matters related to the optometry sector.
Simon leads key projects delivering CPD, including a range of webinars.
A graduate of the University of Melbourne and therapeutically endorsed, Simon's skill set offers members a clear understanding of current clinical and billing policies as well as insight into the role Optometry Australia plays in advocacy and policy development.
Contact Simon:
s.hanna@optometry.org.au
(03) 9668 8550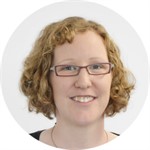 Kerryn Hart
Policy and Standards Advisor
Kerryn is a University of Melbourne alumnus with a breadth of experience working in different local and international settings, including Cambodia.
She has practised at the Australian College of Optometry since 2004 and teaches clinical skills at Deakin University's optometry course.
'I enjoy helping students find their light-bulb moments,' she said.
Kerryn is therapeutically qualified, holds a Master in Public Health, and commenced at Optometry Australia in March 2018. Kerryn will play a leading role in developing and revising the organisation's clinical policies as well as analysing Medicare and workforce data.
Contact Kerryn:
k.hart@optometry.org.au
(03) 9668 8500
Contact your local state division of Optometry Australia to become a member and benefit from our in-house expert optometrists.
Filed in category:
Member resources
,
National & State initiatives
Tagged as:
Member services