Read time:

1:30min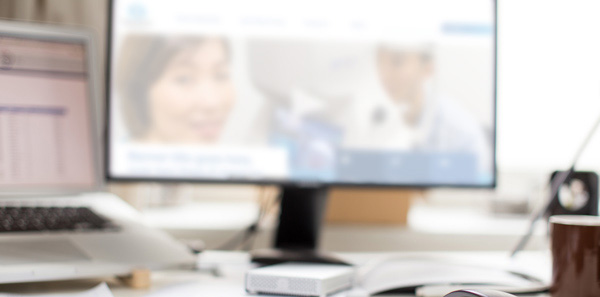 Optometry Australia will launch a new website in the first quarter of 2019, replacing the current www.optometry.org.au.
Member feedback provided the incentive for the way that the new site's structure, functionality and content are being planned.
'In addition to the suite of refreshed and updated resources and information, we are really excited about the advanced technology and search functionality that the new site will support and how this will streamline the way members find and access information,' said Kerry I'Anson, General Manager of Marketing & Communications.
'We conducted extensive research into the best way to present our content to make it easy and quick to find.
'We also engaged with a 31-member panel to provide us with on-going feedback into menu headings, content classifications and overarching site structure,' she said.
A cross-organisation work group was also established to project manage the site's delivery. This group is Chaired by Michelle Marven, Optometry Victoria's Member Services and Policy Manager.
'We're confident that members will be able to access the information they need quickly and easily,' Michelle said. 'We know members are time poor and would much rather spend their day supporting patients and providing high-quality clinical care than trawling a website for information that they can't find.
'Our new site will be more visually appealing and easier to navigate. Single sign-on will also mean that members will only need to sign in once in order to do everything they need on the website – including registering for CPD seminars, accessing restricted member-only content such as the latest clinical or Medicare updates and catching up on news and the latest information.'
Michelle said that there will be options for on-going two-way communications – such as a pop-up chat service and community forums – so that members can communicate with national or their state organisation, and with each other in real-time.
'We really want to strengthen communities of practitioners to provide members with points of connection particularly around topics of common interest such as clinical areas of practice or business development.
'We are also planning a new jobs board as well as dedicated area for women in optometry, aimed at supporting and strengthening women in the profession.
'It was our goal to ensure that we were not just delivering another website. We want one that will help us to significantly improve our engagement with our diverse membership in their practice, at home and on-the-run, using the technology of their choice,' Michelle said.
Kerry added: 'We especially want a website to provide us with advanced tracking and tagging tools so that we can better understand member interaction with us and in particular, what content is the most appealing and interesting to them.
'We also want to understand where and how that information is being accessed and how we can improve content updating, searching and serving and our new site will deliver this,' she said.
Optometry Australia conducted an extensive assessment of the marketplace to find the right developer who would have the skills and experience to meet its needs, the needs of members and the engagement technology requirements.
This led to the appointment of Juuce Creative, a leading Sydney-based web developer, in September.
Phase one of the new site will be delivered by March 2019 with the final development phase rolled out by May. Content uploading will continue after the development phases are completed.
_____________________________
Filed in category:
Marketing
,
National & State initiatives
Tagged as:
Marketing