Read time:

1:30min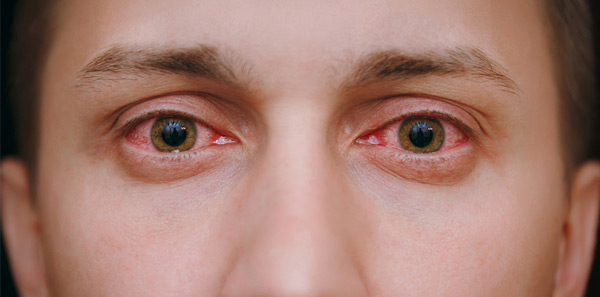 By Helen Carter
Journalist
More than one in five Australians has allergic rhinitis and most of them also experience associated allergic conjunctivitis, delegates at Tasmania's Lifestyle Conference will hear.
Optometrist Professor Alex Gentle said research indicated prevalence of allergic conjunctivitis was increasing in Australia, but new and existing treatments were available that optometrists could advise patients about to help make life more tolerable, especially for those suffering severe symptoms.
'Allergic rhinitis is more prevalent in Australia and New Zealand than almost anywhere else in the world,' he said. 'The vast majority of individuals with allergic rhinitis also experience allergic conjunctivitis and studies suggest that the prevalence of allergic conjunctivitis exceeds 20 per cent and is increasing, with a significant proportion of the associated symptoms going unreported.'
Professor Gentle, Associate Head of School (Teaching and Learning), School of Medicine, Faculty of Health at Deakin University, will discuss evidence-based management of ocular allergy at Tasmania's Lifestyle Conference (TLC) from 24-26 August.
'The presentation will interpret more recent guidelines covering best practice approaches to the diagnosis and management of patients with allergic conjunctivitis and associated allergic disease. It will also review the evidence base underlying the interventions available to manage patients with ocular allergy,' he said.
Professor Gentle said guidelines and best practice suggested patients with allergic rhinitis and allergic conjunctivitis should be co-managed by optometrists with doctors or pharmacists.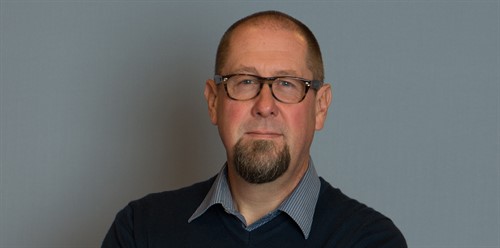 Professor Alex Gentle
Don't treat ocular allergy in isolation
'Optometrists need to co-manage more. I encourage them to not treat ocular allergy in isolation by just treating itchy eyes with eye drops. Many optometrists are already co-managing allergy but best practice is that we all should be doing it more often,' he told Optometry Australia.
'Treating and preventing hayfever with oral or intranasal medication also means optometrists will be better able to manage related ocular allergy with the addition of eye drops.'
He said prevalence of allergic rhinitis and ocular allergy are high in Australia, the United Kingdom and New Zealand.
'It is likely the case that our use of Northern Hemisphere grasses in our gardens explains why the UK, Australia and New  Zealand have high levels of sensitisation,' Professor Gentle said.
'Studies also indicate there is a genetic component and there are undeniable genetic links between Australia, New Zealand and the UK. Increasing pollution is also exacerbating symptoms.
'However, while grass pollens are the major contributor to the development of seasonal allergic rhinitis or hayfever, some people's allergic rhinitis is not triggered by pollen. Rather they experience allergic rhinitis all year round and the cause of this perennial allergic rhinitis may be anything from dust mites in the home, to pet dander to other environmental allergens at work or home.'
Professor Gentle said although the primary presentation of allergic rhinitis was often hayfever, 90 per cent or more of sufferers also have ocular signs.
Hallmark itchy, red, watery eyes
'The two are intrinsically linked. Itchy eyes and red watery eyes are hallmark, and other signs include inflammation under the eyelids,' he said. 'The literature suggests that almost all people visiting their optometrist because they have allergic conjunctivitis and itchy eyes are suffering from allergic rhinitis.
'While optometrist should rightly prescribe or suggest eye drops to manage the allergy and reduce ocular symptoms, optometrists should be co-managing and collaborating a lot more with GPs or pharmacists so the patient can also access the best possible overall treatment including  oral antihistamines, or  intranasal antihistamines or steroids.
'In some cases optometrists could recommend to patients which of these treatments may be effective for them as many are available over the counter at pharmacies. However, optometrists should also be aware of the importance of involving the GP in the overall management of the patient's health.'
Professor Gentle said he had been teaching Deakin optometry students about hayfever treatments as they needed to know about them and advise patients.
'If optometrists don't tell patients about the treatments and they haven't heard about them, they haven't got options,' he said.
One new treatment, Oralair, is available in Australia but not on the PBS although Professor Gentle believed some private health insurers were covering some of the cost.
'Oralair immunotherapy treatment is low dose pollen. It sounds like a good idea and could potentially be helpful so I would encourage people to consider it and optometrists to possibly refer patients to to their GPs or allergists to find out more about what allergen immunotherapy can do for them,' he said.
'It can benefit patients in the long term but it won't be a complete cure as they may still need medication, although probably less often and a lower dose.'
He said Oralair appeared a similar treatment to existing immunotherapy tablets or injections. The cost of tablet immunotherapy may be up to $1,200 per year but injections, which might need to continue for two to three years, may be cheaper.
He did not think Oralair, with a treatment period of several months up to a year, would be different from the other approaches. Some reports indicate it costs about $350 for four months' supply.
Low vision seminar
Optometry Tasmania's CEO Jonathan Jones said TLC provided optometrists with a unique educational experience in picturesque Hobart. Up to 38 CPD points including up to 18 therapeutic points are available together with optional online assessment. The Australian Low Vision Seminar is on Saturday morning and a free breakfast and contact lens talk will be on Sunday morning.
'An impressive collection of speakers is providing the program,' he said. 'A unique component is the inclusion of the conference dinner package with full registration. The conference includes an extensive trade expo operating next to the educational sessions which is an opportunity to meet with trade exhibitors.'
The Wrest Point Hotel venue is situated on the Sandy Bay waterfront and features some of the best views in the city. The Wrest Point is offering discounted room rates for delegates and is located a short taxi ride to Salamanca Place, Battery Point, Hobart CBD and the Brook Street Pier for ferries to various water and wilderness tours.
Filed in category:
CPD, conferences & events
,
Patient care & management
Tagged as:
Other eye diseases
,
TLC Tas