Read time:

1:30min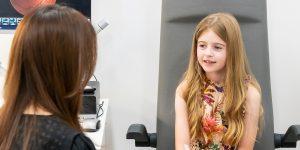 Following the success of the Communities of Practice and Education (COPE) groups for Glaucoma and Rural Care, Optometry Australia is convening a new Group of Practice with a focus on practitioners who have a special interest in paediatric care.
Optometry Australia remains committed to supporting practitioners and improving community access to eye care. Optometrists working clinically with children have unique demands, specialised practice skills and communication challenges when working with this specific group.
What is a Community of Practice and Education (COPE) Group?
COPE groups are designed to be a unique delivery of CPD, where practitioners with similar interests can discuss cases, challenges and new evidence that is relevant to their area of practice. The groups are designed to foster learning, inter-collegiate connections and facilitate upskilling amongst practitioners.
This group will consist of a mix of experienced clinicians who have practiced in these unique circumstances for a while, and clinicians who are either early career optometrists, new to the circumstances or wish to increase their confidence or scope of care. The group will have virtual meetings across the course of two years designed to foster support, mentorship and education in evidence based practice, via peer-to-peer virtual interactive CPD meetings.
Who may be keen to participate in such a group?
We are looking to speak to optometrists:
Who:

Have a keen interest in paediatric care or whom wish to improve their skills; OR
Are experienced clinicians keen to participate in a group of engaged optometrists passionate about the challenges faced by optometrists working in this space.

Who have the desire and capacity to enact change in their practice
Who are keen to meet other practitioners practicing in the paediatric space
With a special interest in full scope optometry
Who are members of Optometry Australia
We especially encourage experienced practitioners and those practicing in unique situations or rural/remote settings to apply.
To express your interest, please email policy@optometry.org.au with the subject line 'COPE group application' before 31 July 2023. In the email, please include:
Your name
Practice location
Member number
A few sentences about your experience in paediatric care/why you think you would like to join the group
Filed in category:
Patient care & management
Tagged as:
COPE
,
CPD - education