Read time:

1:30min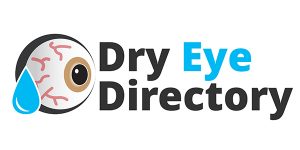 By Helen Carter
Journalist
Optometrist Leigh Plowman has created a free dry eye website, Dry Eye Directory, to connect patients to optometrists who treat the condition and fight this growing public health problem.
Mr Plowman, who practises in Colac, Victoria, said data showed that Google searches for "dry eye" had more than doubled over the past ten years.
'With our ever-increasing reliance on mobile and computer screens, that trend – and the number of dry eye sufferers – is likely to continue to rise,' he said.
'Dry Eye Directory is a new online portal that is fighting back against the condition. It allows dry eye sufferers to easily access information, support and resources, and book practitioners and treatments in their area.'
The website is free for practitioners and patients to join and use. Practitioners have already registered from Australia, New Zealand, the USA and Scotland.
'Joining the directory is quick and easy, and will open your business up to more patients in your area,' Mr Plowman said.
'Many people attempt to treat dry eye with over-the-counter drops without success. Instead, Dry Eye Directory is committed to improving the lives of sufferers by connecting them to expert optometrists, ophthalmologists and remedies, including Intense Pulsed Light (IPL) treatment.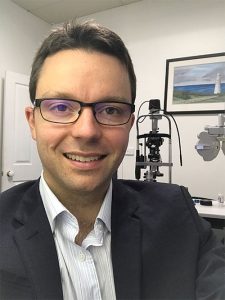 Leigh Plowman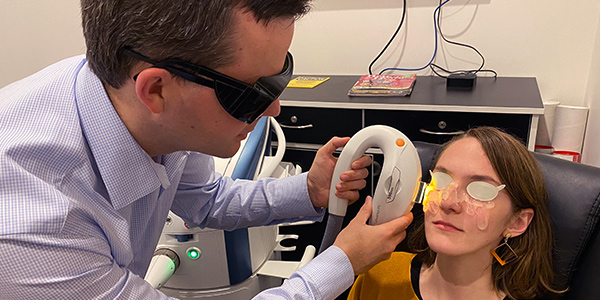 Leigh Plowman performing IPL on optometrist Mary Knight
'Currently, many patients hop online to search for "dry eyes," "dry eye treatment" and more. These are patients who are looking for care. The goal with Dry Eye Directory is to smooth the way for patients to see a local practitioner who is passionate about dry eye.
'This helps dry eye patients to get relief, both physically and emotionally, and recover their lives again. I believe that no-one should suffer alone with dry eye.'
The website helps patients locate a dry eye clinic in their area. It currently profiles 31 of the best dry eye treatments, plus symptoms, causes, diagnosis and support.
Together with his optometrist colleague Mary Knight, Mr Plowman has been treating patients with Lumenis IPL for more than 18 months. He said many patients had found a benefit including Mr Plowman, who has suffered from dry eye himself for years.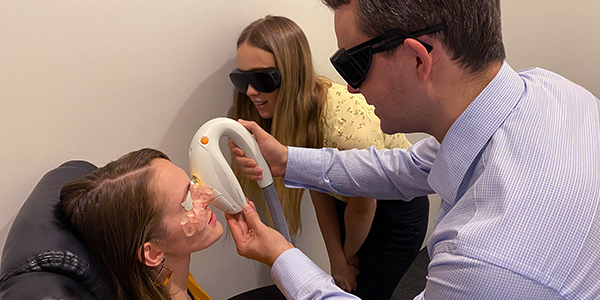 Leigh Plowman performing IPL on optometrist Mary Knight, observed by final year Deakin Optometry student, Emily Banks
It was his own experiences with the condition, coupled with the increasing number of patients coming to him after failing to find a cure with eye-drops, that drove him to create Dry Eye Directory.
'Patients with dry eye often become lost in a cycle of artificial tears, pain and interference to daily life,' Mr Plowman told Optometry Australia.
'About ten years ago, I recall having conversations with patients about dry eye. We would talk about using the 'best' eye-drop. However, their success would rely on their compliance in putting artificial tears in.
'However, I felt frustrated that I couldn't do more to address the underlying causes of dry eye. Having dry eye myself, this stimulated my interest to test new treatment options.
'Thanks to many researchers and experienced clinicians like Dr Laura Periman, Dr Rolando Toyos, Dr Donald Korb and more, our knowledge of dry eye has grown significantly. The Tear Film and Ocular Surface Society Dry Eye Workshop II has also made a significant contribution in giving a step-wise approach for treatments.
'It's exciting to see the work of Dr Laura Downie and her team on the Admier device for faster dry eye diagnosis. I believe that this will help pave the way for tailored dry eye treatments for patients.
'I would like the directory to be a worldwide resource,' Mr Plowman said. 'Dry eye is well within the scope of optometry and ophthalmology yet patients feel lost without knowing who to go to. Together, we can make a difference to the growing public health problem that is dry eye disease.'
Mr Plowman also works with independent practices to help them market themselves online via his website Optomly optometry marketing. He uses his knowledge of video marketing, search engine optimisation and email marketing to drive increased revenue for the businesses he works with.
Visit dryeyedirectory.com/join to sign up.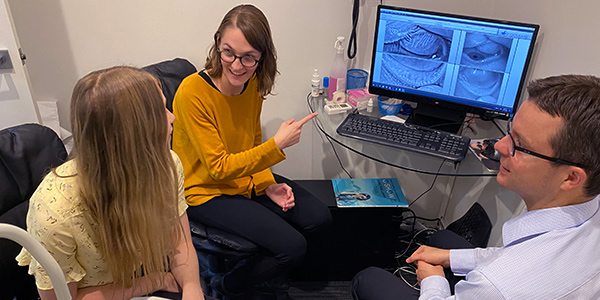 Optometrist Mary Knight, centre, discussing meibography with Deakin optometry student Emily Banks and optometrist Leigh Plowman
Filed in category:
Patient care & management
Tagged as:
Dry eye