Read time:

1:30min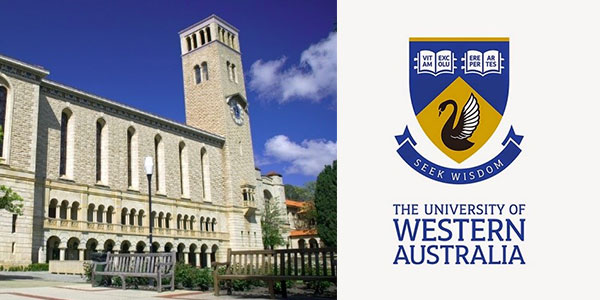 By Optometry Australia
Regardless of extensive lobbying by Optometry Australia to persuade a different outcome, the University of Western Australia has announced a new vision science school with an expected initial intake of 60 new optometry students from 2021.
This brings the number of universities offering optometry courses in Australia to seven.
Optometry Australia's President and Western Australia optometrist, Darrell Baker said: "We are most disappointed to hear another optometry school is being established in Australia. Despite a recent report that there is an undersupply of optometrists in the foreseeable future, our research and key workforce indicators clearly indicate the opposite. One of the key issues our members raise with us is their concerns that the profession is fast tracking toward an oversupply."
Darrell noted that Optometry Australia met and communicated with the university on a number of occasions to try to influence its decision.
"We stressed the expected oversupply of optometrists in Australia and called on the university to take this into consideration before making its decision on the school. We asked them to think of the future of the profession and of the students they hoped to enrol."
Darrell said that: "Currently all Western Australian based optometrists now have to complete their studies at eastern-based universities and the university believes strongly in offering a range of quality courses to help local residents achieve their career aspirations within a local environment".
He explained that while UWA seemed receptive of our concerns, it believes it is well placed to close this gap by offering a quality vision science and optometry course.
"Although we appreciate this sentiment we remain very concerned about supply within optometry and that we are producing a workforce of highly-skilled practitioners, where a fair proportion may not be able to find employment", he said.
"Unfortunately changes to university funding systems introduced in 2012 mean that community need no longer needs to be centrally considered in the allocation of university places. We have been calling on the Commonwealth to re-consider this approach, and have recently outlined our concerns to the Federal Minister for Education, the Hon Dan Tehan in an effort to persuade him to consider oversupply when considering approaches for new university optometry courses", Darrell said.
Join our campaign
Optometry Australia has launched a campaign calling on the Commonwealth to amend university funding approaches to require consideration of community need for specific disciplines. Members are encouraged to make their voice heard on the issue, and take a minute or two to use our online system to email a call for action to Minister Tehan and your federal member of parliament.
Filed in category:
Advocacy & government
,
ECOs & students
,
Workforce
Tagged as:
Advocacy & government
,
Students
,
Universities