Read time:

1:30min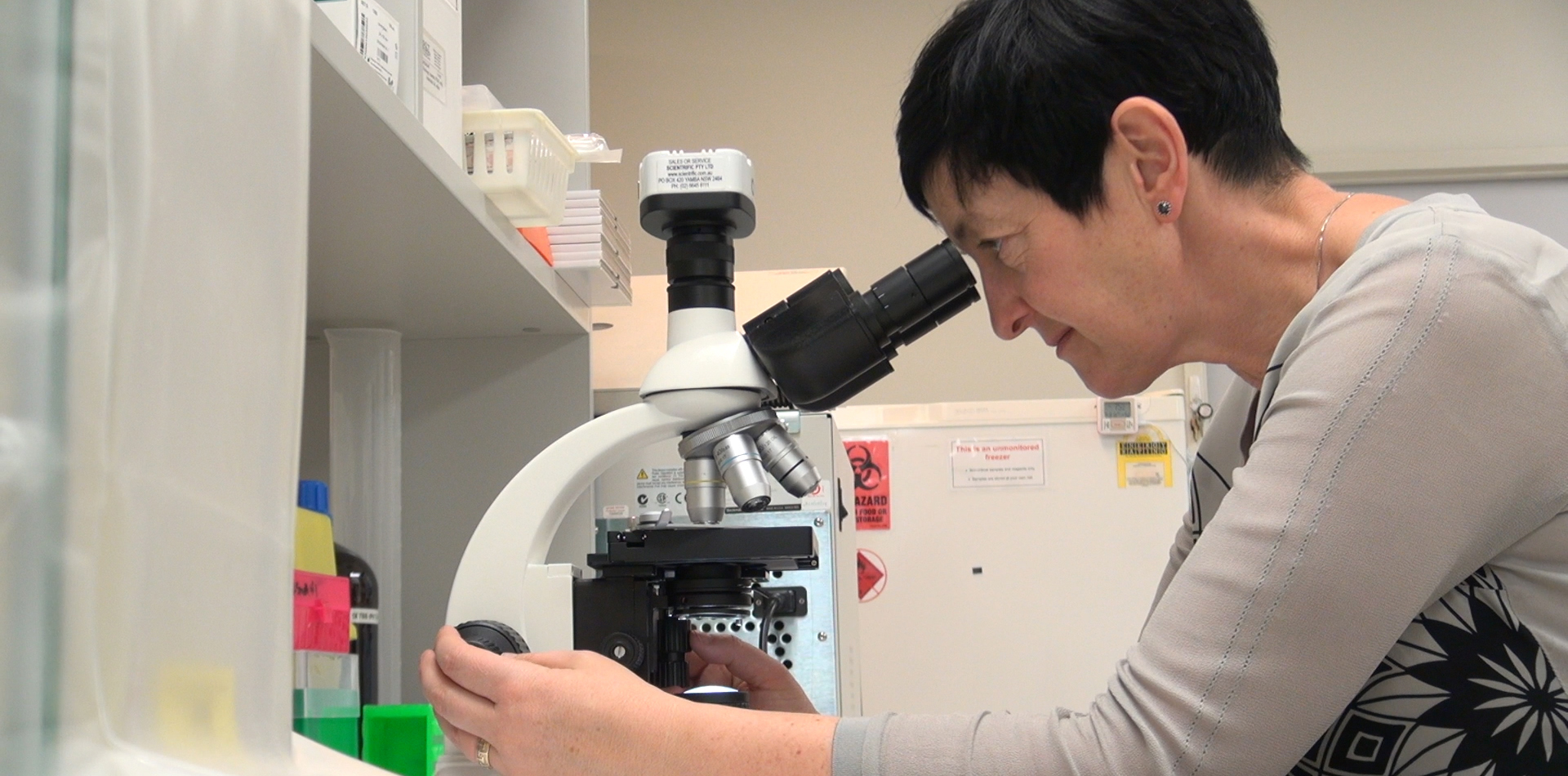 Professor Justine Smith in her Flinders University laboratory.
Photo, Flinders University.
_____________________________
By Helen Carter
Journalist
Ocular syphilis is re-emerging worldwide including in Australia, with new research showing that it mainly presents as uveitis, and may lead to blindness despite treatment.
Lead author of the study, ophthalmologist and vision scientist Professor Justine Smith told Optometry Australia that, as a result, all patients with uveitis should be tested for syphilis because treatment not only cures syphilis but can prevent related vision loss and restore vision in many cases.
Studies suggest that globally – and in Australia – those at highest risk of ocular syphilis are men who have sex with men. However, Professor Smith says everyone with uveitis requires syphilis testing, not just those in at risk groups.
Recent reports suggest ocular syphilis is re-emerging in parallel with increasing incidences of syphilis across the world. The study, the largest series of ocular syphilis cases collated, provides a snapshot as the condition re-emerges.
Professor Smith is an expert on uveitis and a Matthew Flinders Distinguished Professor and Research Strategic Professor of Eye and Vision Health at Flinders University. The new study she co-authored with researchers from Flinders University's sister university, the University of Sao Paulo in Brazil, was published online on 13 August in Nature's Scientific Reports.
They analysed cases at four medical centres in Brazil over two and a half years and found the number of cases of ocular syphilis had increased more than eight times in this period compared with the past decade.
It identified 127 patients including 87 who suffered inflammation in both eyes. Examinations revealed that some had suffered structural and functional complications inside the eye, including retinal detachment.
Prevent vision loss
'Our results indicate that today ocular syphilis most commonly manifests as posterior uveitis and frequently results in complications that may compromise vision, despite treatment with appropriate antibiotics,' the researchers wrote, adding that one per cent presented as scleritis.
Professor Smith said: 'We should be testing everyone with uveitis for syphilis because we don't want to miss it. Syphilis is very treatable and curable with antibiotics.
'In our study two-thirds of patients had lost vision to below driving level but receiving antibiotic treatment to cure syphilis restored vision to normal levels in half of these patients.
'However, some sustained poor vision despite treatment due to damage to eye structures, and complications including related cataract, glaucoma, epiretinal membrane and retinal detachment from inflammation.
'This is why we need early diagnosis and treatment before structural or permanent vision damage occurs. The longer you leave it, the less likely the patient is to recover vision.'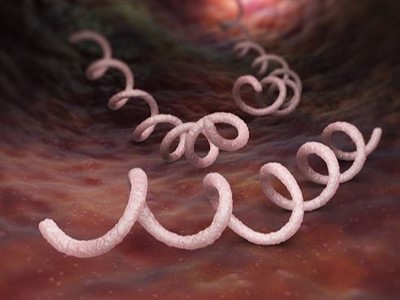 Syphilis bacteria.
Image, Flinders University
Diagnosis delay
In the study patients had eye symptoms on average for three months, during which time they lost vision and some did not recover.
Researchers said 40 per cent of the patients were left with reduced visual acuity post treatment which may reflect delayed diagnosis. A main reason for diagnosis delay was that health care professionals were not used to seeing syphilis nowadays so it was generally not detected for an extended period during which time eye complications could develop, they said.
Professor Smith said corticosteroid treatment given without antibiotics for a presumed non-infectious eye inflammation could be harmful by suppressing the immune system and promoting the infection, which could worsen the condition.
One-third have HIV, and re-emergence reasons
One-third of the patients also had HIV.
'Syphilis and HIV are linked – if you have HIV you are more likely to have or have had syphilis and if you have syphilis there is a higher chance of having HIV,' Professor Smith said.
'Ocular syphilis was at its lowest level in 2000 but since then it has picked up, especially in men who have sex with men and it has been increasing in this group in particular.
'Reasons for the re-emergence include that people are a bit more complacent about safe sex now due to having such great drugs for the treatment of HIV, global travel, HIV medications altering the immune system and making it a bit more susceptible to syphilis and a change in the bug's susceptibility to antibiotics.'
WATCH: Professor Justine Smith discusses the study and the re-emergence of ocular syphilis
Blurry vision
The study found the main symptom of ocular syphilis to be blurry vision or loss of vision. Professor Smith said if refraction by optometrists showed refractive correction was not improving vision, then patients needed investigation for eye disease, and if they had uveitis they should be referred to ophthalmologists for further investigation and treatment.
'Optometrists could suggest, when referring the uveitis patient to an ophthalmologist or in a remote area to another medical practitioner, that they be tested for syphilis,' she said.
'Optometrists have an important role to educate and prepare the patient as they can explain that syphilis is a rare cause of uveitis but it is treatable and curable if caught early, but the longer they leave it the less likely they are to recover their vision.
'There is no longer stigma associated with syphilis as anyone can be exposed and infected.
'An international survey of more than 100 uveitis specialists in over 30 countries, including Australia, that we reported on at a recent conference, reveals that 80 per cent test every uveitis patient for syphilis, and if they have syphilis they also refer them for HIV testing.'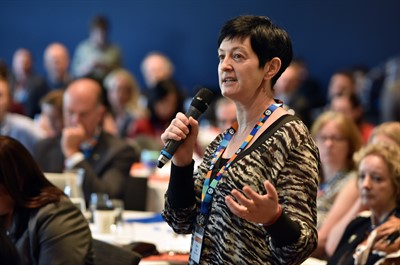 Professor Justine Smith.
Photo, Science and Technology Australia, Mark Graham.
An Australian report from 2016 said "the incidence of syphilis in Australia is increasing, with current levels being the highest in recorded history" and ocular syphilis could be misdiagnosed at first presentation, owing to the wide range of ocular manifestations.
It said in line with worldwide trends, syphilitic infection in Australia is primarily observed in men who have sex with men, accounting for 89 per cent of new diagnoses, with a threefold increasing trend seen over the past 10 years.
Professor Smith is executive vice-president of the Association for Research in Vision and Ophthalmology (ARVO) and a former president of the American Uveitis Society. She was part of the team that made world headlines in 2015 for research which confirmed the Ebola virus can live in eye fluid 10 weeks after it is no longer detectable in a patient's blood.
_____________________________
Filed in category:
Patient care & management
Tagged as:
Other eye diseases
,
Patient management