Read time:

1:30min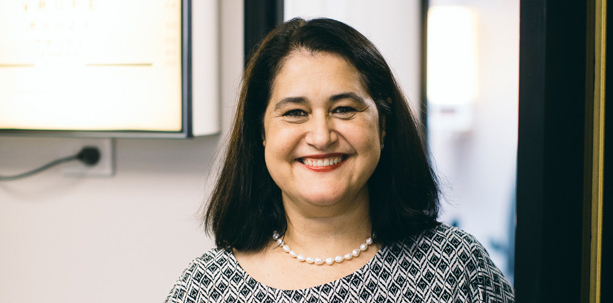 Dr Catherine Green
_____________________________
By Helen Carter
Journalist
Up to 30 optometrists from across Victoria are needed to take part in a shared-care initiative to manage patients in the community who would normally attend the Royal Victorian Eye and Ear Hospital's Glaucoma Unit.
The hospital is calling on optometrists to help it manage eligible patients with mild to moderate, stable glaucoma. This initiative will allow patients to have their glaucoma monitored closer to home without the need to attend the hospital for all appointments and will ease increasing demand for outpatient appointments at the hospital's Glaucoma Unit clinic.
Head of the unit, ophthalmologist Dr Catherine Green AO, said the hospital would collaborate with community optometrists to help co-manage eligible patients under the Glaucoma Community Collaborative Care Program.
'This will help free up the clinic for patients with more severe or unstable glaucoma who really need priority treatment, at the same time as ensuring those with less severe disease are also optimally monitored,' she told Optometry Australia.
Those most in need of specialist review include patients who need ophthalmological care, complex cases, people requiring surgery and those needing treatment from glaucoma specialists.
'The aim of the program, led by Dr Jennifer Fan Gaskin, is to provide greater community-based eye care, with patients being reviewed closer to home, reducing travel time and costs, as well as facilitating better access to appointments,' Dr Green said.
'We also hope to build strong ongoing collaborative relationships with optometrists who have an interest in glaucoma, and to promote continuing professional education and improved public health.'
Recruitment has begun and is expected to finish around the end of October for the program which will start in 2019.
Criteria
Dr Green said optometrists from Melbourne and state-wide can apply if they are therapeutically endorsed and have the appropriate equipment including applanation tonometry, a visual field analyser and access to fundus photography. They should preferably have an interest in glaucoma, and extra training in glaucoma would also be an advantage.
Participating optometrists will gain experience in co-managing patients with glaucoma with regular interaction with glaucoma specialists and will receive three sessions annually of face-to-face interactive training by the unit's ophthalmologists.
The hospital has applied for 30 CPD points for these sessions which will provide opportunities to enhance glaucoma management strategies, and strengthen the collaborative relationship between the glaucoma medical team and optometrists.
Optometrists will send information about each patient to the hospital to document that they are being seen and are stable but detection of high-risk disease, glaucoma progression or unstable disease will require referral back to the clinic.
'Optometrists will receive an opportunity to work in a collaborative care setting with the Glaucoma Unit, and provide community-based care for these patients, and an opportunity to broaden their experience and expertise,' Dr Green said.
'Patients with mild to moderate stable glaucoma who still need periodic review by an ophthalmologist will have some of their glaucoma reviews performed by the participating optometrists at a location convenient for the patient.'
Pilot program
Dr Green said a pilot community eye care project several years ago involving collaboration between optometrists and Eye and Ear ophthalmologists for mainly diabetes and macular degeneration patients but some glaucoma patients, was a success.
'This is the next stage, piloting a glaucoma collaboration,' she said.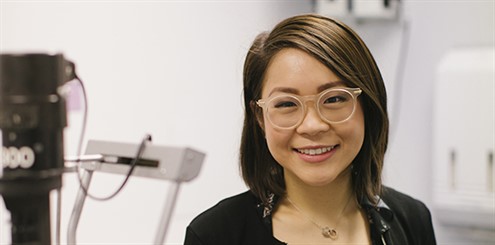 Optometrist Vianh Huynh
Optometrist Vianh Huynh works in the Glaucoma Unit as the hospital's Glaucoma Service Improvement and Liaison Coordinator, liaising with optometrists and ophthalmologists.
'We're trying to ensure patients are seen by the most appropriate provider based on the severity of their condition as we're finding there is a considerable proportion suitable for optometric care, with periodic review by an ophthalmologist for higher risk patients,' Ms Huynh said.
'This will be a great opportunity for participating optometrists to gain experience in co-managing patients with glaucoma.
'The training sessions will provide opportunities to enhance glaucoma management strategies, as well as strengthen the collaborative relationship between the glaucoma medical team and optometrists.'
Interested optometrists should visit the project's webpage or email G3CP@eyeandear.org.au
_____________________________
Filed in category:
Patient care & management
Tagged as:
Glaucoma
,
Patient management
,
Stakeholders & partners