Read time:

1:30min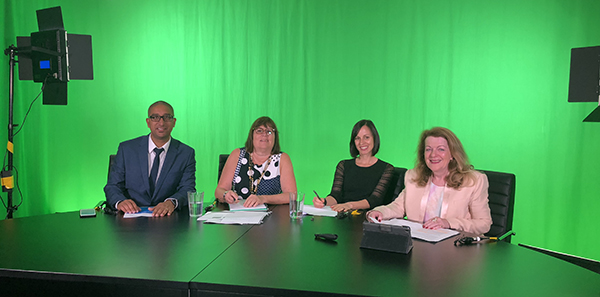 L-R: Optometry 2040 Taking Control of our Future webinar panel featured Optometry Australia's Professional Development and Clinical Policy Manager Simon Hanna, Professor Niki Ellis, appointed by Optometry Australia to assist with the project, National Policy Manager Skye Cappuccio and National CEO Lyn Brodie.
_____________________________
By Rhiannon Riches
Communications Manager
A high-level of member engagement sparked wide-ranging discussions about the future of optometry in a live interactive webinar last night that marked the launch of Optometry 2040.
Optometry 2040 is an Optometry Australia initiative to help the optometry sector create a sustainable and successful future over the next 20 years and beyond.
The initiative is aimed at identifying the preferred and plausible futures for optometry, optometrists, and community eye health.
Almost 130 members participated in the live webinar, Taking Control of our Future, the first member activity in the year-long Optometry 2040 project.
CEO Lyn Brodie said the live webinar provided a platform for members to share what they consider to be the opportunities, challenges and barriers shaping the future of the profession, and about what they want optometry's future to be.
'Our members were engaged throughout the webinar, asking us considered, thoughtful and useful questions,' she said.
'This is the first time the peak-body for the profession has used this type of forum to ask members to tell us what they think, and we've been able to respond live, in real time,' she said.
Optometry Australia has appointed two leading experts to assist with the Optometry 2040 project – Professor Niki Ellis, who has extensive experience in innovation in public health and future forecasting, and Professor Sohail Inayatullah, one of the world's leading futures studies researchers.
Professor Ellis moderated questions and discussions throughout the webinar during which participants were invited to take part in an online poll, ranking the most important and least important factors facing them in their profession.
National Policy Manager Skye Cappuccio said Optometry Australia is working towards identifying the present and emerging trends that would influence the future.
'We want to identify key issues shaping the future of optometry and eye care, and need to hear from members on the ground to see if we have got it right, and what matters to members and stakeholders,' she said.
'We will now run workshops around the country to further hear from members and stakeholders, with the first taking place at Silmo in Sydney in July,' she said.
A recording of the webinar will be available shortly.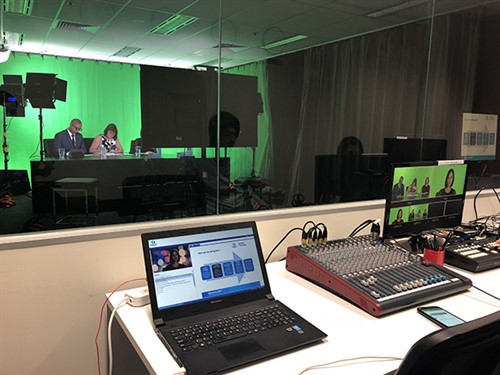 Behind the scenes of Optometry 2040 Taking Control of our Future live webinar on 6 March
_____________________________
Filed in category:
Advocacy & government
,
National & State initiatives
,
Scope of practice
Tagged as:
Advocacy & government
,
Future
,
Scope of practice