Read time:

1:30min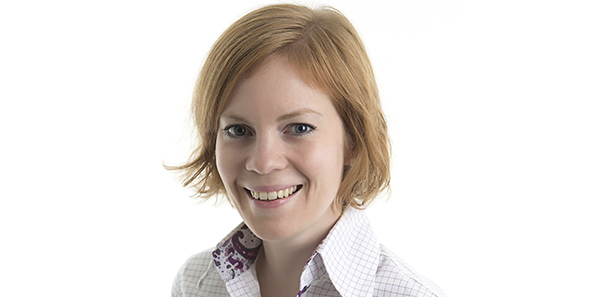 By Kate Gifford
National President
Since Optometry Australia's news moved to solely digital publishing in January this year, we have continuously delivered content across our new App, Facebook, Twitter and LinkedIn, to a great reception.
The news portal on our website garners 50,000 page views a month. Our social media platforms now have almost 8,000 followers and have shown 15 per cent growth in the past six months.
You may have seen my essay-length Facebook posts from each Optometry Australia state conference, giving you some interesting nerdy titbits from these outstanding CPD events and when applicable, a view of the weather! What else does my job entail?
The most important part of my role is as chair of the Optometry Australia National Board. Our board comprises a director from each state. Between the seven of us, we have about 140 years of professional experience and about 80 years of governance experience on our state and national boards.
We meet every two months for a fast-paced, seven-hour meeting where we are charged with developing and reviewing strategy to lead, engage and promote the profession, while ensuring stewardship of our resources to safeguard our ability to protect optometry into the future. We also benchmark ourselves against best practice in not-for-profit corporate governance by ongoing assessment of our strategic and operational risks, finances, procedures and our constitution.
Here's a sample of what our board has done this year.
In February, we approved our Australian Government Federal Budget submission, determined advocacy priorities, scrutinised our budget and evaluated plans to promote our profession through a consumer awareness campaign that was launched just last month as Good Vision for Life. In March, we reviewed five years of Medicare statistics to analyse trends and determine additional information to be utilised from these to support your practice billing choices. In May, we approved a new pathway for development of clinical consensus based guides and evidence based guidelines. In July, we reviewed a detailed membership recruitment, engagement and retention strategy, revised a private health insurance work plan, and approved two new clinical practice guides on glaucoma and tonometry. In September, we discussed future scope of practice, the new OBA CPD guidelines and finalised Optometry Australia's position on the RANZCO glaucoma pathway.
Optometry Australia's staff, led by our outstanding CEO Genevieve Quilty, works tirelessly to put the National Board's strategy into action, and reports back to us across the marketing, communications, operations, professional services and policy departments to demonstrate their progress against our lead, engage and promote business plan. Optometry Australia also co-ordinates activities across our federation of six state organisations, and supports our smaller states financially and logistically to ensure all optometrists receive the same service regardless of their postcode.
I spend about one day a week tapping away at my computer, undertaking this board preparation and follow-up; approving media releases, letters to politicians and health sector stakeholders; replying to emails from optometrist members; communicating with our state organisations and supporting Genevieve in her day-to-day decision-making.
I travel to our state conferences, meetings with the government and the OBA, and this week travel to Sydney to film television segments for Channel 7's Morning Show, promoting our Good Vision for Life campaign. Head to the fantastic site goodvisionforlife.com.au if you haven't already, to check out the work we are doing to promote optometry to the public, and download your materials to use in practice via the Optometry Australia website.
On the RANZCO glaucoma pathway, I was so pleased to see the profession's strong support for Optometry Australia's work on this matter. I thank each of the dozens of you who took the time to email us. It took an army including our expert reference group, our policy and professional services teams, our State Presidents and our National Board to ensure comprehensive assessment and guidance for our profession.
These pathways created a lot of concern and confusion among optometrists and must be viewed separately from the government and OBA-approved guidelines to which we are bound by law. Our ensuing action plan is to build positive stories describing 'on the ground' collaboration between optometry and ophthalmology, where we work to the full scope of our abilities; and push for RANZCO to demonstrate its commitment to collaborative eye care through collaboration with Optometry Australia.
I am proud to report that Optometry Australia still represents almost 85 per cent of practising optometrists in the country. Our scope, volume and impact of activity continue to expand, and your continued support is crucial in this changing landscape.
When I'm not tapping away at my emails, my activity tracker tells me I have quite a healthy job seeing patients in practice: I can cover about 8,000 steps on a busy clinical day. Optometry Australia takes thousands of steps each day to ensure we have a healthy profession.
Filed in category:
Uncategorised