Read time:

1:30min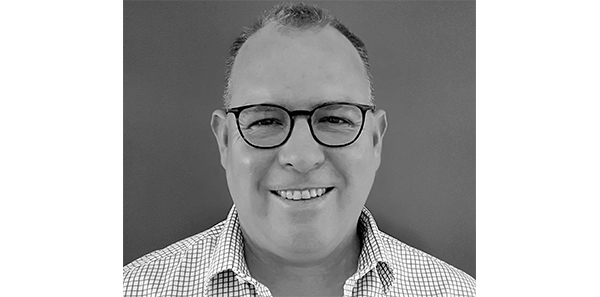 Andrew Greer
______________________________
By Rhiannon Riches
Assistant Editor
Tamworth optometrist Andrew Greer has been elected to join the Eyecare Plus board.
Mr Greer, a sole practitioner who has been an Eyecare Plus member for seven years, was elected at the Eyecare Plus annual general meeting in Sydney on 21 October.
Mr Greer said he volunteered to be on the Eyecare Plus board, which is elected by stakeholder members. He replaced Giorgio Campanella from Victoria who has retired after nine years on the board.
'The reason I put my hand up is that I believe in the ethos of Eyecare Plus, to keep independent optometry strong; clinically focused but a strong retail presence,' he said.
'Personally, I am not aligned with the corporate view of optometry. I am therapeutically endorsed and a large part of my practice is clinical. I consult a lot with GPs and ophthalmologists. The Tamworth ophthalmologists I work with are comfortable with my skill level, and I co-manage many glaucoma patients, based on my strong working relationship with them.
'I receive phone calls from ophthalmologists; I triage a lot of cases for them. I find that it's a good, challenging way to practise,' Mr Greer said.
'I want to get that point across to my peers. As optometrists, we can be talking one-on-one with GPs and ophthalmologists. I'm constantly interacting with both; it takes communication and a patient focus.'
Private billing
Mr Greer said he made a business decision as an independent optometrist two years ago to stop bulk-billing.
'I've been practising in Tamworth since 1994. I came here to work in this practice as an employee, and then I bought it two years later and I've been running it on my own since,' he said.
'I don't bulk-bill, except for children under 16 years of age. I made the switch on 1 January 2015 and I expected that we would lose patients. The practice had bulk-billed for 25 years and then suddenly, we stopped but we didn't lose patients. It has been very successful.
'I think most optometrists are too scared to switch; it's a big risk. You've got to dive off the top of the diving board, and hope,' he said.
'I say to my peers: "You guys went to university, you spend half-an-hour doing tests, but you baulk at saying 'That'll be $75' to patients." But if I have a leaky pipe, my plumber charges just to come to the house. It just takes self-confidence.
'Switching from bulk-billing to private fee billing can be done, but it needs to be done in a co-ordinated fashion with reception staff, and a script,' he said. 'We don't have many doctors who bulk-bill, which helps.
'When I stopped bulk-billing, I started earning an extra $20 each patient, and with our patient load, it makes a big difference.'
Filed in category:
Uncategorised