Read time:

1:30min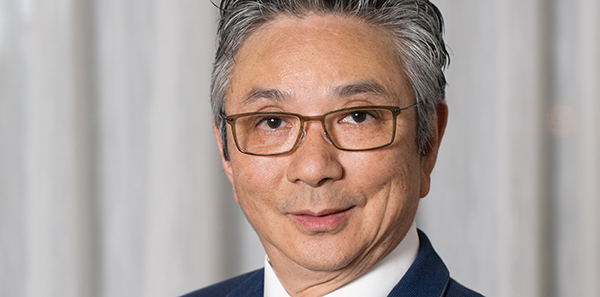 Shu-Nam Samuel Chu OAM
______________________________
By Ashleigh McMillan
Journalist
Optometrist Shu-Nam Samuel Chu has been awarded the Order of Australia Medal in the 2016 Australia Day Honours.
Mr Chu received the OAM for services to the community through a range of organisations. He is the chairman of the Lions Eye Health Program, which aims to reduce the incidence of vision loss through education and public awareness in the Australian community.
He owns two practices in New South Wales, with one in Chatswood and one in Enfield, and is the sole optometrist at both.
Mr Chu said he was initially shocked but very happy when he was told he would be receiving an OAM. 'It was a bit of a surprise but I'm really excited that I've been given this honour,' Mr Chu said.
Having used orthokeratology lenses in his practices for almost 20 years, Mr Chu said the biggest achievement of his optometric career was seeing the lenses validated by academics for myopia control.
'When I first started with ortho-K in 1997, nobody actually knew the extent of myopia control with the product,' Mr Chu said. 'I thought they might be of some use in myopia control, because there had always been rumours saying that RGP lenses could help myopia control along, which is why I started using them.'
His wide-ranging involvement with the Lions Club includes six years as the director of the Lions Save Sight Foundation, which helps Lions Clubs across New South Wales fund vision-related and general health-care equipment for hospitals.
'It's important especially for the regional hospitals, which do not have the funding from the government, because if they can't find sufficient funds for their projects, they can come to the foundation to apply for the ballot,' he said.
Mr Chu has been on the board of Parkinson's New South Wales since 2007 and is the chairman of the Australian Chinese Charity Foundation.
The Order of Australia Medal was awarded to 375 recipients during the Australia Day Honours on 26 January 2016, including military honours.
Ophthalmologist Professor Minas Coroneo was also honoured, becoming an Officer of the Order of Australia. He was recognised for his work in developing surgical technologies and devices, as well as his contributions to eye health in regional and Indigenous communities.
Filed in category:
Uncategorised