Read time:

1:30min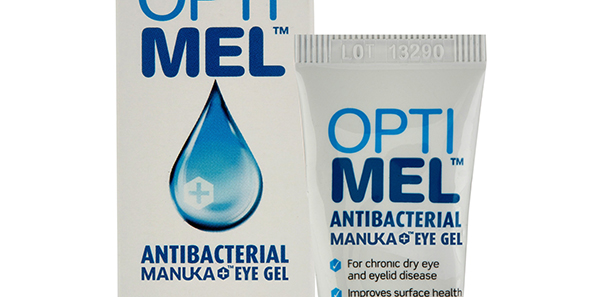 By Helen Carter
Journalist
The head of a company that produces antibacterial honey eye-drops and gel as a dry eye treatment has reassured optometrists that the products do not contain contaminated honey and patients can use the products with confidence.
Anthony Moloney was commenting after news reports on Thursday quoted research suggesting that Australian honey was the most contaminated in the world and had on average four times more pyrrolizidine alkaloids (PA) than European honeys.
The research, published in Food Additives & Contaminants: Part A, found that 41 of 59 Australian honey samples tested were contaminated by PA, which are recognised as liver-damaging toxins that have serious health consequences for animals and humans when consumed in high quantities.
In many parts of Australia the weed Paterson's curse is a significant source of nectar for foraging bees. Honey from these bees can contain PA.
Mr Moloney, chief executive of Melcare Biomedical which produces dry eye products containing Manuka antibacterial honey, told Australian Optometry that with controls in place the risk of any problematic honey being in their products was 'extremely unlikely' and any health risk was further mitigated by the low dosage of their products.
'The risk is very minute,' he said. 'It is extremely unlikely as our honey comes from the north coast of New South Wales while Paterson's curse honey is typically limited to the central and southern tablelands of NSW, Victoria and South Australia.'
Beekeeper producers of medical grade Manuka honey were paid up to 10 times more than standard beekeepers and would not risk their livelihood by mixing the honey with other species, he said.
'To make Manuka uses different beekeepers, different plants, different country and different methodology,' he said.
Melcare produces eye-drops and gel containing Australian Leptospermum, commonly called Manuka or Jelly Bush, selected for its high and consistent level of antibacterial benefits.
Optimel Manuka Dry Eye Drops (16% Leptospermum spp. honey) is a Manuka honey saline drop indicated for mild to moderate dry eye disease and available over the counter from pharmacies and optometrists.
Optimel Antibacterial Manuka Eye Gel (98% Leptospermum spp. honey gel) for moderate to severe dry eye disease is sold as a non-prescription product by optometrists and ophthalmologists.
Mr Moloney said: 'When used according to directions, Optimel will represent less than five per cent of a person's average daily honey consumption.
'We use exclusively Leptospermum species (Manuka) honey in Optimel. The Leptospermum sp grows predominantly in bushland on sandy soil or sandstone and basalt derived soils along Australia's central eastern coastal seaboard, especially northern NSW.
'Manuka is noted for its dark colour, distinctive flavour and medical properties that are tested before the honey is released for use.
'Some plants are known to produce honey with toxins, notably Echium plantagineum (Paterson's curse). Paterson's curse is a weed native to the Mediterranean region that can be the dominant species in overgrazed pastures and cultivated land.
'It is problematic both for stock and bees due to the presence of PA. When Paterson's curse dominates pasture and is in flower, bees will work it to produce honey that may contain low levels of PA. Honey from Paterson's curse is easily identified as it is almost white with distinctive flavour.'
Mr Moloney said pastures known to be dominant in Paterson's curse were geographically distant from the coastal bushland worked by beekeepers for Leptospermum sp.
'The risk of any honey from Echium plantagineum being in our products is extremely unlikely and the health risk is further mitigated by the low dosage rate of Optimel,' he said.
'We are reviewing a suitable residue testing procedure to provide further assurance.'
Food Standards Australia New Zealand said PA-contaminated honey was unlikely to pose a health risk based on the type of PA present and honey consumption levels in Australia, and there had been no reports globally of poisoning due to PA contaminants from honey.
Australian bee researcher Dr Nadine Chapman from the University of Sydney said industry was aware of the issue and had taken steps to mitigate it.
'To say that Australian honey is the most contaminated in the world is an exaggeration,' she said in a media statement.
University of Adelaide pharmacology lecturer Dr Ian Musgrave said PA were toxic chemicals that could cause liver and lung damage and long-term consumption might increase cancer risk.
While PA could produce cancer in rats, evidence for cancer in humans was indirect and for most Australian honeys the risk was low. He said average daily consumption, three teaspoons, would be safe.
Adjunct Professor Andrew Bartholomaeus from the University of Canberra said: 'Pyrrolizidine alkaloids are known to be liver toxins in humans at high intakes and some have been shown to be carcinogenic in rodents in studies where the animals are administered the compound for their entire lifetime.
'In humans, liver or other cancer has not been associated with high-level PA exposure even where outbreaks of PA-induced liver toxicity have been of sufficient severity to cause multiple deaths due to liver failure.'
He recommended consumers avoid honey produced solely or predominantly from Paterson's curse, which are generally available only from specialist outlets or farmers' markets.
Mr Moloney said another Manuka honey product being rolled out to optometrists was Manuka Derma Care cream, which contains 25 per cent Leptospermum sp honey for use on eye-lids in blepharitis and on the face.
It has previously been used only in hospitals in Australia on burns and cosmetic surgery patients but is now available exclusively for optometrists to sell to patients. He said optometrists had often asked him about skin treatment for rosacea and flaky skin on the face and eyelids in patients with dry eye and this product could now be recommended.
The products are available to optometrists from Designs For Vision 1800 225 307 FREE and Good Optical Services 03 9645 1066.
Filed in category:
Uncategorised