Read time:

1:30min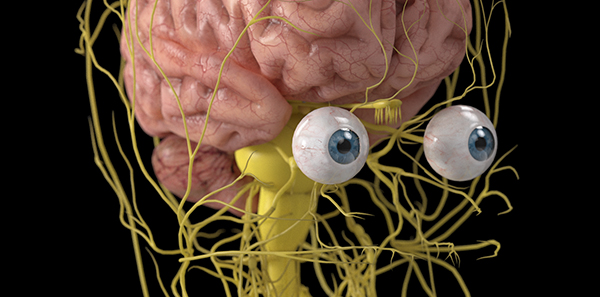 Image: Medis Media/3D Organon VR Anatomy
______________________________
By Helen Carter
Journalist
Models of the eye are among 4,000 anatomical models in a comprehensive virtual reality anatomy atlas.
Working with a small team of programmers, anatomy professor Dr Athanasios Raikos from Australia beat the big software houses to build the 3D Organon Anatomy software.
The program for learning clinical, topographic and systems-based anatomy is the most advanced virtual reality anatomy software available for the Oculus Rift, a virtual reality headset owned by Facebook, according to its creator.
Dr Raikos, a medical doctor, is Assistant Professor of Anatomy at Bond University, Gold Coast and director of Medis Media Pty Ltd which created the software that it claims is the first of its kind in the world.
'The atlas is fully-featured meaning that all body systems are included for both genders and there are text descriptions available for all anatomical structures,' Dr Raikos told Australian Optometry.
'Many published apps feature only one or two things yet still call themselves an anatomy app. The VR Anatomy software is perfectly suitable for allied health students and professionals.
'It is also a great tool for discussing essential anatomy with patients who want to get a better insight on clinical manifestations. The patient could look via the VR device while the optometrist can give instructions by looking at the mirrored image on the computer screen.
'The immersive virtual reality module is so effective in grasping the essence of human structure and function,' he said.
The software was on display behind Facebook co-founder, chairman and CEO Mark Zuckerberg last month during his speech at the Oculus Connect 3 virtual reality event in California.
A non-virtual reality 3D Organon Anatomy app, which also features ocular images, is available for iOS and Android. It is an interactive anatomical atlas that enables visualisation of anatomy using the latest 3-D techniques enhanced with text descriptions written by professors of anatomy and medical professionals.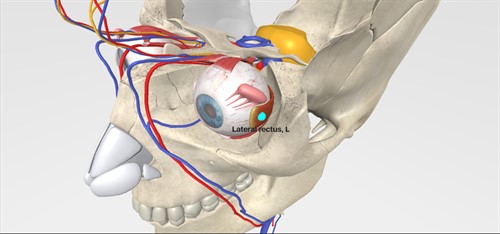 Lateral rectus   Image: Medis Media/3D Organon VR Anatomy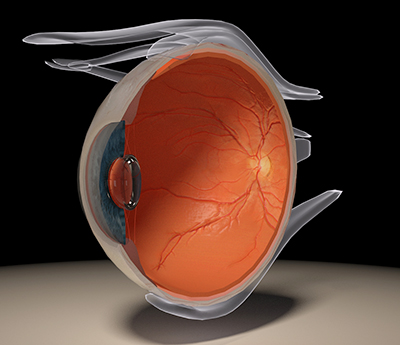 Sagittal section   Image: Medis Media/3D Organon VR Anatomy
Filed in category:
Uncategorised