Read time:

1:30min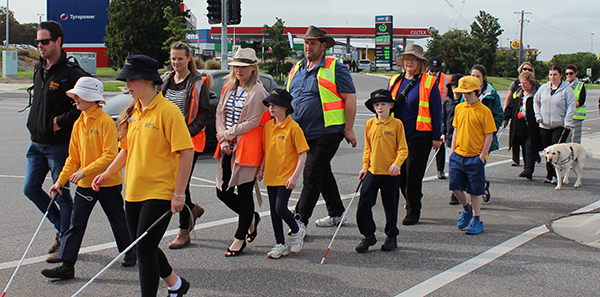 By Helen Carter
Journalist
Vision impaired students get mobile
Blind and vision impaired students cycled on their new accessible bike track after walking to school during Insight Education Centre for the Blind and Vision Impaired's Walk To School Day on 28 October.
Students led the way to school on the City of Casey's accessibility footpath before displaying their skills on the bike track with new scooters and a tricycle from the Bicycle Superstore and the City of Casey.
The Melbourne school caters for children in grades from preparatory to eight.
Visit Insight Education Centre for the Blind and Vision Impaired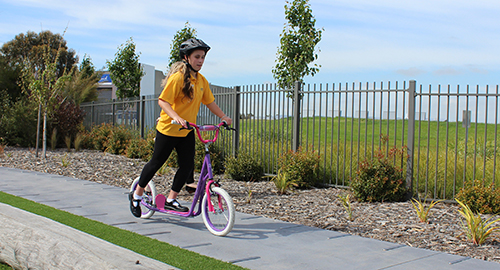 Insight student Bella   Photo: Insight Education Centre for the Blind and Vision Impaired
Caffeine may protect against AMD
A Portuguese study is the first to identify that caffeine may be protective against developing age-related macular degeneration.
The study of 883 people aged 55 years or older, half with early stage AMD and half without AMD, was presented at the American Academy of Ophthalmology's annual meeting on 17 October.
Higher consumption of caffeine equivalent to one espresso shot per day, beta-carotene and vitamins C and E were all protective against AMD.
Those who closely followed a Mediterranean diet, especially by eating several serves of fruit per day, were one-third less likely to develop AMD.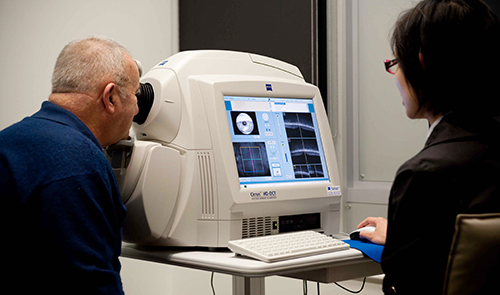 Optometrist Agnes Choi and a patient during the Centre for Eye Health study   Photo: Centre for Eye Health
System improves diagnosis and referrals
A collaborative three-tier system for patients with suspected macular disease has improved diagnosis and reduced unnecessary referrals to ophthalmologists, a study has found.
Community optometrists referred patients with suspected macular disease to The Centre for Eye Health at UNSW.
A study of the outcome of 291 patients assessed at the centre by optometrists using imaging equipment was published in Ophthalmic and Physiological Optics.
The number of cases without a clear diagnosis was halved, from 47 per cent of referrals to 23 per cent. Only 16 per cent needed referral to an ophthalmologist with the remaining 84 per cent able to remain under care with their community optometrist or at the centre.
'Optometrists are under-utilised, despite their ability to provide regular monitoring and manage cases with low risk of vision loss,' lead author, optometrist Angelica Ly said in a media release.
Myopia report gives definitions
Documented increases in prevalence of myopia and high myopia worldwide are a serious public health concern and data to inform research, clinical practice and public health policy must be produced urgently, a report states.
The report includes definitions of myopia and high myopia, and a clinical definition of myopic macular degeneration, myopia correction and control.
It concludes that the term 'myopic macular degeneration' should be used to categorise the blinding retinal diseases associated with high myopia, in preference to the many other terms in current use.
The Report of the Joint World Health Organization-Brien Holden Vision Institute Global Scientific Meeting on Myopia in March 2015 was announced at the General Assembly of the International Agency for the Prevention of Blindness in South Africa in October.
The Impact of Myopia and High Myopia also predicts that half the world's population will by myopic by 2050.
Vitamin A quickly improves visual function
A new study has found that in vitamin A deficient populations, the eyes can respond well to a good source of vitamin A in a fairly short time.
The study, published in The Journal of Nutrition, found that Vitamin A-biofortified orange maize significantly improved visual function in children aged four to eight years in rural Zambia.
Those who ate orange maize showed improved night vision within six months and their eyes adapted better in the dark, improving their ability to engage in activities during dusk and dawn.
Filed in category:
Uncategorised