Read time:

1:30min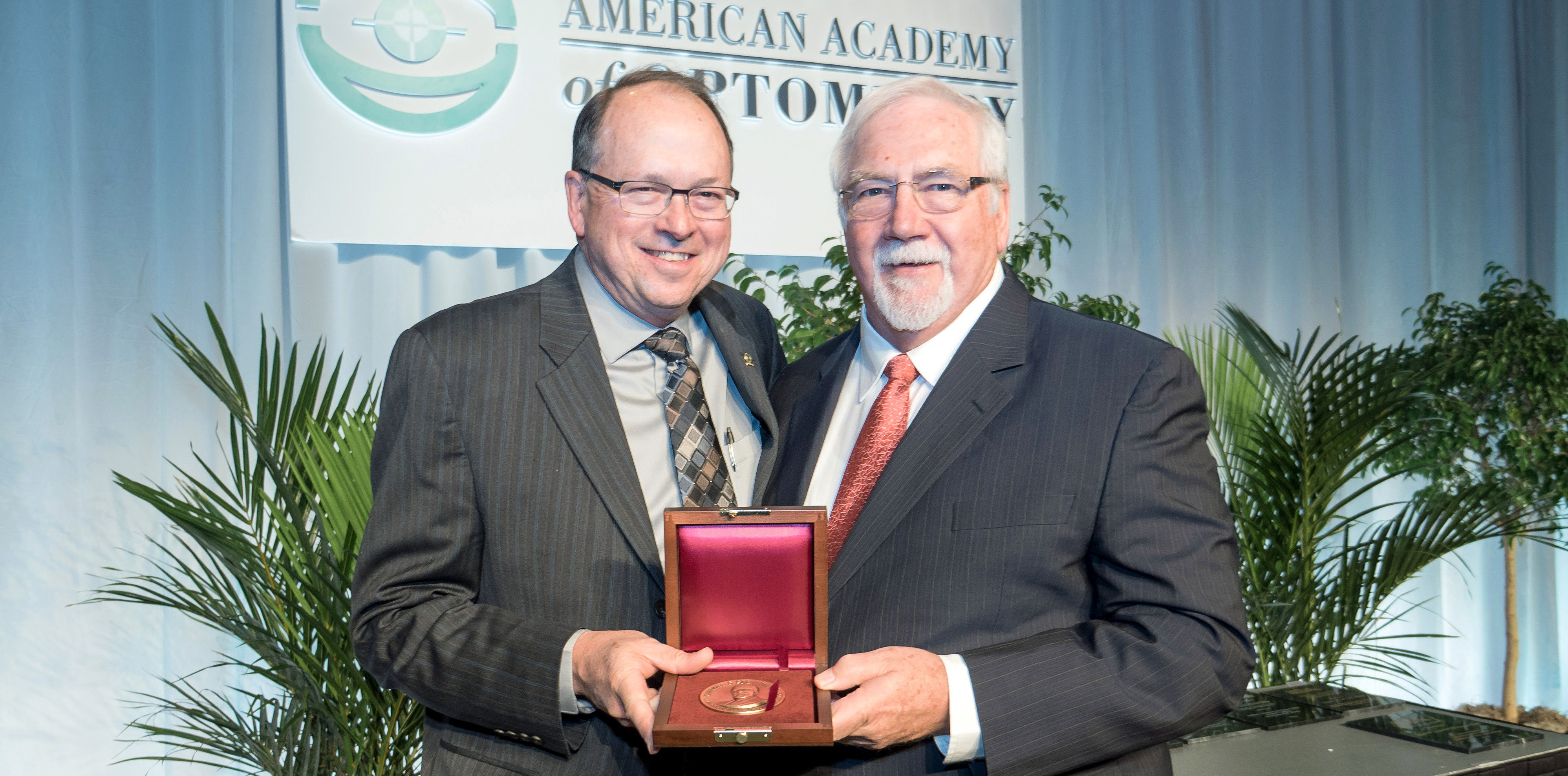 Professor Brien Holden (R) receives the Charles F Prentice Medal from American Academy of Optometry president, Professor Bernard Dolan   
Photo: American Academy of Optometry
______________________________
Australians have again excelled at the American Academy of Optometry meeting in Denver.
Brien Holden Vision Institute CEO Professor Brien Holden from the University of New South Wales received optometry's highest scientific honour, the prestigious Charles F Prentice Medal.
The medal is awarded annually to a distinguished scientist or clinician scientist in recognition of a career-long record of advancement of knowledge in vision science and is considered the most prestigious of the academy's awards for achievement in research.
Professor Holden is a global leader in research and innovation in the measurement, correction, management, treatment and social and economic impact of vision correction and blindness prevention. He has spent nearly 50 years studying the cornea, requirements and solutions for safe and comfortable contact lens wear, surgical vision technologies, major causes and solutions to blindness and impaired vision from refractive error and myopia.
The Garland W Clay award was won by Deakin University Associate Head of School (Teaching and Learning), Chair in Vision Science and Course Director, Dr Alex Gentle; former University of Melbourne optometry professor, Dr Neville McBrien; and University of Melbourne Department of Anatomy and Neuroscience senior research fellow, Dr Andrew Jobling.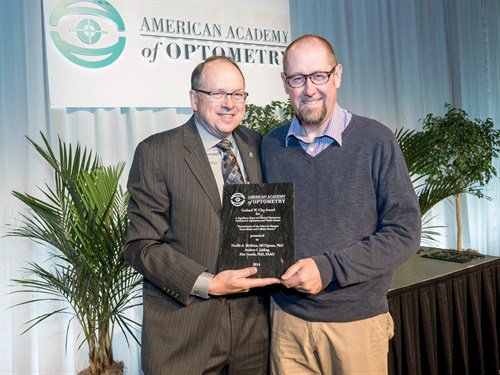 The Clay Award is presented to the authors of the manuscript published in Optometry and Vision Science that has been most widely cited in the world of scientific literature in the preceding five years. The paper was entitled 'Biomechanics of the sclera in myopia: extracellular and cellular factors'. (Optom Vis Sci 2009; 86: 1: E23-30)
Eight Australians also became Fellows of the academy at the meeting.
They were director of Optometry Queensland/Northern Territory and lecturer in the Queensland University of Technology School of Optometry and Vision Science, Dr Stephen Vincent; director of the Centre for Eye Health at the University of New South Wales, Professor Michael Kalloniatis; chief staff optometrist, Michael Yapp; PhD candidate, Jack Phu; University of New South Wales lecturers in the School of Optometry and Vision Science, Dr Maria Markoulli and Dr Mei Ying Boon; Brien Holden Vision Institute senior research optometrist Daniel Tilia; and Professor Erica Fletcher from the University of Melbourne's Department of Anatomy and Neuroscience.
Dr Laura Downie from the University of Melbourne received two awards.
She received the Irvin M and Beatrice Borish Award, which recognises an outstanding young scientist or clinician scientist who has shown exceptional promise to conduct independent research directly related to aetiology, prevention, detection, diagnosis, or management of clinical ocular disorders.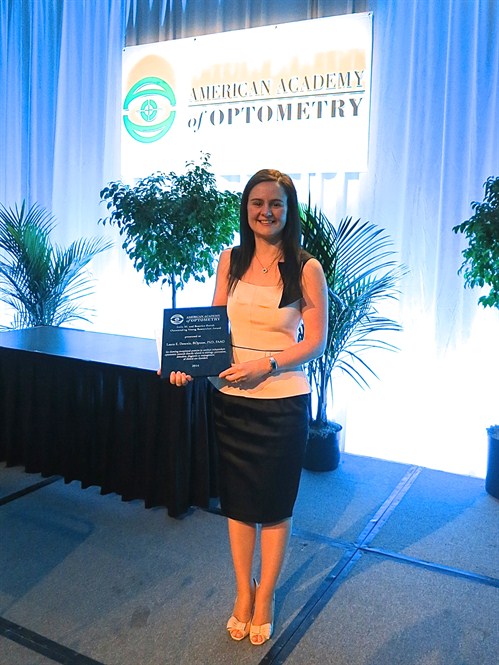 Dr Downie received the award for her innovative discoveries in cornea and contact lens research, and her contribution to research into retinal disease, in particular age-related macular degeneration and retinopathy of prematurity.
She also received the Grand Prize, Anterior Segment, for the academy's ocular photography contest for her slit lamp photograph submission entitled 'Aeolian ripples: linear dimple veiling beneath a bitoric corneoscleral contact lens'.
Dr Downie is the principal lecturer for cornea and contact lenses in the university's Doctor of Optometry Program, leads the speciality Cornea Clinic at the University of Melbourne EyeCare Clinic and heads the Downie Laboratory, which undertakes research in evidence-based practice, anterior ocular disease, tear film physiology and contact lenses.
Filed in category:
Uncategorised