Read time:

1:30min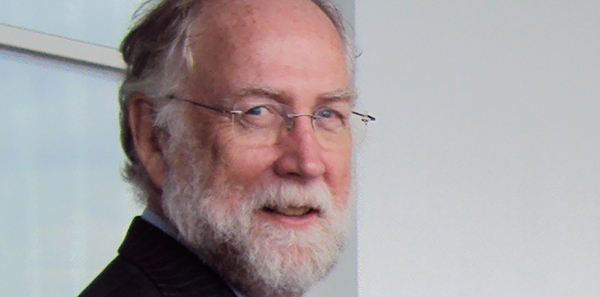 By Helen Carter
Journalist
Two optometrists who are experts on blue light will work together to develop a joint statement and guidelines to define which patients are at risk from blue light.
Professor Emeritus Stephen Dain from the University of New South Wales, and director of professional services for Essilor Australia/New Zealand Tim Thurn spoke about blue light at the Super Sunday conference in May.
They discussed evidence for and against the notion that blue light is harmful to eyes, and tips to reduce risk. Afterwards, the pair continued the discussion.
'Tim and I agreed that blue blocking lenses were not universally indicated and what we needed was a set of guidelines to identify those at risk for whom optometrists could recommend without being seen to over-service,' Professor Dain told Australian Optometry.
Mr Thurn said: 'I think the points and counter points from each of us lead logically to the idea of guidelines so it becomes easier for the optometrist to act appropriately.'
10 years ageing = blue blocking lens
Professor Dain said that each 10 years ageing of the crystalline lens was the equivalent of a blue blocking lens, so if at 20 years of age a blue blocking lens was appropriate and adequate protection, then it was no longer needed at 30 years of age.
'Similarly, the variation in macular pigment means that some people have the equivalent of up to about 10 blue blocking lenses already in their eye compared with someone with little macular pigment,' he said.
'So if a blue blocking lens is appropriate and sufficient for the low macular pigment person, then it is not necessary for the high macular pigment person, so one size does not fit all,' Professor Dain said.
Mr Thurn compared it to the 'lens paradox' which means that as we age the curve of the lens increases but we do not become more short-sighted because the lens index changes.
'Likewise in the retina, while the pigment does filter blue light and the lens is more yellow, the accumulation of lipofuscin, A2E and alltransretinal also increases the photosensitivity of the retinal pigment epithelium to blue light,' Mr Thurn said.
He said there had been a steady increase in the evidence from optometry and ophthalmology researchers that blue light was implicated in AMD.
'Even with conclusive evidence the profession is slow to act. We've known about the danger of UV for the eye for 34 years and yet only one in four spectacle wearers has 100 per cent UV protection,' Mr Thurn said.
He said studies had found that people with more sunlight exposure were more at risk of AMD and as little UV reached the retina, the implication was that it was the next highest energy light, the blue end of the spectrum. 
'The dose of blue light, as with UV radiation, is cumulative over our life-time. I think there is strong evidence from studies, including those with intraocular lenses showing AMD incidence is higher in post-cataract patients with colourless UV filtering IOLs versus blue filtering IOLs, and anecdotal evidence that blue light is at best a risk factor and at worst a facilitator of AMD,' Mr Thurn said.
'I would err on the side of caution when it comes to possible damage from computers. That said, the current standard used to specify a 'safe exposure limit' of blue light, from the International Commission on Non-Ionizing Radiation Protection, deals only with acute retinal damage and not long-term exposure risk.
'The primary concern with blue light from computers is contrast, comfort and sleep interruption. Computer fatigue and eyestrain are associated with blue light due to reduced contrast.
'Whether computer screens cause damage to eyes because the dose of blue light is low is quite a contentious point but taking out the blue light, such as with Apple Night Shift, can make it more comfortable.
'Blue filtering in this situation is predominantly about comfort and probably sleep as a study found that blue-blocking glasses "significantly attenuated LED-induced melatonin suppression in the evening and decreased vigilant attention and subjective alertness before bedtime".'
Mr Thurn said optometry should be the expert in this area rather than give it to Apple and app makers.
'A blue filter is a lot nicer than Apple Night Shift as it doesn't change colours on the monitor. Also most people simply won't turn down the brightness on their screen or phone.'
AMD evidence
Mr Thurn felt there was stronger evidence for blue light control than dietary supplements in AMD.
'For AMD I think there is enough evidence that optometrists should be looking at their at-risk patients such as those with a family history of AMD, smokers and a poor diet, and recommending specific blue filter coating,' he said.
'For computers, it is an area with a lot of general public interest and optometrists should be the source of correct information about the impact on contrast, comfort and sleep.'
He said a recent survey found that nearly half of digital device users under 40 years of age complain of eyestrain. Essilor has launched in Australia Eyezen lenses aimed at reducing digital eyestrain in young people. These include the blue filter Crizal Prevencia coating.
Professor Dain said it had been known since the 1970s that short-term exposure to high levels of blue light could damage retinae.
'We are talking about hours or days for the effects to be seen, not years or decades,' he said.
'The issue is whether a little blue light over a long period of time is damaging. For example, is 1/10,000 the radiance over 10,000 the time the same?  The answer is no, we cannot extrapolate laboratory experiments like that.'
No association
Professor Dain said optometrists should look at the epidemiological evidence.
'Has anyone associated life-long blue light exposure with, for instance, AMD? No,' he said. 'It is highly unlikely that there can be studies to show that reducing blue light protects against AMD or that it doesn't.
'There is some evidence that lifelong sunlight dose is associated but the association is entirely minor compared with, for example, smoking.
'It is not clear which part of sunlight is important. The shorter wavelengths are more damaging, which the ophthalmic industry points to, but that includes UV and significant amounts of UV get to the retina especially in childhood and adolescence.'
Professor Dain said that if you equated correlated colour temperature, LEDs did not have more blue than other sources.
'A 3000 Kelvin LED has exactly the same amount of blue as a 3000 K incandescent or a 3000 K fluorescent,' he said.
'Again comparing the same CCT, LED back-lit computer screens have the same relative blue light as CRT, plasma, OLEDS and so on. Obviously, if you make your screen bluer, you get more blue light.'
He said there were claims that blue light from LED screens could cause AMD but just as lighting had evolved, so had computer displays.
'If we have a problem, it is not specifically with LEDs, and indoor luminances are far lower than outdoor,' he said.
'LEDs are no greater dose to the retina than other technologies. Choose warm white if you are really worried, and wear sunglasses outside.
'The risk levels indoor are vanishingly small and risk levels outdoors are pretty small too, although the outdoor environment is far more hazardous, with viewing the sun directly the only proven risk.'
Tips
Professor Dain's tips to reduce blue light exposure, all of which cost nothing, include:
Choose warm white lighting
Select a warmer colour and minimum brightness on your computer screen
Use free apps that modify the colour of the screen after dark such as f.lux, or are built into an iPhone.
Professor Dain said alternatively people could buy blue-blocking lenses for spectacles but these were more costly than choosing different lighting or changing screen colour.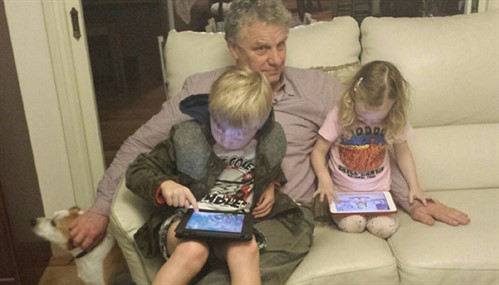 Filed in category:
Uncategorised