Read time:

1:30min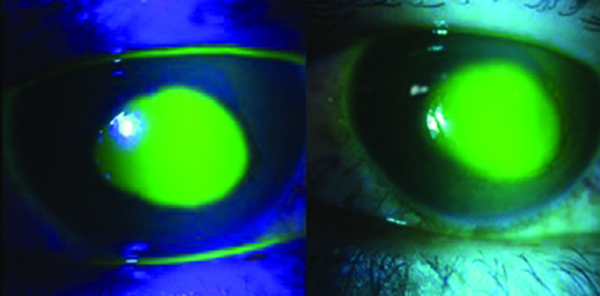 By Helen Carter
Journalist
Smartphone microscope
An article published in Clinical and Experimental Optometry  in June describes the development of a novel smartphone-based anterior segment microscope that is compatible with tele-manufacturing.
Developer and founder of OphthalmicDocs, ophthalmology registrar Hong Sheng Chiong, and others said the microscope was equipped with cobalt-blue and red-free filters that could be used for clinical photo-documentation.
'It has huge potential to be used as a tool for telemedicine,' they wrote. 'The digital files of the microscope are transferrable and compatible with additive-manufacturing therefore the entire device can be locally manufactured with rapid prototyping techniques such as 3-D printing.' 
Optometry Australia members can use the easy, direct Wiley Online Library login. Just register and affiliate once, and then enjoy one-click open access login every time you visit the site.
Australian Optometry also profiled the equipment.
Evidence based optometry
Flinders University will hold its 2016 Evidence Based Optometry Conference on 11-12 July.
The conference this year introduces the inaugural Tony Adams Keynote Lecture, with the Professor of Optometry and Vision Science at the University of California Berkeley, Tony Adams giving the lecture on day one.
For more than 30 years professor Adams conducted research on vision changes in diabetes and revealed some of the earliest retinal changes predictive of impending retinopathy.
Optometrists who attend can earn up to 35.5 CPD points including 19.5 therapeutic points.
The conference, at the Victoria Square campus in Adelaide's CBD, will feature lectures, hands-on training, masterclasses, a careers expo and workshop, and a dinner for Flinders placement partners to thank them for their contribution.
Register for the Evidence Based Optometry Conference
Contact lens masterclass
The Cornea and Contact Lens Society of Australia will hold its next Master Class in Adelaide on 26-27 November, immediately after SA Blue Sky Congress.
Speakers will provide an experts' guide to finding the confidence to increase the percentage of contact lens wearers in your practice. They will cover different perspectives on applications of contact lenses outside refractive correction, identifying dry eye, secrets of the edge design of RGP contact lenses, managing acute contact lens complications. The speakers will share their secrets of orthokeratology, and miniscleral, soft toric and multifocal contact lenses.
Society national president Jessica Chi says the event will provide members with new and current information from expert speakers and allow them to network and connect with their peers.
Register for the Master Class at Ayers House in Adelaide.
Filed in category:
Uncategorised