Read time:

1:30min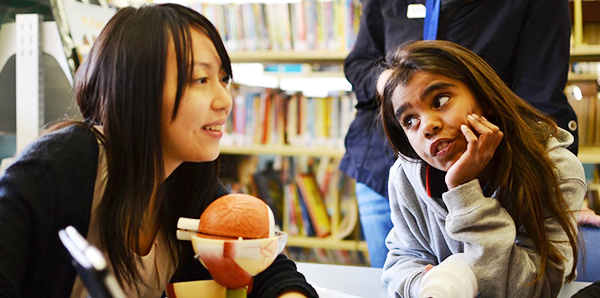 A medical student on a rural school visit   Photo: Tony Wells, Rural Health Workforce Australia
______________________________
By Helen Carter
Journalist
Better training pathways and promotion are needed to convince more allied health professionals and nurses to practise in rural and remote areas, a new study says.
Rural Health Workforce Australia commissioned the 138-page report, Heck Yes: Understanding the Decision to Relocate Rural Amongst Urban Nursing and Allied Health Students and Recent Graduates. Collaborators were Monash University Department of Rural Health, University of Newcastle Department of Rural Health and the Centre for Remote Health in Alice Springs.
The report says one in four health workers in Australia is an allied health professional.
Recommendations focus on promoting and marketing rural and remote practice, providing and supporting rural practice experiences to students and early career professionals, supporting the transition to rural and remote practice, and developing career pathways in rural and remote Australia.
'Nursing and allied health professionals such as physiotherapists and psychologists are critical to meeting the health needs of rural and remote Australians,' RHWA chairman Dr Ross Maxwell said in a media release.
'We believe this report is timely given the Australian Government's greater emphasis on the role of Australian-trained graduates in addressing maldistribution of the health workforce in rural Australia. One of the core building blocks of a better rural workforce pipeline is the new Rural Health Multidisciplinary Training Program, with a renewed focus on nursing and allied health students.'
One recommendation suggests a structured rural graduate program for allied health, similar to that offered for medicine and nursing.
Positive marketing
The report said positive marketing of rural careers as being professionally rewarding with solid foundations for clinical practice was needed.
'This marketing would focus upon increasing awareness that a rural or remote career can be very rewarding, not limiting and that it offers opportunities and advantages that are not available in the urban setting,' the report states.
The report urges more financial support for accommodation and transport to encourage uptake of rural and remote training placements and found that positive rural and remote experiences depend on financial and logistical support being available.
Another recommendation encourages urban universities to increase their intake of allied health and nursing students from country areas as rural origin is important in determining future rural practice.
Dr Maxwell said recommendations reflected the views of the National Rural Health Student Network which has more than 10,000 members studying medicine, allied health and nursing.
The study drew on the experiences of 85 participants including 36 nursing and allied health students including optometry students studying at urban universities, 34 who had qualified in the past two years, and 15 health industry and professional association stakeholders interested in health workforce building.
'First and foremost, decisions about where to work and live after graduation were informed by connections to people, place and community creating a sense of belonging (rural or urban) and positive work life balance,' the report said.
Perceived difficulties in progressing careers, including limited opportunities to specialise and lack of access to support, deterred participants from practising in non-metropolitan settings.
The report found broad scope of practice in rural and remote areas, and increasing competition for employment in the health sector were reasons to consider relocating to the country.
The study urged more emphasis on recruiting and retaining skilled health practitioners.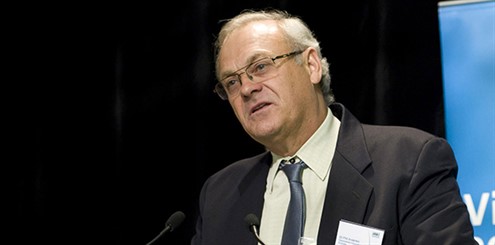 Dr Philip Anderton   Photo: IdPhoto.com.au
Rural Optometry Group
Convenor of Optometry Australia's Rural Optometry Group (ROG) and National Rural Health Alliance councillor, optometrist Dr Philip Anderton, supports the findings and recommendations.
'Better training pathways are needed because current pathways favour students from urban backgrounds who have done well in urban schools,' Dr Anderton said.
'We need a rural pathway for students with a rural background but it needs to be optometry-ophthalmology oriented and provide support to local practitioners, not urban university staff and bureaucrats.
'Most Sydney and Melbourne graduates want to stay in the city with friends and family as is their right. The value of a rural program located rurally is that local youngsters can enrol, study and graduate in their home town.
'High rents and living costs in the city are not born by city locals who live at home.'
Dr Anderton suggested rural universities that focus on health. He said that in the 1990s, government grants assisted the establishment of  rural clinical schools for medicine and nursing but allied health professions including optometry were left out.
Later, some university departments of rural health were established and government schemes were introduced, giving financial incentives to GPs for practising in the bush. Again optometry was left out.
Dr Anderton said optometry should be included and every year, as part of the NRHA, he pleads with government for optometry to have equity with medicine and be included in schemes, including those where GPs receive financial incentives for training medical students during placement.
'Rural optometrists are the main source of expertise in the quest to stop people going blind in the bush as there are very few ophthalmologists and GPs always refer vision and eye work to local rural optometrists,' he said.
He said Deakin University had made a big effort to recruit rural students.
Heck Yes: Understanding the Decision to Relocate Rural Amongst Urban Nursing and Allied Health Students and Recent Graduates
Filed in category:
Uncategorised