Read time:

1:30min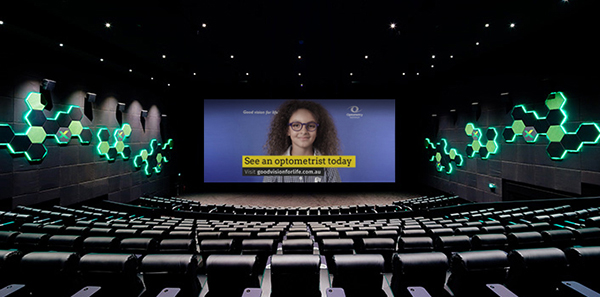 By Rhiannon Riches
Assistant Editor
As part of its Good vision for life campaign, Optometry Australia trialled running two 15-second ads in cinemas around Australia during the July school holidays.
Both ads highlight the importance of visiting an optometrist.
One, which likens the eye to a camera and uses cinematic effects and voiceover, carries general prevention and early detection messaging. The other targets parents with the key message that one in five children has an undetected vision problem.
National campaigns manager Trinity Scarf said the specifically targeted movie mix strategy was designed to reach grocery buyers with children.
'The ads were screened before films including Spider-Man: Homecoming, Despicable Me 3, Cars 3, Diary of a Wimpy Kid, Dunkirk, Wonder Woman and Baby Driver,' she said.
'Optometry Australia's media agency, Media 33, secured an excellent value package which was almost three times the amount of our investment.
'The ads reached over half a million people during the short campaign, and we believe it's a strong platform for our message. It's the first time we've undertaken cinema for the Good vision for life campaign and we will be continuing to roll it out in bursts for the remainder of this financial year,' she said.
Filed in category:
Uncategorised