Read time:

1:30min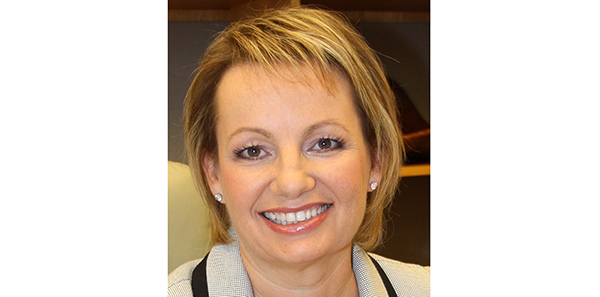 Health Minister Sussan Ley
______________________________
By Kirsty Machon
Journalist
The Australian Competition and Consumer Commission's annual report into competition issues in the private health insurance industry has again identified a lack of sufficient and transparent information about fund products as an impediment to informed consumer choice.
The report also confirms concerns frequently raised by optometrists and other health providers about the transparency of preferred provider arrangements.
Following the release of the report, the Federal Minister for Health, Sussan Ley, addressed the National Press Club on the issue of private health insurance, and has launched an online survey, which closes on 4 December, asking consumers to respond to a range of questions about coverage and premiums.
Optometry Australia CEO, Genevieve Quilty, attended Ms Ley's Press Club address. Ms Quilty said Optometry Australia had already been in contact with the Department of Health to discuss the current consultation and ensure optometry's views were represented. She has confirmed that Optometry Australia will be an active participant in any review process.
Optometry Australia's submission to the ACCC inquiry included convincing anecdotal evidence of cases in which consumers were led to believe that a preferred provider of their fund was offering a better service or exclusive product compared to other providers, when that was not necessarily the case.
This particular concern was reflected in the final ACCC report. The complexity of the system and its products remains a significant source of frustration for both consumers and health practitioners, according to submissions received by the ACCC.
The ACCC is required to report annually to parliament on the private health insurance industry. This is its 16th report.
The ACCC found examples of widespread industry practices negatively affecting the ability of consumers to make informed decisions about products.
Problems include insufficient information being made available prior to purchase, ambiguous terminology, inconsistent information, and considerable consumer uncertainty about where and how to access information about their policy cover.
The ACCC report said submissions identified a significant disconnection between consumers' expectations of the services and rebates they are entitled to receive under their policy, and the reality of the benefits their policy provides.
The transparency and competitiveness of preferred provider arrangements was questioned in the report.
There are indications of consumers receiving potentially misleading information about services or product exclusivity from their health fund. There were concerns that preferred provider schemes more generally may be detrimental to informed patient choice.
The ACCC says the report replicates many of the findings of previous reports.
Concerns noted
Optometry Australia CEO, Genevieve Quilty, said it was pleasing that the ACCC had noted the concerns of optometrists and other health practitioners.
'We acknowledge a number of concerns repeatedly raised by our members in relation to preferred provider arrangements in particular,' Ms Quilty said. 'It is very frustrating for our members to learn that consumers may be, for example, told by their health fund that a particular provider is the only source, or the best-value source, of a particular product or service when that may not be the case.'
Ms Quilty said optometrists also shared consumers' exasperation about the clarity of product information.
'We'd love it if all health funds were able to express in more clear and consistent terms exactly what optical extras fund members are entitled to, so they and their optometrist know up front, it's easy to quote and bill correctly, and the optometrist is able to get on with the important business of providing the best patient care,' Ms Quilty said.
'We're encouraged to see optometry's concerns reflected in the report.'
Matters that the ACCC is continuing to look into include how information about policies is advertised, for example, what is claimed in bold in a headline but qualified in fine print; the use of misleading terms and phrases, and the provision of incomplete information to consumers.
---
Filed in category:
Uncategorised