Read time:

1:30min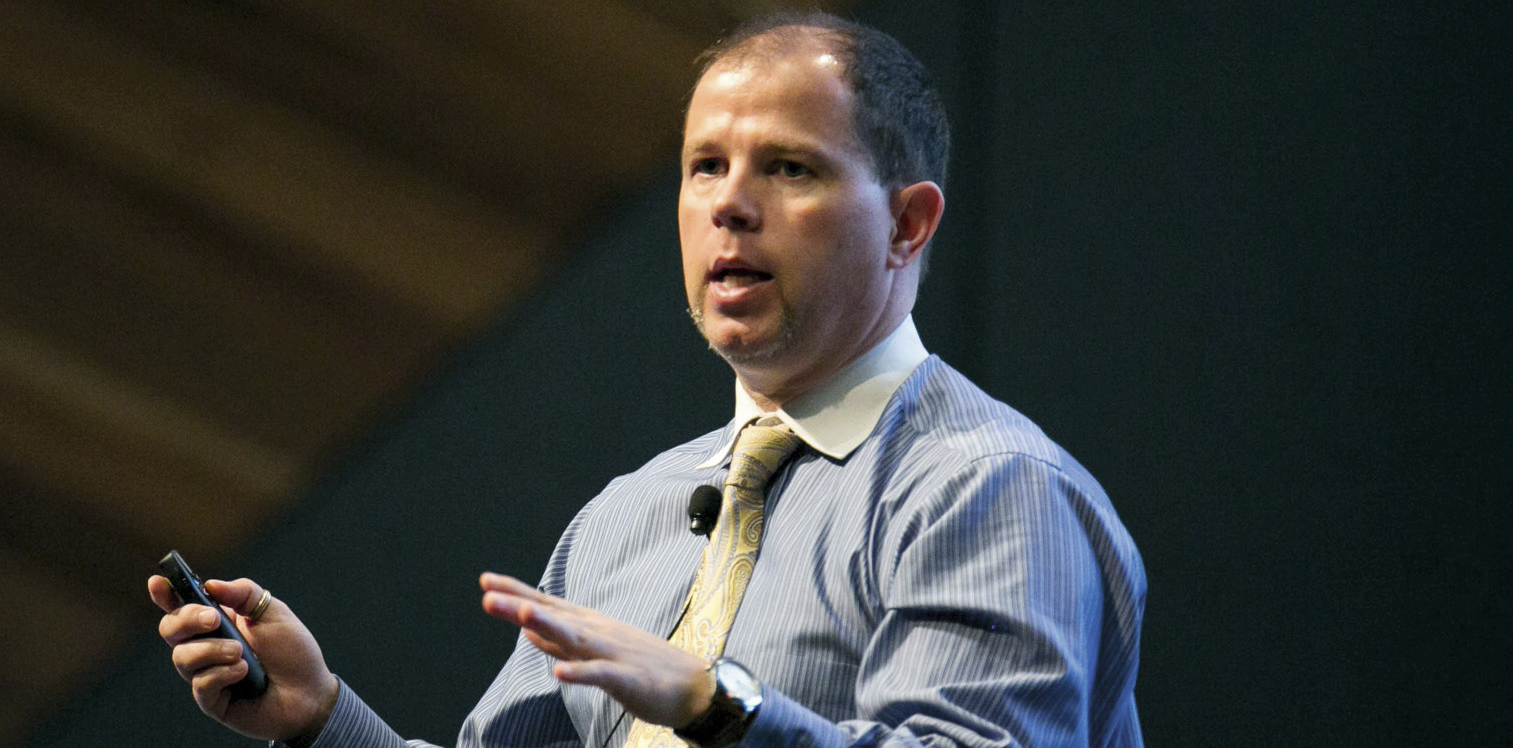 Professor Blair Lonsberry
______________________________
By Helen Papadimitriou
Optometry Victoria
Professor Blair Lonsberry
Director Portland Vision Centre, Pacific University in Portland, Oregon
Helen: How do you prepare for a return gig at a conference like SRC?
Blair: Preparing for a return gig at SRC is both easier and in some ways more challenging. Easy, because I had such a great experience the first time that I expect the same when I come back. I have never lectured to such a large group of colleagues and have never lectured to a room where there was a balcony.
I had an amazing experience with the optometrists and I believe they enjoyed my presentations. I am a bit nervous that now I am a 'known' quantity, expectations will be higher and I want to live up to those expectations.
Helen: What's the most exciting thing to happen in professional education since you were last here?
Blair: Curiously, I think the advance is that the American system of continuing education is making an attempt to get to a level that the Australian system has already reached and adopted, like the use of interactive audience response systems and 'testing' the audience after the education presentation.
The American continuing education system is still in its infancy in making continuing medical education participants responsible for learning something from the presentation that will change their practice behaviour to improve patient outcomes.
I take continuing medical education very seriously. At the beginning of every lecture I give, I ask the audience to make a commitment to change. I ask them to commit to learning at least three things from my presentation that they can incorporate into their practice to take care of patients better. I challenge them to remember why they entered the profession—to take care of patients.
If I asked any of the optometrists in the audience, do you want to take care of patients better, I hope that the answer would be 'Yes!' If I can get them to remember they are attending continuing education with the ultimate purpose of taking care of patients better, then they will be more invested in why they are there.
Helen: What advice would you give to a new graduate, and to someone who has been practising for 10 years?
Blair: New graduates expect that they are going to find the perfect job in the perfect location and be there for the rest of their lives, and that is a lot of pressure when you are just graduating. It is unrealistic—I couldn't imagine being in the same place doing the same thing for the next 50 years.
New graduates need to be open to change and to realise that our profession allows us so much flexibility, and to not feel pressure to try and find the perfect job in the perfect location. They should settle for potentially finding that good job opportunity which is not likely to be where they want to live, or picking where they want to live and then finding what they can until an opportunity opens up. It is rarely both right out of school. Be open to possibilities; they might surprise themselves where they end up.
Remember why you got into the profession. When we have been doing something for a significant amount of time—have had to deal with the political battles trying to move our profession forward against those who would hold us back, financial hardships with having to deal with insurances or those patients who 'shop' us looking for the cheapest price—I ask them to remember the interview that they gave to get into optometry school.
They would have done anything the interviewer asked to be allowed the opportunity to pursue their passion, and remember that excitement and awe they felt the first time they saw their first patient on their own. If they remember that excitement and passion, then they will remember why they do what they do. We have a lot of hardships to overcome but ultimately we are there to take care of patients. We not only change vision but we change lives as well. I have strived to remind myself of that over the past few years when I have felt 'why do I do this?'
Associate Professor Chris Lievens
Chief of Staff, The Eye Centre, Southern College of Optometry, Memphis
Helen: How do you prepare for attending a large overseas conference like SRC for the first time?
Chris: Honestly I think about the trip nearly every day. That helps me get into the proper frame of mind and reminds me what work needs to be done in preparation for the courses and the event.
Helen: What or who most inspires you in your work as an optometrist?
Chris: The changing landscape of our profession is very inspiring. Every year we see new technologies introduced to identify pathology, treat conditions, streamline the examination et cetera. For any person who is intrigued by change, optometry is very exciting. Our approach to patients really does change each and every year.
Helen: What advice would you give to a new graduate, and to someone who has been practising for 10 years?
Chris: My advice to a new graduate is: go after your dreams. Start planning now. If there is a possibility that you could see your career go in a certain direction, work on it right away. Fourteen years ago, my wife—also an optometrist—and I were at a crossroads. We had options to buy into two different private practices and we had the offer to become full-time academics. We had two babies at the time and were already settled. It was a very hard decision. That being said, those opportunities were due to the efforts of the previous five years. We both had worked in settings to make us competitive to varied employers and positions. It paid off in the end.
My advice to someone who has been practising for 10 years is: keep up the pace. You are at a prime point in your career. You still are fully engrossed in the state of the art practice and technologies. Your efforts now will help you succeed in optometry for decades to come.
Reproduced from Scope
Register online
Filed in category:
Uncategorised