Read time:

1:30min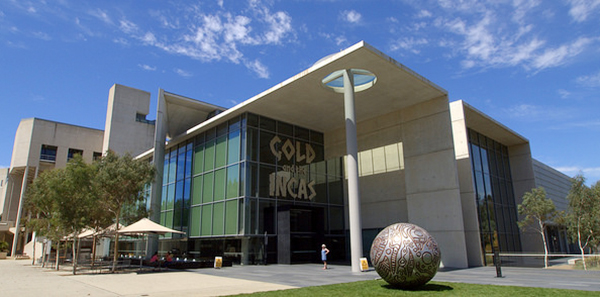 National Gallery of Australia  Photo: Jim Bowen
_________________________________
By Helen Carter
Journalist
Due to member demand, Optometry New South Wales/ACT will run a CPD conference in Canberra.
The conference, which will be held on 30 October at the National Gallery of Australia in Parkes, is in addition to the annual Super Sunday conference in Sydney.
Optometry NSW/ACT CEO Andrew McKinnon said member requests had prompted the organisation to hold the Australian Capital Territory conference. 'We are expecting 40 to 50 delegates from the ACT and surrounds,' he said.
'Being the NSW/ACT division of Optometry Australia, we need to ensure we have a CPD presence in Canberra. Previously we held shorter seminars in Canberra, and in 2014 and 2015 we ran full-day conferences so this will be the third full-day conference we have run.'
Mr McKinnon said that while some members from the ACT did attend Super Sunday in Sydney, others could not make it so the organisation had decided to offer this additional local conference for members in Canberra and its surrounds.
'Some had received 30 CPD points from Super Sunday and wanted to get over the line with their CPD points so would also attend the Canberra conference,' he said.
Gallery tour
Delegates can take part in a free, 30-minute guided tour of the art gallery during the lunch break. The tour focuses on eyes and vision and discusses how optics, light and colour influence art.
Ophthalmologist Dr Caroline Catt, from Sydney Ophthalmic Specialists, who specialises in paediatric and general ophthalmology surgery, will give two lectures, on ophthalmic conditions that present in the first year of life and on adult strabismus surgery.
Centre for Eye Health staff optometrist Jack Phu will lecture on pre-perimetric glaucoma, insights from a referral clinic, and the basics of glaucoma therapeutic management.
UNSW Optometry Clinic director Kathleen Watt will lecture on binocular vision testing in optometric practice to solve clinical dilemmas, and management of myopia progression.
Optometry NSW/ACT's professional services manager Paula Katalinic, who is also principal optometrist at the Centre for Eye Health, will speak about OCT angiography.
The conference will offer up to 16.5 CPD points if delegates participate in multiple-choice question assessment at the end of lectures and gain a pass of at least 70 per cent, or 11 points if they do not complete the assessment. Up to 12 therapeutic points will be offered.
The conference is open to members ($195) and non-members ($295.) Sessions begin at 9:00 am and finish at 3:40 pm. Registration closes on 21 October. For details email nicole@oaansw.com.au.
Filed in category:
Uncategorised