Read time:

1:30min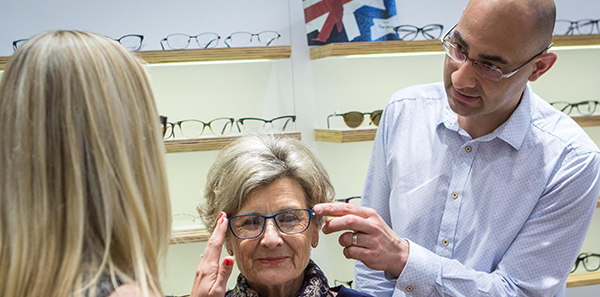 Chedy Kalach (R)
_______­_______________________
By Rhiannon Riches
Assistant Editor
A Sydney-based college is launching a CPD program for dispensers as part of its membership.
The Australasian College of Optical Dispensing (ACOD) CPD program requires qualified optical dispensers to acquire a minimum of 60 points every three years.
ACOD director and senior trainer Chedy Kalach said that although the college was based in Sydney, it ran workshops in other states.
'We run monthly classes in Perth, combining our class dates with a CPD event, and we have a workshop booked in Melbourne later in the year. If demand for local classes increases in other regions, CPD events will then also be planned for these regions,' Mr Kalach said.
ACOD is in its first year of operation after becoming a registered training organisation in December 2016.
'With more than expected demand for our Certificate IV program across Australia and New Zealand, we decided to focus on our Certificate IV program in 2017, and therefore launch our CPD program in 2018,' Mr Kalach said.
'Our CPD program is open to anyone interested in their own professional career development. ACOD members, however, receive free entry to the events, whilst non-members do need to pay to attend the event,' he said.
Mr Kalach said the CPD program had been established to fill a gap.
'There has not been an official regular CPD program for Australian optical dispensers to undertake and with changes in the optical profession, we believe optical dispensers should remain current and have an opportunity to develop. This program is also to give ACOD alumni further skills and knowledge in optical dispensing, post their Certificate IV course,' he said.
View ACOD's CPD events planned for 2018. Ticketing is organised by Eventbrite.
Filed in category:
Uncategorised