Read time:

1:30min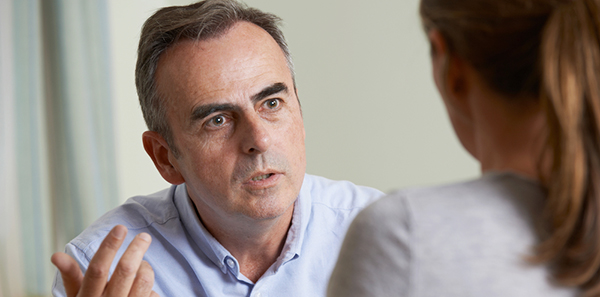 By Kathy Gough
Practice Manager Claims NSW
Avant Mutual Group Limited
The Health Care Complaints Commission received 43 complaints about optometrists in 2015-2016; only 0.6 per cent of all complaints received about the health professions.
Of these 43 complaints, 11 (26 per cent) related to professional conduct. Interestingly this is double the percentage of professional conduct complaints received by medical practitioners (12 per cent).1
New South Wales is the state which receives the most complaints. Although treatment issues, for example, failure to diagnose a retinal detachment or a delay in the diagnosis of glaucoma, may incur the greatest financial costs, usually borne by an insurer, professional conduct issues may have the greatest personal cost to a practitioner.
Inappropriate professional conduct may put an optometrist's registration and therefore, their employment, career and livelihood at risk.
Boundary violation is an area of professional conduct which is not often discussed. While optometrists do not perform the intimate examinations that medical practitioners do, make no mistake, they are still held to very high standards in relation to their professional conduct with their patients.
These ethical standards are described in the Optometry Board of Australia Code of Conduct for Optometrists.2
Good practice involves:
Treating patients with respect at all times (section 1.4(a))
Recognising that there is a power imbalance in the optometrist-patient relationship and not exploiting patients physically, emotionally, sexually or financially (section 2.2(g))
Professional boundaries are integral to a good optometrist-patient relationship. They promote good care for patients and protect both parties. Good practice involves:
maintaining professional boundaries
never using the professional position to establish or pursue a sexual, exploitative or otherwise inappropriate relationship with anybody under an optometrist's care; this includes those close to patients, such as their carer(s), guardian, spouse or the parent of a patient who is a child or young person
avoiding the expression of an optometrist's personal beliefs to his or her patients in ways that exploit their vulnerability or that are likely to cause some distress (section 7.2).
Financial and commercial dealings
Not exploiting the vulnerability or lack of knowledge of patients when providing or recommending services
Not encouraging patients to give, lend or bequeath money or gifts that will benefit optometrists directly or indirectly
Not accepting gifts from patients other than tokens of minimal value (Section 7.12)
Not becoming involved financially with patients; for example, through loans and investment schemes
Not pressuring patients or their families to make donations to other people or organisations
Being transparent in financial and commercial matters relating to an optometrist's work, including in dealings with employers, insurers and other organisations or individuals, and in particular:
o  declaring any relevant and material, financial or commercial interests that optometrists or their family might have in any aspect of the care of the patient
o  declaring to patients any professional and financial interest in any product optometrists might endorse or sell from their practice and not making an unjustifiable profit from the sale or endorsement.
Breach of sexual boundaries
Trust is the foundation of a good optometrist-patient relationship and is the Code of Conduct's underlying principle.
Patients are required to divulge personal information as part of the consultation. The optometrist-patient relationship is not equal and there is a power imbalance. The patient may be vulnerable and may depend emotionally on the practitioner. There is an element of social status conferred on a professional by society which exacerbates this unequal power relationship. It is an exploitation of this power imbalance for a practitioner to enter into a sexual or improper emotional relationship with a patient.
A sexual or improper emotional relationship with a patient may lead to the loss of objectivity and therefore the quality of care provided to the patient may be compromised.
A breach of sexual boundaries is unethical and unprofessional because it exploits the doctor-patient relationship, undermines the trust that patients and the community have in their doctors and may cause profound psychological harm to patients and compromise their medical care.3
In Avant's experience, the risk of sexual misconduct among practitioners rises with the practitioner's age. Sexual misconduct is often triggered by marital problems, loss of important relationships or a professional crisis in the practitioner's life.
How do you avoid a complaint of inappropriate conduct?
The Ontario College of Optometrists4 recommends the following advice:
Having a patient disrobe is never appropriate
Hugging and kissing is inappropriate and should never be initiated by the optometrist
Touching should only be used as necessary to facilitate the optometric examination
Physical assistance may be required to facilitate patient positioning and head, eyelid or brow manipulation for ocular examination
Reclined patient positioning for examination may make a patient feel vulnerable
The reason for reclining the patient should be explained and consent obtained
Comforting or reassuring a nervous or upset patient should be done with words rather than with touch
Appropriate touching for greeting purposes (such as shaking hands) or for assisting in the transfer of patients (for example from a wheel chair to examination chair) may enhance the comfort of a patient
Face to face proximity as is required in direct ophthalmoscopy should be explained; patient and doctor comfort may be enhanced through the use of a face mask
Questioning and conversation must avoid references to sexual practices, thoughts and orientation except where necessary, as in cases of diagnosis and treatment of ocular manifestations of sexually transmitted disease
Do not comment on a patient's appearance, clothing or body unless clinically necessary
Do not tell jokes or stories of a sexual nature
Do not display material within the office that is sexual or suggestive, or may be offensive to patients or staff
Ensure that a member of the office staff or a third party is in attendance when services are performed within the optometry office outside of usual office hours.
What do you do if you have been 'propositioned' by a current or former patient?
If the approach is in terms of a social invitation, then you need to be very conscious of the nature of the meeting and the message it may send to the patient and community. Clearly saying 'No' avoids any misunderstanding on either side.
If the approach is more direct, then you must clearly and firmly say 'No' and explain that it is unethical for you to enter into such a relationship.
To some degree you can soften the blow in saying 'No' by saying something like: 'I respect the compliment you have paid me … but I cannot …' It will depend on the vulnerability of the patient or their potential for continuing obsessive or harassing behaviour towards you. Do not be ambivalent or encouraging.
Do not be persuaded to say 'Yes' to seductive comments which appeal to your desire to help the patient and your ego, such as: 'You are the only person who listens to me and understands me' or 'You really make me feel good.'
Record what has happened in the patient's clinical record, remembering that it may be accessed by third parties or you may need to rely on it if a complaint is made.
Inform a colleague or a practice manager.
The situation may not necessarily be the basis for ending the therapeutic relationship with the patient. However, you should be aware that saying 'No' to the demands could lead to that outcome and indeed that you may need to proactively end the therapeutic relationship.
It is your responsibility to act in a professional manner and to maintain professional boundaries. Being seduced when you are vulnerable may be an explanation; however, it is never an excuse.
Notifiable conduct
Engaging in sexual misconduct in connection with the practice of the profession is 'notifiable conduct' under the National Law.
Under mandatory reporting requirements, practitioners, employers and education providers must report 'notifiable conduct', as defined in s. 140 of the National Law, to the Australian Health Practitioner Regulation Agency, to prevent the public being placed at risk of harm.
Notifiable conduct includes engaging in sexual misconduct in connection with the practice of the profession. This means engaging in sexual misconduct with persons under a practitioner's care or linked to a practitioner's practice of his or her profession.5
If you are ever in a position as set out above or are unclear, you should always seek advice.
______________________________
Disclaimer: This publication is not comprehensive and does not constitute legal or medical advice. You should seek legal or other professional advice before relying on any content, and practice proper clinical decision making with regard to the individual circumstances. Persons implementing any recommendations contained in this publication must exercise their own in- dependent skill or judgment or seek appropriate professional advice relevant to their own particular practice. Compliance with any recommendations will not in any way guarantee discharge of the duty of care owed to patients and others coming into contact with the health professional or practice. Avant is not responsible to you or anyone else for any loss suffered in connection with the use of this information. Information is only current at the date initially published.
References
1. Health Care Complaints Commission Annual report 2015-2016. Table A.5 Complaints received about health practitioners by issue category 2015-2016
2. Code of Conduct for Optometrists; Optometry Board of Australia
3. Sexual Boundaries: Guidelines for doctors. Medical Board of Australia 28 October 2011
4. The College of Optometrists of Ontario; Practice Advisory: Prevention of Sexual Abuse in Optometric Practice
5. National Board guidelines for registered health practitioners Guidelines for mandatory notifications March 2014
Avant provides professional indemnity insurance cover to Optometry Australia on behalf of its members.
Filed in category:
Uncategorised