Read time:

1:30min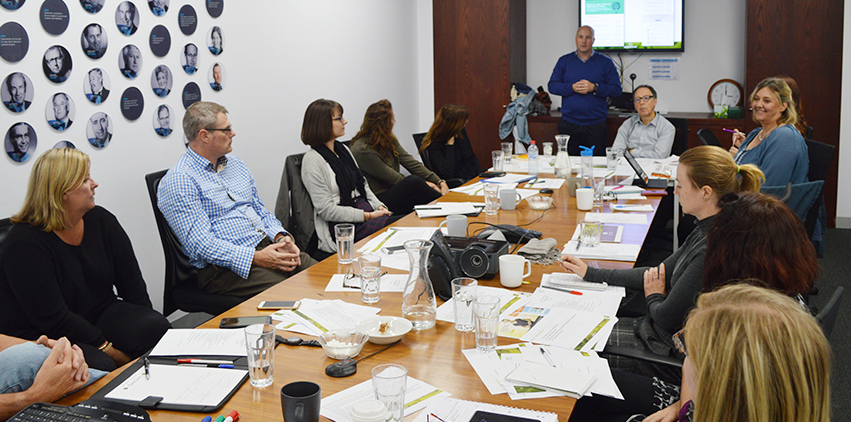 Digital evolution workshop held in April
______________________________
By Rhiannon Riches
Assistant Editor
Optometry Australia is embarking on developing a new and vastly improved website to better meet members' needs and is calling for their input.
It invites members to volunteer to join a national member panel to provide comment and inform the content design and function of the proposed website.
The organisation's member survey conducted in September 2016 indicated that the current website is not easy to use, and that the wealth of information and resources it contains are not being readily accessed.
Following a digital evolution workshop held in April, in which the national and state organisations participated, Optometry Australia has established the Digital Evolution Working Group, a cross-organisational team with representatives from the organisation's state bodies, to roll out the project.
Acting national marketing manager Trinity Scarf is steering the Digital Evolution Working Group. Optometry Victoria member services and policy adviser Michelle Marven is chairing the meetings.
'To ensure we meet our members' needs as best as possible, we are setting up a national member panel from which we will be seeking feedback at various stages throughout the process. We value our members' input and we want to involve them in the building of their website,' Ms Scarf said.
'We do appreciate they are all busy people, so we will be keeping all feedback mechanisms brief and simple to use,' she said.
Members who have an interest in ensuring the proposed website is well suited to meeting their needs are invited to volunteer. No IT expertise is required. If you are a member who would like to be involved, contact your State office for more information. 
Filed in category:
Uncategorised