Read time:

1:30min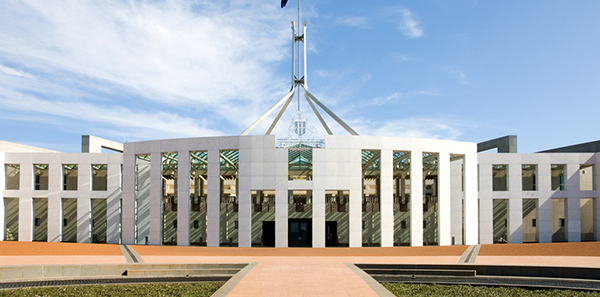 By Ashleigh McMillan
Journalist
Optometry Australia is calling on members to contact local MPs about a fairer and more equitable Medicare for optometry services.
With the Federal Budget rescheduled for 3 May and the possibility of an early election looming, the 'Eye Care for All' advocacy campaign is asking members to write to their local MPs now about how cuts to Medicare have hurt the profession.
Optometry Australia policy and advocacy advisor Tin Nguyen says that advocacy by optometrists is effective and essential in securing the future of the profession.
'In 2015, we ran a successful campaign against the Medicare cuts in optometry, with a petition that was tabled in Parliament after receiving over 18,000 signatures,' he said.
'The struggle is not over. We need members to act so politicians know about the important role optometrists play in the management of primary eye care and prevention of eye diseases, which cause an estimated $16.6 billion burden on the economy each year.'
In January, Optometry Australia gave the Australian Government its submission to the 2016-2017 Federal Budget, which included four key recommendations on how the government can improve access to eye care for all Australians. Members are encouraged to include the key recommendations in their letters to local MPs.
These recommendations include reinstating indexation of the Medicare Benefits Scheme rebates for optometry, and the introduction of a bulk-billing incentive for optometry for patients with concession cards and for children younger than 16 years.
Optometry Australia is also calling for all patients aged between 40 and 65 years to be permitted to access a Medicare rebate for a comprehensive eye examination every two years. This rebate is currently available only every three years.
'Given the likelihood of an early election, we need to act now before the major parties have formed their policies and election commitments,' Mr Nguyen said.
'Optometrists and their patients are directly affected by these issues, so it is important they act so that the optometry sector is heard loudly and clearly.'
Optometry Australia president Kate Gifford has already met with key government figures this year, including Senator Nick Xenophon, James McAdams who is the senior advisor to Health Minister Sussan Ley, and Shadow Health Minister Catherine King.
To get involved, visit Eye Care for All and find sample letters, resources and guides for members.
Filed in category:
Uncategorised