Read time:

1:30min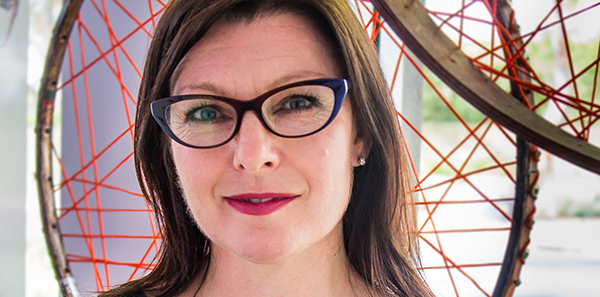 Jennifer Rayner
______________________________
By Helen Carter
Journalist
An optometry clinic dedicated exclusively to treating dry eye patients has opened in Adelaide.
Co-owner and principal optometrist at Alleve Eye Clinic, Jennifer Rayner, says that as far as she knows it is the only stand-alone dry eye clinic in Australia treating exclusively dry eye patients.
'We don't do any refraction, optical dispensing or manage any other eye conditions. It is all about diagnosis, management and alleviation of dry eye, blepharitis and ocular surface disease,' she said.
Ms Rayner says other optometry practices might have a dry eye clinic within their practice where they offer other optometric services.
She says there is a need and market for a dedicated dry eye clinic, with dry eye rising at an alarming rate due to the explosive use of screen devices, which reduce blinking and ocular discomfort.
Her business partner, optometrist Rene Malingre, says South Australia is the driest state and the allergy capital of Australia. Dry weather and allergies contribute to dry eye.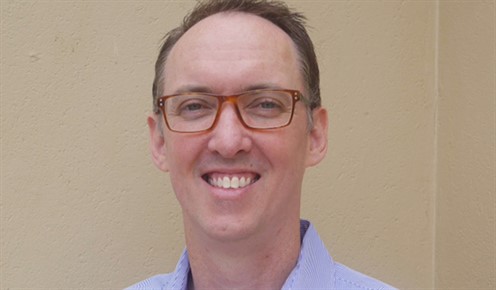 Rene Malingre
Mr Malingre is co-owner and principal optometrist of Adelaide Eye Care, and will also consult at the dry eye clinic.
Demand
'Jen initially consulted from our practice on a part-time basis doing dry eye,' Mr Malingre said. 'She started doing five or six hours but there was so much demand she soon had a waiting list.'
The pair decided that there was a need for a stand-alone dry eye clinic so they established Alleve Eye Clinic near Adelaide's CBD.
'In a routine eye examination dry eye symptoms are often a small part of the optometric consultation. We thought a speciality clinic setting for dry eye would give us the chance to get down to the nitty gritty, look at family and medical history, lifestyle, diet and the bigger picture,' Mr Malingre said.
'I now refer my dry eye patients from Adelaide Eye Care to the clinic.'
Ms Rayner says optometrists can refer patients to the practice for their dry eye treatment if they do not have the time or expertise to treat the dry eye, or they have tried treatments that did not work.
'That's why I was keen for Jen to not remain at Adelaide Eye Care but to have the dry eye clinic as a separate treatment centre. Optometrists and ophthalmologists can be confident that we will send the patient back to them [for other eye-care needs],' Mr Malingre said.
Ms Rayner previously worked as a registered nurse then a nurse in an ophthalmology practice. She later became an optometrist, graduating from Queensland University of Technology in 2003 and has since become therapeutically endorsed. Mr Malingre, also a QUT graduate, has been practising since 1990.
'Dry eye wasn't well understood eight years ago but there has been a real shift and it is now a niche market. For the past five years dry eye has been a passion of mine and I have been studying how to best manage it,' Ms Rayner said.
Treatment protocol
She has treated hundreds of dry eye patients. 'I've had good results treating patients of all ages who are now symptom-free,' she said.
'Over the years I have developed and added to my own treatment protocol depending on the causes. Ninety per cent of patients have meibomian gland dysfunction and 10 per cent have aqueous deficiency.
'Using enhanced tools, our well-defined diagnosis and grading of dry eye allows us to customise our treatment plan to the individual. The centre also takes a holistic approach because dry eye is so multi-factorial and the causes in each person are so individual.
'It's not just an isolated inflammatory condition. Factors can include dietary, inflammatory disease such as lupus or arthritis, systemic conditions can contribute or dry eye might be a systemic reaction. Treatment might involve comanagement with a GP, dietitian, endocrinologist, rheumatologist or ophthalmologist.
'That's why you need to dedicate time to it and sorting out the patient's history.'
The clinic offers a variety of management options. Diagnosis is made and treatment monitored with tools including meibography and tear film analysis, tear film osmolarity testing and inflammatory marker testing.
Treatment services include meibomian gland expression, Blephasteam, Blephex and Blephadex treatments for anterior blepharitis and demodex infestation, tailored artificial tear regimens, targeted topical steroids, cyclosporine and oral tetracycline prescribing, nutritional counselling, omega 3 therapy, blink training, punctal plug insertion, lacrimal lavage and scleral contact lenses.
For appointments call 08 8121 8393 or email bookings@alleveeyeclinic.com.au
Visit Alleve Eye Clinic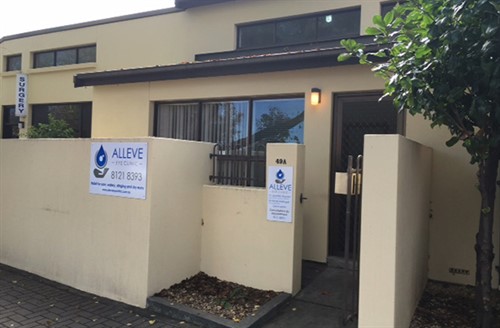 Alleve Eye Clinic
Filed in category:
Uncategorised