Read time:

1:30min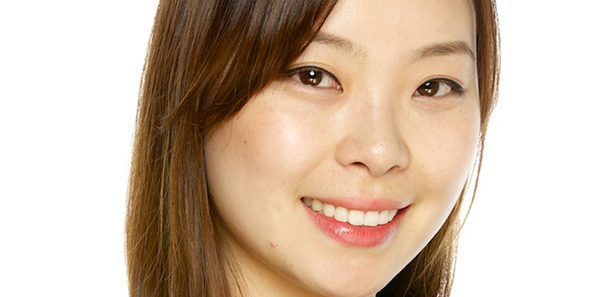 Dr Pauline Kang
______________________________
By Helen Carter
Journalist
Sydney optometrist Dr Pauline Kang has won a US$30,000 fellowship from the American Optometric Foundation to continue her myopia research in New York.
The foundation, an affiliate of the American Academy of Optometry, develops and provides financial support for optometric research and education in vision and eye health to improve patient clinical care.
Dr Kang is the second recipient and the first Australian to receive the Jill and George Mertz Fellowship. She will receive the award at the academy's annual meeting in Anaheim, California in November.
A lecturer in the University of New South Wales School of Optometry and Vision Science, she also works at UNSW's Myopia Control Clinic.
Dr Kang plans to begin her six-month fellowship at the State University of New York College of Optometry later this year.
International collaboration
'The aim of the fellowship is to allow early career optometrists and junior researchers to build international collaborations with academics and researchers from international universities,' she told Australian Optometry.
'I have conducted research on myopia and contact lenses in humans. Researchers at SUNY have also been looking at myopia and refractive error development but in animal models.'
Her novel research is exploring temporal integration of visual signals deriving from peripheral retinal defocus.
'The Mertz Fellowship provides unique research and teaching experience critical for my academic career development,' Dr Kang said in a media release when her award was announced on 12 May.
'The knowledge gained from this study will increase our understanding of fundamental mechanisms involved in visually guided ocular growth as well as providing insight into methods of improving the efficacy of current optical strategies of myopia control.'
Dr Kang's research has focused on optical strategies of myopia control, particularly exploring optical changes induced by various types of contact lenses to better understand how different contact lenses induce myopia control effects.
Her research has included exploring changes in visual function, binocularity and accommodation with contact lenses used for myopia control with the aim of improving efficacy of current myopia control devices.
After graduating with a Bachelor of Optometry from the University of New South Wales in 2007, Dr Kang completed her PhD in 2012 and a Graduate Certificate in Ocular Therapeutics in 2014, both at UNSW.
The Mertz Fellowship began after the American Optometric Foundation president, optometrist George Mertz died suddenly in September 2002 and his wife Jill spearheaded and chaired a move to establish the scholarship fund to support young students and researchers. When Jill died in 2007 her family estate made a substantial gift which supports the award in both their names.
Dr Kang is a Fellow of the American Academy of Optometry.
Visit the academy meeting website.
Filed in category:
Uncategorised