Read time:

1:30min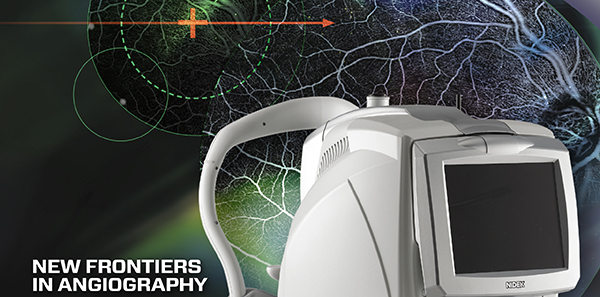 By Jeff Megahan
Features Editor
The 2016 issue of Equipment showcases emerging trends in technology and tracks the progression of optometry's eye-health model of practice.
The biggest story of 2016 is the arrival of OCT angiography. Long discussed as a forthcoming marvel, OCT-A has finally reached Australian shores. The 2016 issue of Equipment has feature articles by two early adopters, Alan Burrow and Graham Lakkis. Judging by their reviews, there's a lot of truth to the excitement around OCT-A.
Equipment's case reports go beyond the manuals to show the devices in situ, explaining how, when and where these instruments can best serve the patient in today's practice.
Ray Fortescue discusses a retinal detachment revealed in an 'asymptomatic' patient with the aid of ultra-widefield retinal imaging. Andrew Huhtanen and Richard Lindsay show how they use anterior segment scans to reveal new views of the corneal profile.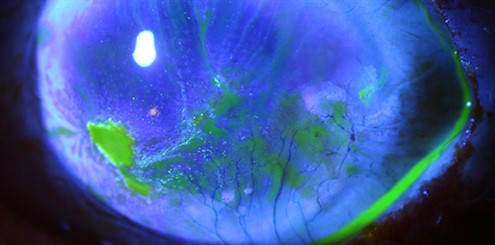 Chronic neurotrophic corneal ulceration
In his article 'Portraits in physiology', ophthalmologist Chris Kennedy displays a series of exceptional, high-resolution images captured with his slitlamp and imaging system. Kennedy has an artist's fascination for imaging of the anterior segment, and his article demonstrates the clarity and depth of colour possible with the right slitlamp and camera.
Optometrist Andrew Hogan, co-host of the Nerdzilla program on ABC Hobart, gives Equipment the lowdown on some of the most useful apps for optometrists today. Hogan has tried them all and his frank advice will help you separate the wheat from the chaff.
For useful tips on how to promote your practice by focusing on your instruments, three practices show how they have turned pages on their websites into showcases for their technology, allowing patients and the public to learn more about their scope of practice and level of care.
There's a quick take on technology for dry eye, and a reminder that thanks to the 2016 Federal Budget, you still have 12 months to go to benefit from the tax write-off boost.
All that and much more in Equipment 2016.
Read Equipment 2016 online now.
Members will receive the printed edition of Equipment in their letterboxes soon, together with the June issue of Pharma.
We thank the authors for their contributions to Equipment and to their profession.
Filed in category:
Uncategorised