Read time:

1:30min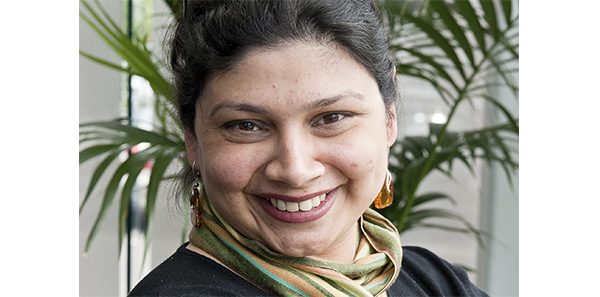 Dr Bianca Brijnath
______________________________
By Helen Carter
Journalist
Disorders of the eye and its surrounds are the leading cause of avertable presentations to hospital emergency departments by elderly people, a Victorian study has revealed.
The finding is important for optometry as it shows there is potential to increase awareness among the public about the role of optometrists in diagnosing and managing eye conditions, potentially preventing thousands of unnecessary hospital attendances.
The study found that 40,000 non-emergency presentations in people over 70 years were occurring in Victoria every year.
The research identified disorders of the eye and ear as the predominant conditions treated in avertable general practitioner-type emergency department presentations.
One of the chief investigators, Dr Bianca Brijnath, an NHMRC Postdoctoral Fellow and Senior Research Fellow in the Department of General Practice at Monash University, has further analysed the data for Australian Optometry.
She found that disorders of the eye and adnexa oculi, such as lacrimal apparatus, eyelids and eyelashes, were the primary cause of these presentations.
'Number two was follow-up examinations, followed by ear problems,' Dr Brijnath said. 'The eye and ear finding was very surprising. It was a bit of a mystery finding to us.
'Unfortunately we don't have any further breakdown of eye statistics to determine if they related to a disease such as diabetic retinopathy, an eye infection, foreign body or something else.'
The study analysed two lots of emergency department data. One was an in-depth analysis of emergency department attendances at two major Melbourne hospitals, Monash Medical Centre and Box Hill Hospital, from 2008 to 2012.
It revealed that 15 per cent of attendances by people aged over 70 years were for non-emergency presentations.
The second analysis of state-wide data over the same period identified that 200,000 or one in five of these presentations were unnecessary.
They were potentially avertable general practitioner-type presentations to public hospitals where the patient was allocated a triage category of four or five, did not arrive by ambulance or police or correctional vehicle, and did not die.
These non-emergency presentations could otherwise be seen by GPs or other health-care professionals outside hospital. Mondays at 10 am was the peak time for this inappropriate use.
Patients often returned and in 2012, for example, 30 per cent of these avertable presentations were people who visited emergency on multiple occasions.
Analysis of GP medical records from residents in the inner-eastern suburbs found that only 14 per cent of older patients seen from 2005 to 2012 received a health assessment, chronic disease care plan, team care arrangements or medication review.
The REDIRECT study aimed to identify strategies to reduce these preventable presentations with appropriate redirection to primary and community health services.
'Increased awareness among community-dwelling older people and their families and carers about the current alternatives to emergency departments, that is, existing primary care alternatives, is required,' they said.
'Better utilisation by GPs of team care arrangements, chronic disease plans, health assessment and medication reviews is another potential intervention.'
Findings from phase one, which involved quantitative analyses of sets of data, were presented at the Primary Health Care Research Conference at Flinders University, Adelaide in July 2015.
The next phase is to develop interventions to prevent unnecessary presentations. Researchers hope a trial intervention will lead to new models of care to provide non-emergency options for older Australians seeking fast access to primary health care.
Dr Brijnath said that as well as causing significant extra health costs and placing unnecessary strain on hospitals, avertable presentations could lead to less effective patient care and poorer overall health outcomes.
She said findings could not be extrapolated nationwide because of confounding factors and differences in urban and rural areas.
Filed in category:
Uncategorised