Read time:

1:30min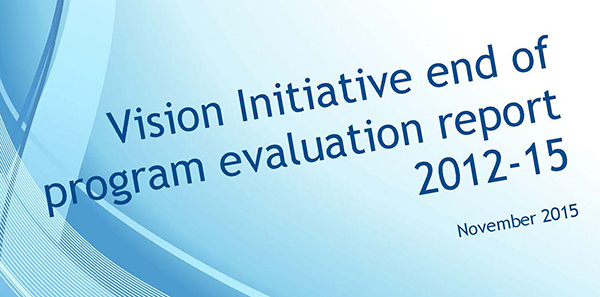 By Rhiannon Riches
Assistant Editor
Greater Shepparton has been the most responsive to a local government initiative to raise awareness of eye health and vision care among those at increased risk of eye disease.
According to a report released in November, Vision Initiative end of program evaluation report 2012-15, GPs, practice nurses and pharmacists in Greater Shepparton increased their rate of formal and informal patient referrals to optometrists throughout the pilot program.
Members of the Shepparton community were also more proactive in having an eye examination.
Greater Shepparton was one of four local government areas selected to take part in the pilot project, together with Darebin, Latrobe and Greater Geelong.
Different engagement strategies were implemented in each of the four local areas to determine the most effective method to engage with primary health professionals and the community.
Strategies included delivering training and development for GPs, practice nurses and pharmacists, and delivering local media campaigns on radio, television and billboards to raise awareness of the importance of eye examinations.
'The approach applied to Greater Shepparton has provided population-level change with health providers integrating eye health into their practices and community becoming more proactive about their eye health,' the report states.
The report's authors said: 'Optometrists in the Greater Shepparton area in particular noted an increase in people being proactive about their eye health and booking eye examinations without referral, often referring to local media activity that reminded them of the importance of eye examinations.'
Face-to-face engagement with eye-health professionals and primary health providers in Greater Shepparton, to explain the program and provide ongoing support, is one of the factors credited for that local area's success.
An optometrist interviewed as part of the program evaluation commented: 'It's very obvious to me that the Vision Initiative Pilot Project has made a difference to the referrals I am getting from GPs, but also from pharmacists which I've never really noticed before.'
The report notes that optometrists across the four local government areas were instrumental in engaging with primary health care providers in their area, giving presentations or becoming involved in activities that introduced them to health-care providers whom they had not met before.
The Vision Initiative has received further funding from the Victorian Government to roll out the project in an additional eight local government areas over the next four years. The Vision Initiative has earmarked four new local government areas for the next phase of the program—Brimbank, Greater Dandenong, Campaspe and Swan Hill.
The evaluation report concludes that Greater Shepparton's success story provides clear direction to the Vision Initiative in how it should implement further activity across Victoria in areas most in need. 
Filed in category:
Uncategorised