Read time:

1:30min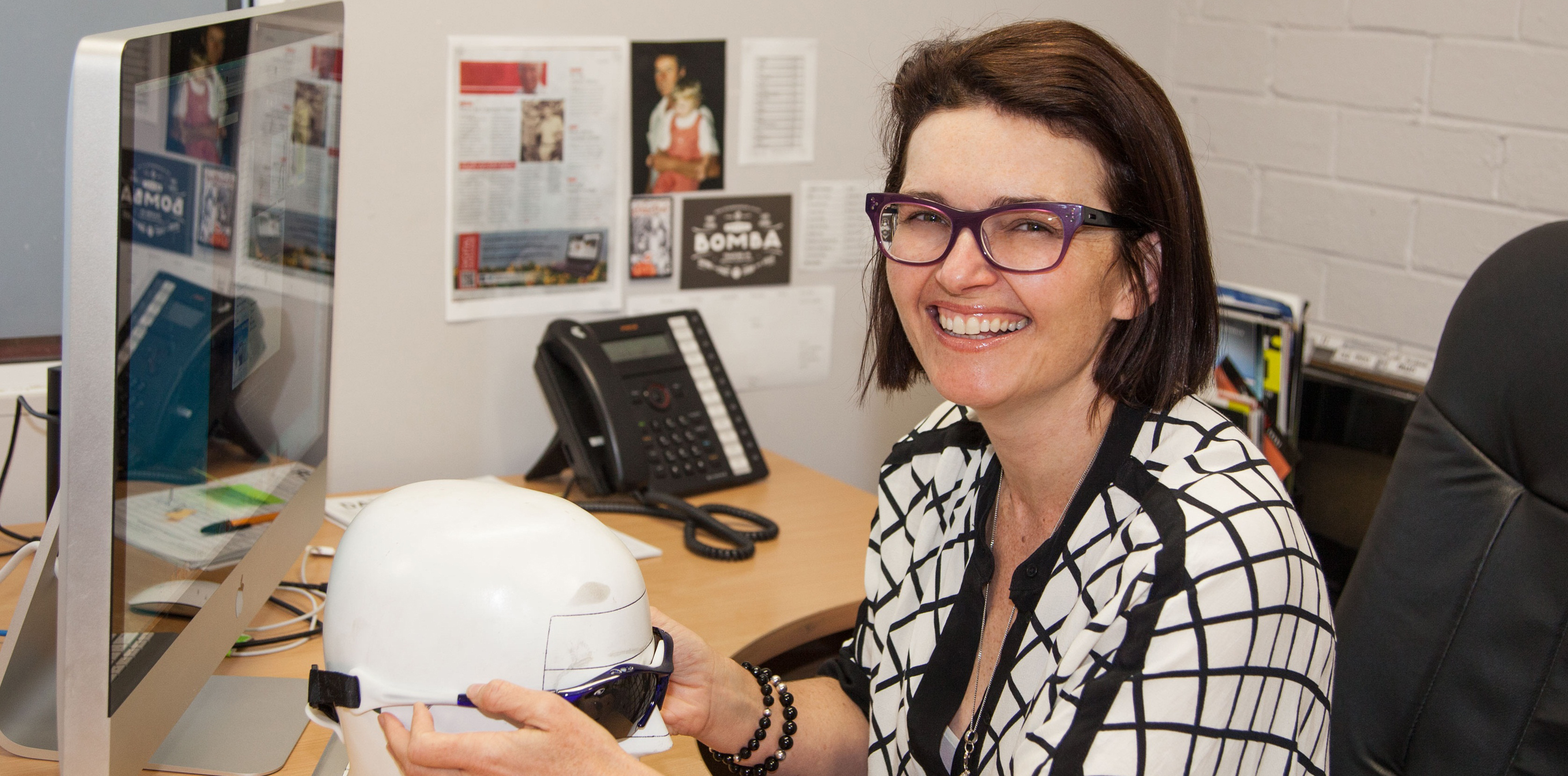 Optometrist and researcher Annette Hoskin
______________________________
By Helen Carter
Standards Australia has approved a proposal to develop an Australian Standard for sports eye protection covering children and adults.
The proposal was written by Perth optometrist and researcher Annette Hoskin, from the Lions Eye Institute, supported by Optometry Australia.
Ms Hoskin is Optometry Australia's representative on the Standards Australia committees for eye protection (SF006) and spectacle frames and lenses (MS024).
She said Standards Australia's Standards Development Committee had approved the proposal at a meeting on 31 October.
According to Ms Hoskin, 10 to 15 per cent of admissions to hospitals for eye injuries among adults and children are sports related. This translates to 2,500 to 3,750 injuries being caused by sport of the estimated 25,000 serious eye injuries occurring in Australia annually.
America had several standards for sports eye protection and the move would make Australia the second country to have a general sports eye protection standard, Ms Hoskin said.
She expects the project to begin early in 2015 and the standard to be published in two to three years.
Australia had standards for eye protection in squash, and for facial and eye protection in cricket, but no general sports eye protection standard, Ms Hoskin said.
'Industry has done a great job improving occupational eye protection but we are increasingly seeing eye injuries occurring at home and on the weekend,' she said. 'There is a strong need for a standard to advise people what to wear when playing sports.
'While a standard would not be mandatory, we hope it would encourage people and sporting organisations to think about appropriate eye protection.'
An earlier worldwide literature review she conducted found that many existing policies on children's eye protection focused on individual sports. The United States has eye protection standards for ice hockey, field hockey and lacrosse, for example, while Europe has a squash standard and a ski goggle standard.
The initiative has been driven by Ms Hoskin with input from Optometry Australia, the Royal Australian and New Zealand College of Ophthalmologists, Sports Medicine Australia, Orthoptics Australia and consumer groups.
Ms Hoskin hopes the organisations will have input into the standard developed with the support of Standards Australia.
CEO of Standards Australia, Dr Bronwyn Evans, said the proposal was comprehensively reviewed and all aspects carefully considered. 'We look forward to working with you and your stakeholders to produce timely, relevant and high quality Australian Standards,' she said.
Ms Hoskin urged optometrists to ask patients about their hobbies and sports, and assess their eye injury risk from low to high to understand their overall risk profile. A patient with previous eye trauma or surgery, for example, would be more likely to require protection.
'Sports eye protection will probably be a range of options including eye protectors,' she said. 'The use of standard spectacles [dress optical frames] for medium- to high-risk activities is strongly discouraged. Polycarbonate frames and lenses are recommended, with Trivex being an alternative.'
Several studies had proved that eye protection reduced eye injuries, with recent studies documenting a 77 per cent to 85 per cent reduction in ocular injuries resulting from compulsory eye protection, Ms Hoskin said.
Sports with a higher risk of eye injury include cricket, ice and field hockey, lacrosse, golf and fishing, she said. There are also risks to the eyes while playing soccer, football and basketball, not only from the ball but also from collisions and fingers in the eye.
Children account for 25 per cent of hospitalisations due to severe eye injuries.
'Ocular trauma results in permanent vision loss in two to 14 per cent of these and is one of the leading causes of acquired monocular blindness in children,' she said.
Filed in category:
Uncategorised