Read time:

1:30min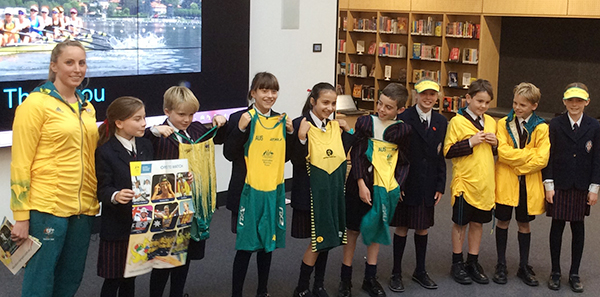 Dr Phoebe Stanley at St Michael's Grammar School
______________________________
By Helen Carter
Journalist
Olympian and optometrist Dr Phoebe Stanley uses her Olympic rowing experience and years as an elite athlete to promote the benefits of exercise and a healthy life when she gives talks at schools.
She also wears her optometry 'hat' and talks about eye health and the importance of UV protection including sunglasses when outdoors.
Dr Stanley started work as a graduate optometrist at OPSM Eye Hub Hawthorn in January. She represented Australia in rowing at the London 2012 Olympic Games and won two bronze medals at world championships. Although not competing at the Rio Olympic Games in August, she will be watching with interest.
With the Olympic Games to start shortly in Brazil, she is in demand to give talks at local schools and visited St Michael's Grammar School in the Melbourne suburb of St Kilda in May.
'Unless they have an issue with reading or school, kids often don't have their eyes tested until they have a problem as an adult,' she said.
'I try to use my rowing experience to do good by doing public speaking at schools on my days off or when asked by schools or sporting groups. I talk about goal setting, self-belief, the importance of balance between study and sports, and how exercise can help fight depression and anxiety that young people might be battling.
'I also talk about eye health, benefits of sports vision training for performance, UV protection and sunglasses.'
Protect Active Eyes
Dr Stanley has designed her own awareness campaign targeted at school children and athletes, called 'Protect Active Eyes', which increases awareness about the importance of UV protection while outdoors.
She began her rowing career while a student at Geelong College and made the Australian team during her second year studying a Bachelor of Science at the University of Melbourne. She continued to study science full-time but relocated for part of the year to Sydney where the rowing squad was based.
Dr Stanley rowed in the under 23 women's eight and pair, winning a bronze medal in the women's pair at the world championships in Belgium in 2006.
In her third year in 2007, she studied full-time while also attending the Australian Institute of Sport, flying back to Melbourne in 2006 and 2007 to sit her examinations. That year she won bronze at the 2007 world championships for the women's fours in Germany.
Dr Stanley has tasted sweet success and bitter disappointment and setbacks in her rowing career.
She was selected for the Beijing Olympic Games but removed a month beforehand and watched a reserve row in her place. Two days before the 2011 world championships in Slovenia, she had to drop out due to heart arrhythmia and was flown home to have a heart procedure.
Eight weeks after the procedure and with only three days to train with her women's eight team, she qualified for selection to the London Olympic Games.
'We came sixth in London but we were within two boat lengths of the USA who were seven times world champions and had trained for four years together compared with our team which had trained together for three months,' she said.
Optometry studies
Dr Stanley began a Bachelor of Optometry at the University of Melbourne in 2009. In 2010, she completed a full year of optometry study while training full-time in Melbourne and travelling to the world championships in New Zealand to compete in the women's pair, placing fourth.
She took off 2012 from study during the Olympic year. The University of Melbourne gave her a one-year credit for her three years of full-time study in the Bachelor of Optometry course so she could start in the second year of the Doctorate of Optometry course.
Although her elite sporting days are behind her, rowing is still very much a part of her life. During the peak season, Dr Stanley is at the Yarra River at 5.30 am three or four times a week, in her role as assistant head rowing coach for Methodist Ladies College, Melbourne.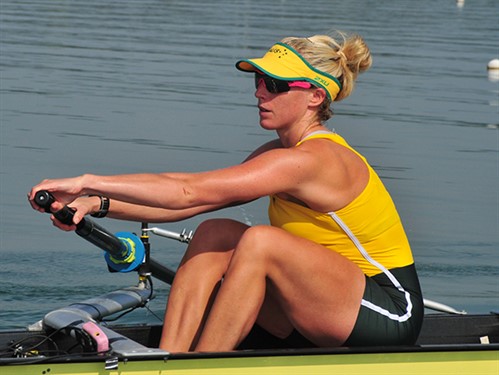 Filed in category:
Uncategorised