Read time:

1:30min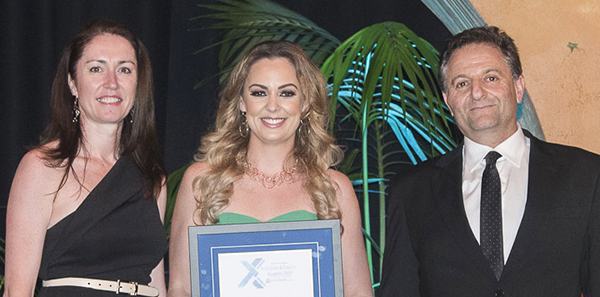 David Masel with Gelflex managers Jan Mortimer (L) and Laura Benger
______________________________
By Philip Ritchie
Journalist
Gelflex Laboratories is the only optometry-focused company to win at the Western Australian Industry and Export Awards held in Perth this year, which recognises international trade excellence in the state's companies.
For more than four decades, Gelflex has been manufacturing contact lenses, and currently exports both custom and disposable contact lenses to about 35 countries worldwide.
The company won the award for the Manufacturing category, and was placed in the top three for the Western Australia Exporter of the Year award, the most prestigious of 17 recognised categories.
'It is a nice boost for the industry to have optical companies recognised for manufacturing in this country. We're absolutely committed to manufacturing in Australia,' director of Gelflex Laboratories David Masel said.
'I'm really proud of the award and pleased for my staff. That's the absolute most important thing. It reflects years of really hard work by a lot of people. There are days when you work in a business where you get lost in the day-to-day stuff.'
This year's finalists represented the best and brightest of what Western Australia had to offer, not just to the rest of the nation but to the world, the Western Australian Government said in a media release.
At the National Export Awards in Canberra in December, Gelflex will compete against other Australian state winners.
'There are five candidates; we have a one-in-five chance of winning. I'm privileged to be there. And we'll be back next year,' Mr Masel said.
Filed in category:
Uncategorised