Read time:

1:30min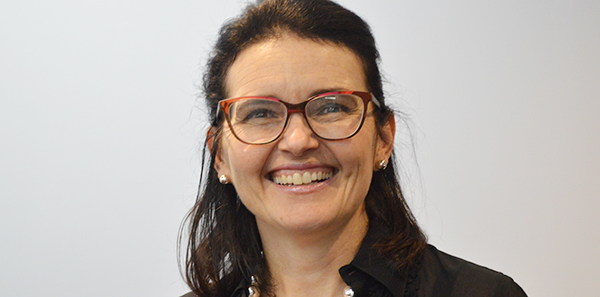 By Helen Carter
Journalist
A new standard for sunglasses and fashion spectacles which was published last year as a voluntary standard has now been adopted into legislation and made mandatory.
There is a transition period until June 2019, when people can choose to comply with the old legislation or adopt the new legislation, but from July 2019 they must follow only the new mandatory standard. 
Perth optometrist Annette Hoskin said the updated standard included a lateral coverage requirement for the darkest category of sunglasses, category four, which recognises that the pupil is more open with a darker tint so there is a greater need for protection.
The new standard also includes a slight relaxation of the power tolerances to 0.12 and requires that the upper limit for ultraviolet radiation (UV) is set at 400 nanometres.
Ms Hoskin represents Lions Eye Institute, University of Western Australia, on the Standards Australia Technical Committee CS-053 Sunglasses.
She said nothing had changed in the standard since it was published last year apart from it being made mandatory.
'It is important for optometrists to understand the implications of the new standard as anyone supplying sunglasses, including give-aways, risks significant fines for sunglasses that don't comply with the legislation,' she told Optometry Australia. 
The mandatory standard includes non-prescription sunglasses mounted in a spectacle frame, rimless sunshields and one-piece visors, clip-on and slip-on sunglasses, children's sunglasses, fashion spectacles and light tint sunglasses.
It does not apply to prescription and ready-made spectacles, safety glasses and safety goggles intended to provide protection against optical radiation other than from the sun, eyewear for protection against radiation in solaria, eye protectors for sport, and glasses for use as and clearly and legibly labelled as toys.
The Minister for Small Business Michael McCormack introduced the new Consumer Goods (Sunglasses and Fashion Spectacles) Safety Standard 2017 for sunglasses and fashion spectacles into Parliament on 26 October.
Requirements
From 26 October 2017 to 30 June 2019 inclusive, suppliers may comply with requirements from either Consumer Protection Notices No.13 of 2003 or Consumer Goods (Sunglasses and Fashion Spectacles) Safety Standard 2017.
From 1 July 2019, suppliers must comply only with Consumer Goods (Sunglasses and Fashion Spectacles) Safety Standard 2017.
The new standard splits the test methods and requirements into two sections, to be more consistent with international ISO standards.
AS/NZS 1067.1:2016 Eye and face protection – sunglasses and fashion spectacles
The revision aligns more closely with but is not identical to the ISO standard (ISO 12312-1 Eye and face protection sunglasses for general use).
'One of the primary differences relates to the difference in the way UV is calculated,' Ms Hoskin said.
AS/NZS 1067:2:2016 Eye and face protection – sunglasses and fashion spectacles – Test methods
This includes all of the test methods and is more closely aligned with its ISO equivalent ISO 12311.2013.
The different UVR limits recognise the severity of climatic conditions in Australia. Other changes include the introduction of a method for validating claims for UV protection and tighter colouration limits than the ISO standard.
When considering the new standard, the Australian Competition and Consumer Commission undertook public consultation on whether the standard should be voluntary or mandatory, and after this review with feedback, decided it should be mandatory. The ACCC asked which of four options was preferable, and decided to adopt the new standard in part.
'Mostly it's the optional clauses which are not mandatory in the legislation but there are some non-optional clauses in the standard which are exempt from legislation,' Ms Hoskin said. 'These include surface quality, physiological compatibility and resistance to radiation.'
Filed in category:
Uncategorised