Read time:

1:30min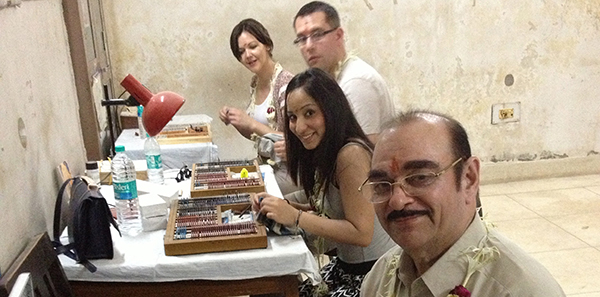 Tour participants at Tarabai Desai Eye Hospital   Photo: David Shannon
______________________________
By Rhiannon Riches
Assistant Editor
An optometry study tour will head to Peru for the first time in 2017.
Jon Baines, managing director of Jon Baines Tours Pty Ltd, said optometry was in its infancy in Peru and the tour group would be working with urban and rural Peruvian eye-care projects.
Peru tour leader, UK optometrist David Shannon, has led optometry tours to China, South India, Cuba, South Africa, North India, Sri Lanka and Vietnam. He said the experience varied depending on the individual.
'At the beginning of the tour, many delegates are looking forward to seeing the sights, feeling the sun and generally relaxing with a group of like-minded travellers. By the end, many are impressed by the enthusiasm of some of the optometrists and optometry students they meet.
'This was particularly the case in Vietnam when we met with the students at the Pham Ngoc Thach Medical University in Ho Chi Minh City,' Mr Shannon said.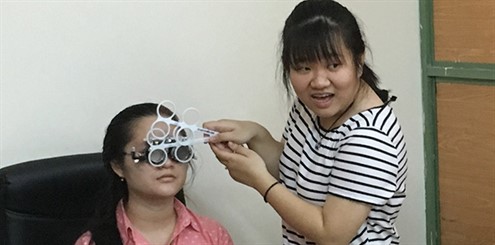 Pham Ngoc Thach Medical University   Photo: David Shannon
The Optometry in Peru tour will begin in Lima on 2 April 2017.
Mr Shannon said the unexpected was one of the joys of travel.
'In Peru, I would most likely expect to find only a fledging optometry service, more like ophthalmic technicians, with most eye care delivered by ophthalmologists. In rural areas there will probably be a lot of pathology and uncorrected refractive error with limited provision for treatment,' he said.
Tour participants will visit a local optician's shop and visit an educational institute in optics and optometry, to learn about eye care in Peru, optometry training and education.
In the proceeding days, participants will conduct eye checks in the Pachacamac area, then fly to Cuzco and visit Inca ruins in Sacred Valley, and visit a rural community and its medical centre to learn about eye care in a rural setting. Participants will be given a guided tour of Machu Picchu, with the option of a second visit at sunrise, before returning to Cuzco and visiting a local clinic.
They will then travel to Puno along the Andean Plateau, tour Lake Titicaca and visit the BAP Puno, a Peruvian Navy hospital ship on Lake Titicaca. The tour group will also visit Lake Titicaca's Taquile Island, which continues its rural traditional lifestyle. The group will return to Lima on 14 April for return flights to London.
'We always have the service of a national guide,' Mr Shannon said. 'On all the Jon Baines Tours, the guides have been excellent, knowledgeable about history and culture and good at translating. In some countries our hosts will speak in English,' he said.
'One thing from any tour is the similarities between optometrists around the world. Despite often very different modes of practice there is a real enthusiasm to learn and do the best for their patients,' Mr Shannon said.
For more information visit Jon Baines optometry tours.
Filed in category:
Uncategorised